IT & Cybersecurity Meetings – March 21-23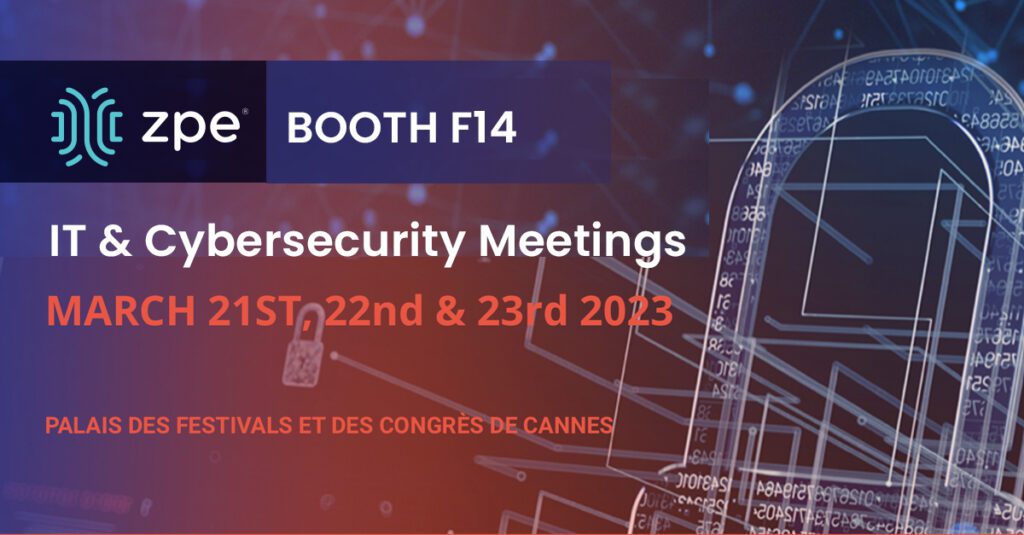 ZPE Systems is a proud sponsor of IT & Cybersecurity Meetings, happening March 21-23 in Cannes, France. Meet Bruno, Guillaume, and our network experts at booth F14 to see how to:
Maximize revenues by minimizing application downtime
Reduce recovery costs with push-button rollbacks
Eliminate risk with custom-fit security solutions
Gain 100% confidence against ransomware
66% of companies suffered ransomware attacks in 2022, with most requiring more than two weeks to recover, according to Sophos. This steals from revenues, inflates costs, and leaves companies at risk of future attacks. So how do you defend against this modern disaster?
Recover as quickly as possible, says Gartner, and there's no faster way to do it than with automated ransomware recovery. See how out-of-band, automation, and our resilient Service Delivery Platform automate patching and let you deploy any app, any time, anywhere, so you can drive business goals with resilient IT.
Schedule your meeting now!
Set up a 1-on-1 at booth F14
Download Big Tech's blueprint for automated recovery
Big Tech maintains ~100% resilience by using automation. ZPE Systems has captured their automation best practices after working with brands like Amazon, Bank of America, Uber, and many others. This 40+ page document has been validated by ONUG's newly-formed Hyperautomation Working Group and is now available as the Network Automation Blueprint.
Use it to create what Gartner calls an Isolated Recovery Environment, so you can instantly recover from attacks and bad configurations. Download the blueprint now.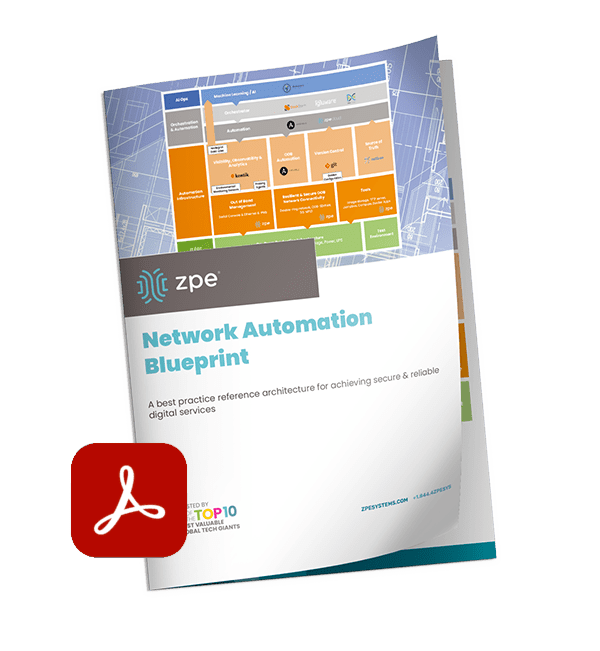 Close the top 5 cybersecurity gaps
In this article in Pipeline Magazine, 20-year cybersecurity veteran Koroush Saraf shows how unpatched infrastructure, vendor lock-in, human error, & other gaps affect businesses most. See how a services delivery platform such as Nodegrid enables the flexibility and freedom of choice to close these gaps for good. Click to read the full article.
Three questions every board should ask now
Can you meet SLAs with a smaller workforce? Can you keep sites running without physical access? Can you deploy weekly security patches without breaking IT? Koroush Saraf explains how to approach these questions, and outlines the answer that lies in a double-ring architecture for automation. Click to read the full article.