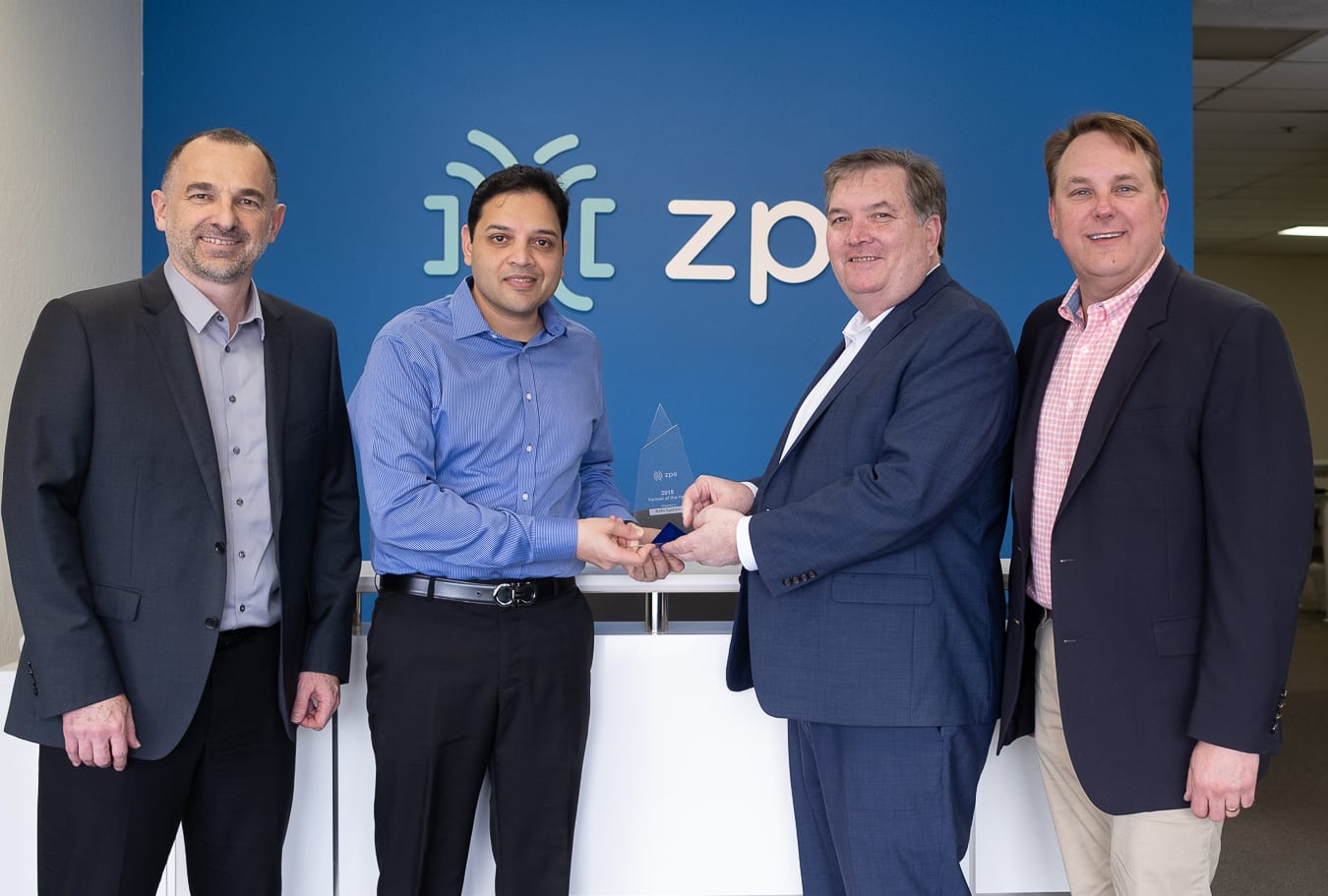 Fremont, CA, April 30, 2019 – ZPE Systems, Inc. (www.zpesystems.com), a leading provider of software-defined, vendor-neutral open infrastructure management solutions, today announced the winner of 2018 Partner of the Year Award, Rahi Systems.
Rahi Systems, a global provider of solutions and services that maximize the performance, scalability and efficiency of today's integrated environment, has been recognized as ZPE Systems' 2018 Partner of the Year. The award recognizes Rahi Systems for their continued year over year growth in revenue, immense solution knowledge, and outstanding contributions to ZPE Systems' success.
"We are very grateful to have a partner like Rahi Systems, who plays an integral role in bringing awareness of our open infrastructure management solutions to some of the world's largest brands." said Arnaldo Zimmermann, CEO of ZPE Systems. "Rahi Systems engages customers with a wealth of knowledge and full understanding of the benefits that ZPE Systems' solutions provide end users and are tremendously successful in highlighting those value propositions to end users."
Tarun Raisoni, Rahi Systems' CEO and Founder, accepted the award on behalf of the company and had this to say, "Customers around the world in every industry are seeking automation, reliability, extensibility and uptime when it comes to deploying and managing their IT Infrastructure; ZPE's Nodegrid solutions are some of the most differentiated offerings in the market today."
"We recognize the tremendous job our partners do; Rahi Systems was integral in our growth of over 300% in 2018. We congratulate Rahi Systems on their achievements and look forward to our continuing success together as partners in 2019" said Zimmermann.
About ZPE Systems, Inc.
ZPE Systems is rethinking the way networks are built and managed by providing software-defined, vendor-neutral infrastructure management and networking solutions.
ZPE Systems' Nodegrid® platform consolidates, organizes, and simplifies the need for a complete remote access and control solution; Nodegrid solutions address the OOB management needs of the data center, unifies edge networking environments, manages converged infrastructure and provides intelligent automation. ZPE's smart, consolidated IT management solutions reduce downtime, deliver OPEX savings, and extends the reach of IT workforces.
ZPE's global headquarters is located in Fremont, California with offices throughout the US and globally in Ireland, India, Brazil and Japan.
ZPE Systems, the ZPE logo and Nodegrid are registered trademarks of ZPE Systems, Inc.
To learn more, visit www.zpesystems.com.
---
About Rahi Systems
Rahi Systems delivers a suite of solutions and services that optimize the cost, performance, scalability, manageability and efficiency of today's integrated environment. Founded in 2012 by entrepreneurs with deep understanding of the needs and challenges of service providers, government agencies and enterprises, the company has grown through a solutions-oriented approach, outstanding support and a culture of customer success. Rahi has its corporate headquarters in Fremont, Calif., with offices in the U.S., India, Hong Kong, Singapore, China, the Netherlands, the United Kingdom, Turkey, Japan and Australia.