MSP Remote Monitoring & Management
Managed service providers (MSPs) face numerous challenges, such as
Reducing the duration of service outages to meet demanding customer SLAs
Proactively addressing issues with a fragmented patchwork of management tools
Staying agile to meet changing customer needs while reducing overhead costs
The Nodegrid MSP Remote Monitoring & Management Solution from ZPE Systems delivers the network resilience, unified control, and ease of service delivery needed to meet customer SLAs and maximize operational efficiency. Nodegrid's vendor-neutral hardware and software provide the ideal services delivery platform, allowing MSPs to run third-party and custom applications on the same device used for remote out-of-band management, network routing/switching, and more.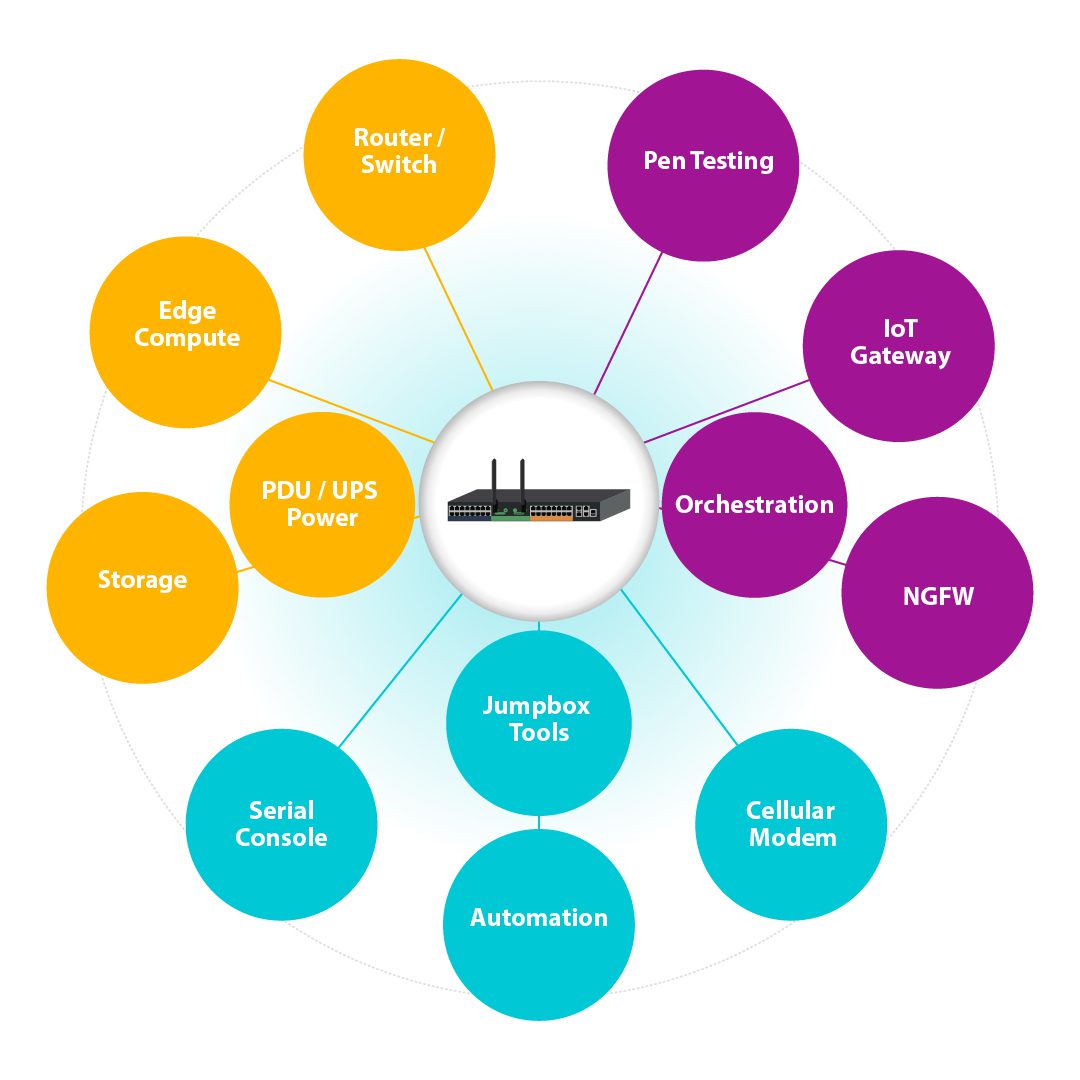 Avoid Downtime and Meet Customer SLAs With Nodegrid
MSPs must maintain high uptime percentages to meet customer service level agreements (SLAs). This can be a significant challenge when network issues and device failures cut off remote access to customer premises equipment and services. Teams need to be able to fix problems ASAP but are hampered by a lack of visibility and remote access during critical service outages. When problems require a truck roll to fix, bringing services back online can take significantly longer, leading to SLA breaches and loss of customer trust.
Nodegrid out-of-band (OOB) management solutions create an isolated control plane that's accessible on a dedicated network using 5G/4G LTE to provide an alternative path to remote infrastructure. Administrators get 24/7 remote access on an isolated management network to ensure visibility into issues that take down production services. Nodegrid can even host third-party automation and recovery tools to streamline issue remediation. Nodegrid's OOB control plane is available even when the data plane is compromised by ransomware, which means you can use it to build an isolated recovery environment (IRE) that's completed isolated from infected network infrastructure. Nodegrid enables MSPs to resolve more issues remotely, speeding up recovery times to meet or even exceed customer SLAs.
MSP Remote Monitoring & Management of Any Device, Any Time, Anywhere
It's often difficult for MSPs to get a unified overview of customer infrastructure because there are so many different vendor solutions, configurations, tools, and workflows to manage. A fragmented approach to monitoring and management increases the chances of human error and makes it more likely that problems will fall between the cracks until they're severe enough to cause a major disruption. 
Nodegrid is a vendor-neutral MSP remote monitoring & management platform that provides 360-degree coverage of devices and services. Nodegrid serial console servers and integrated branch routers can dig their hooks into every device in a customer's deployment, even legacy systems and solutions from other vendors. The open, Linux-based Nodegrid OS can even push automation to older solutions that otherwise wouldn't be supported. 
Nodegrid provides a centralized view of every piece of infrastructure, along with remote access that gives MSPs low-level control (e.g., BIOS, power cycling, CLI) over devices. Nodegrid also unifies power management to ensure supportability and resilience. That means MSPs can keep every solution running without having to roll trucks for anything other than new installs or gear replacements.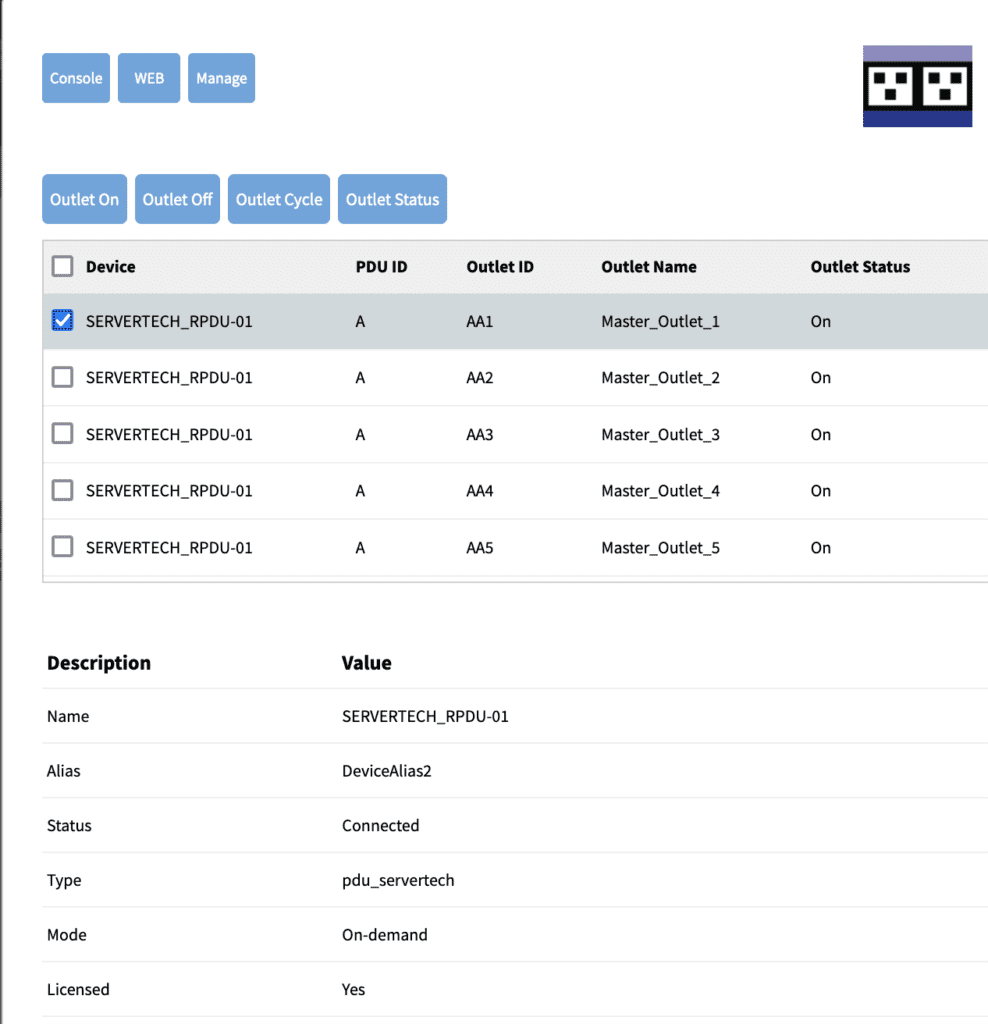 The Nodegrid platform gives MSPs single-pane-of-glass visibility into and control over the entire customer deployment, so they can take a proactive approach to maintenance while streamlining operations.
Swap Customer Services Without Swapping Hardware
A lot of time and expense goes into spinning up services at a new customer site, largely because of the hardware required to host management tools and deliver services. All of this hardware and software also creates a lot of management complexity for remote administrators, reducing efficiency and increasing the risk of human error. Plus, technologies, best practices, and customer use case requirements tend to change frequently and suddenly, which means more time and money spent replacing or upgrading on-premises hardware to support new services.
Nodegrid's vendor-neutral hardware and software are a complete Services Delivery Platform capable of hosting an MSP's third-party and custom applications. Nodegrid devices come with enough CPU and storage headroom to run Docker containers, AIOps tools, edge computing apps, and other advanced services. This makes it easy to automatically deploy new sites as well as put operations on autopilot. The best part is that Nodegrid also provides network routing/switching, out-of-band management, cellular failover, and more on the same box, significantly reducing the tech stack (and management complexity) at each customer deployment. 
The Nodegrid Services Delivery Platform is an all-in-one MSP multitool that reduces the time, expense, and complexity of customer deployments. With Nodegrid, MSPs gain the agility needed to stay innovative and meet the changing demands of clients and markets.
The Nodegrid MSP remote monitoring & management solution from ZPE Systems makes it easier to meet customer SLAs while streamlining operations and improving your service delivery capabilities.