Extend edge visibility and control with ZPE Cloud Apps
Nodegrid Data Lake uncovers machine, user experience, and other critical data points to optimize your branch edge. Extend visibility and control with additional tools available on the ZPE Cloud Apps marketplace.
Collect never-before-seen KPI data with Nodegrid Data Lake
Easily store and manage device files with Extended Storage
Protect resources and remote workers using Generic Forwarder
Generate custom reports and access your Palo Alto Prisma solutions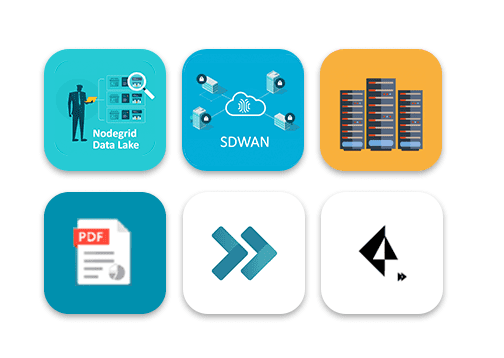 Sign Up to Activate ZPE Cloud Apps
Please complete the form to experience ZPE Cloud and the ZPE Cloud App Suite.
Already using ZPE Cloud? Sign in
Discover configuration, access, and management apps
Get the ZPE Cloud mobile app and never lose sight of your edge apps
You don't have to be tied to a workstation in order to check on your edge networks and ZPE Cloud applications.
Download the ZPE Cloud mobile app, and get on-the-go access to your KPIs, device files, security solutions, and other infrastructure connected to ZPE Cloud.
Get it on the App Store or Google Play and never lose sight of your branch edge.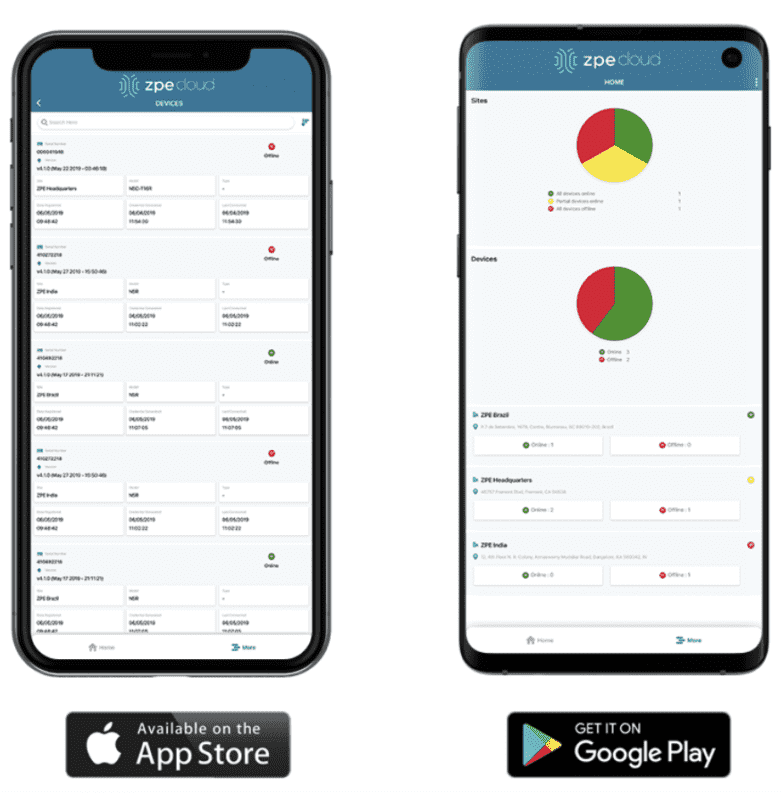 Ready to leverage all of your data at the edge?
Capture data that's already yours, to stop downtime and optimize user experiences.
Sign up for ZPE Cloud and try the ZPE Cloud Apps marketplace free for 90 days.