Use virtualization for powerful, lightweight branch networking
Eliminate cumbersome stacks & on-site branch support. Nodegrid OS features a robust hypervisor for guest OS & application hosting, and supports virtualized network functions (VNFs). Get a lightweight virtual stack that you can manage from anywhere.
Tailor your network with your choice of 3rd party solutions
Deliver services via the cloud for flexible edge networking
Give NetOps convenient control of all your branch VNFs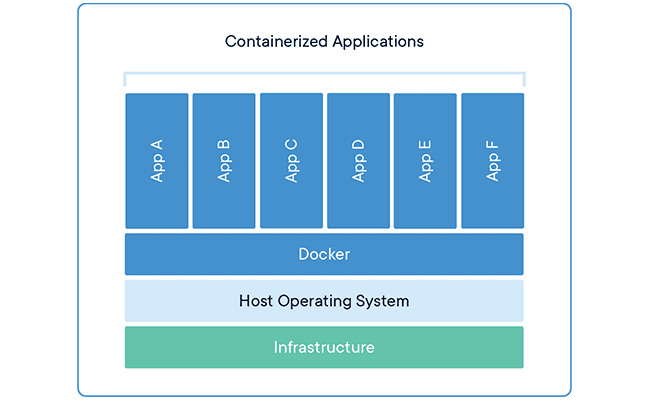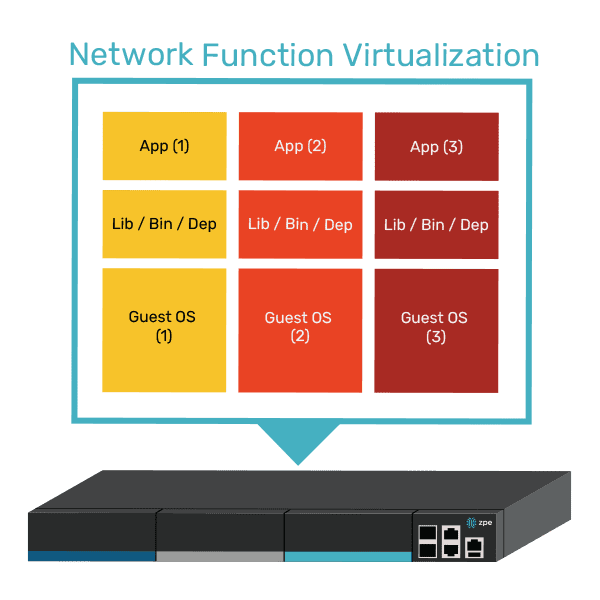 Virtualize your stack with ZPE's trusted partners
Seamlessly deploy virtual firewalls, routing solutions, & other joint products thanks to these partner integrations.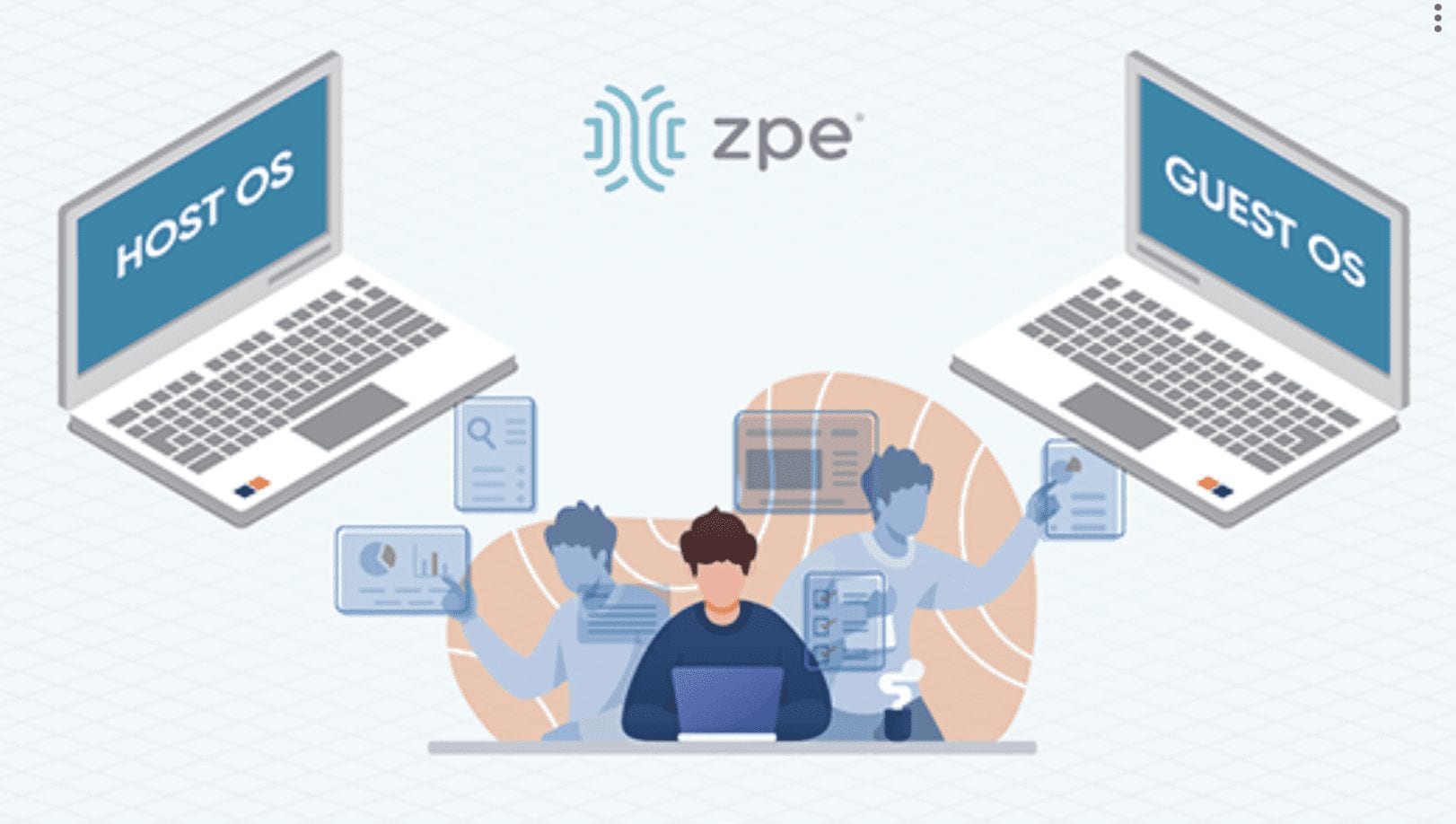 Deploy uCPE & vCPE without vendor lock-in
Hardware & software incompatibilities mean costly vendor lock-in. But Nodegrid frees you from having to compromise, so you can create a custom virtualized environment. Streamline your branch with the right uCPE or vCPE setup and deploy your choice of applications, VNFs, appliances, & even Docker containers.
Whether you're a service provider or customer, Nodegrid gives you more nimble networking.
Read how Nodegrid's virtualization streamlined networking for several major companies.
Tailor your stack
Deploy your choice of 3rd party solutions. Guest OS & application hosting offer uncompromising customization.
Increase flexibility
Get rid of rigid hardware & software restrictions. Set up your uCPE or vCPE solution for flexible, cloud-based services & management.
Manage with ease
Nodegrid gives you remote control of VNFs. Manage SD-WAN, security, routing, & more, all on one platform.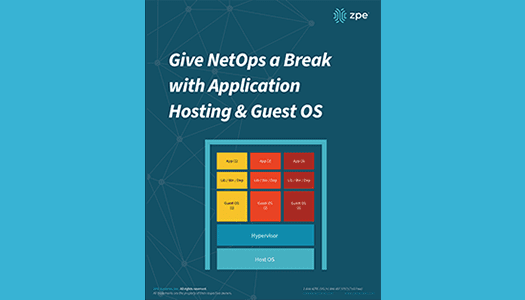 Give NetOps a Break with Application Hosting & Guest OS
You don't have time for slow, incompatible solutions. Host applications & help NetOps deliver satisfaction.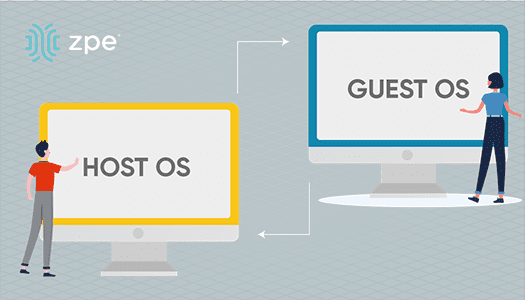 Your Application Hosting & Guest OS Checklist
Get ready to do away with localized management. See how to host apps & deliver services on-demand.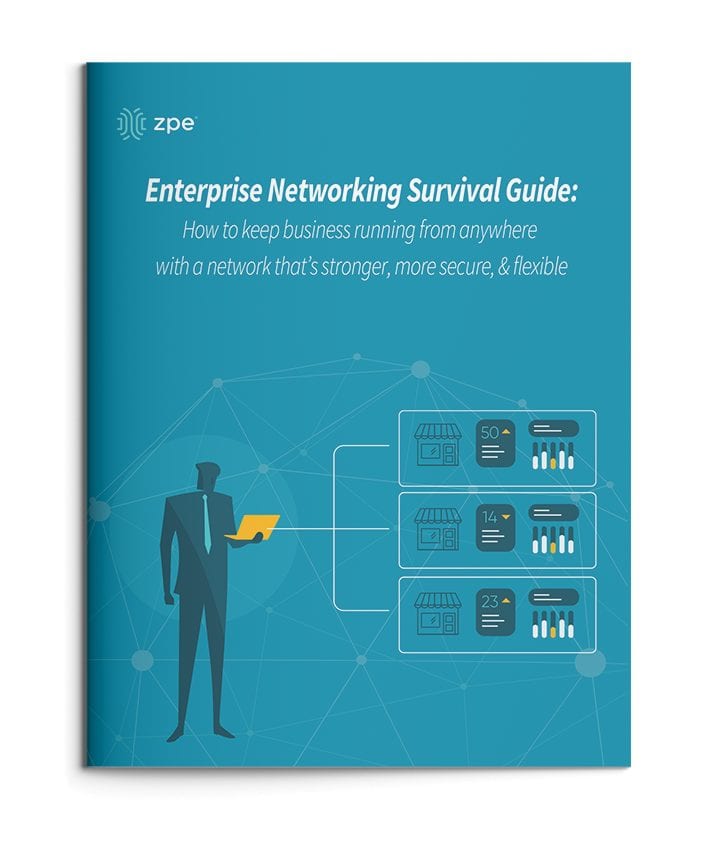 Enterprise Networking Survival Guide
Help business through any major challenge. See 5 crucial changes to make to your existing network.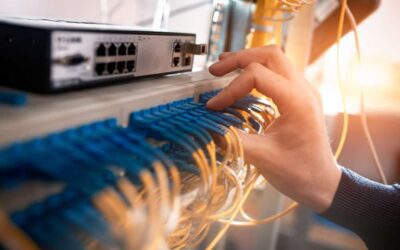 Internet service providers (ISPs) are the backbone of modern society, responsible for connecting businesses, services, and people to the Internet and to each other. ISP networks are vast,...
read more