Service Provider Network Infrastructure Solutions
Nodegrid's modular, vendor-neutral solutions deliver efficient management of large-scale service provider network infrastructure. Deploy a Nodegrid device at every data center and PoP to get all-in-one automation, cellular failover, out-of-band management, in-band networking, and more.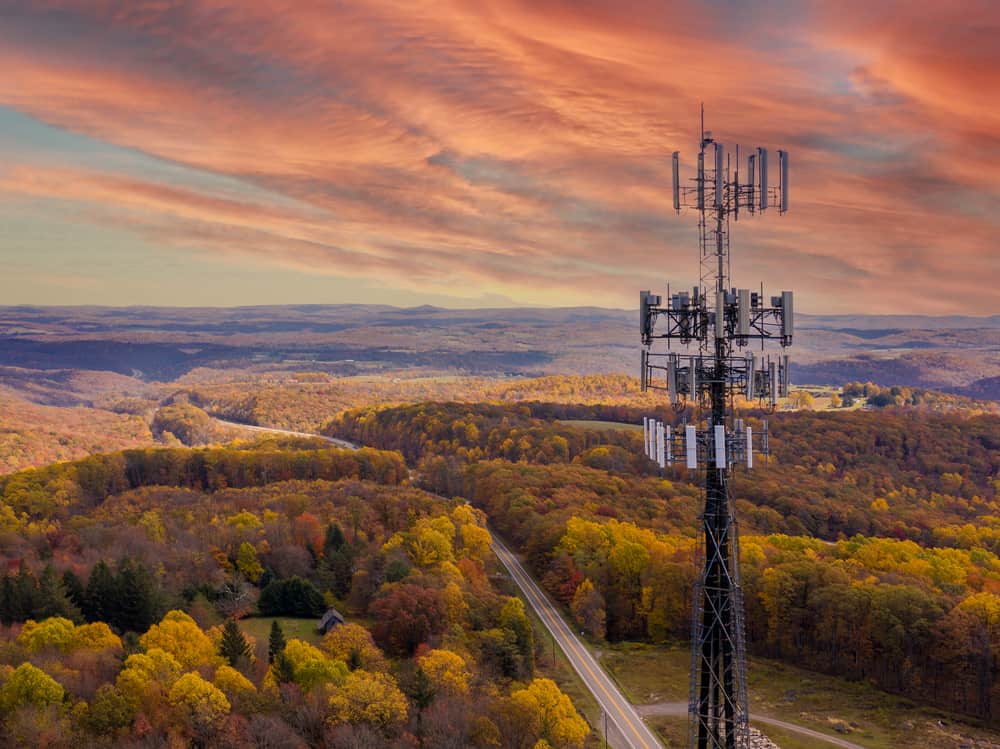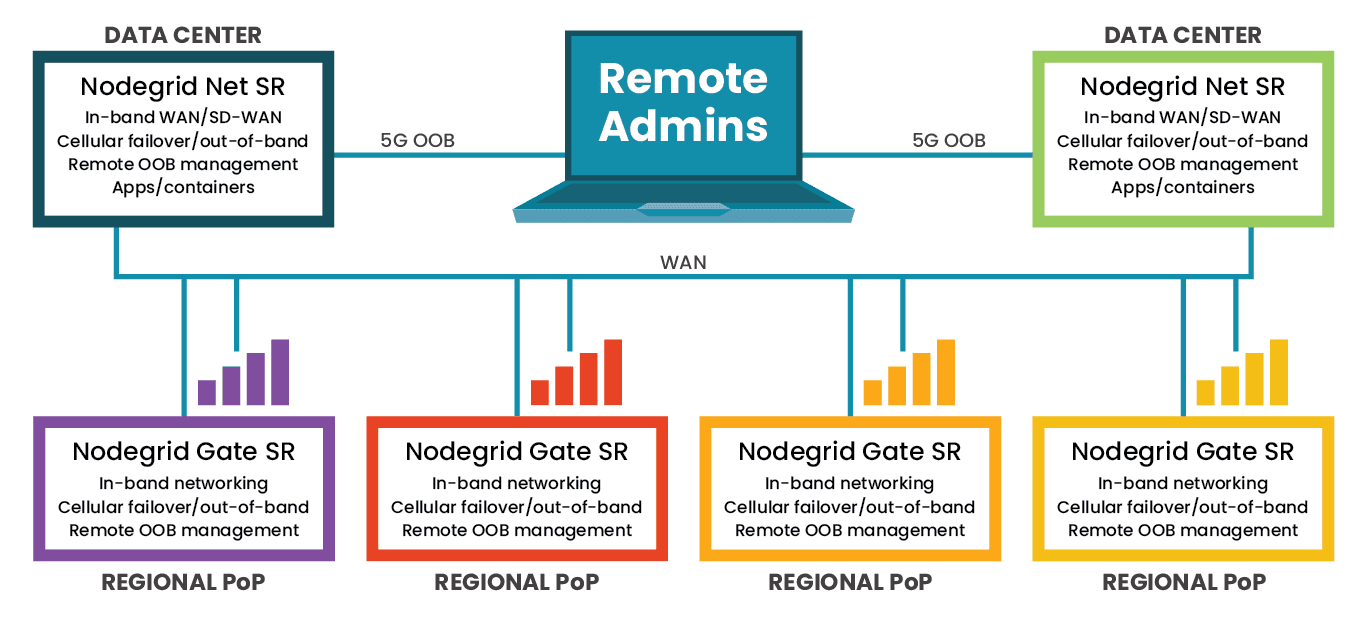 Watch a demo of the Nodegrid service provider network infrastructure solution in action.
Solving service provider network infrastructure challenges with ZPE Systems
| | |
| --- | --- |
| The challenge: | ZPE's solution: |
| Providing service to rural/remote areas where infrastructure is difficult to reach for updates, troubleshooting, and recovery | Modular out-of-band (OOB) management solutions with a variety of interface options for remote management access |
| Meeting customer SLAs by ensuring 24/7 uptime even when staffing limitations prevent an on-site presence | 5G/4G cellular modules for failover and OOB, along with environmental sensors to monitor conditions in the rack |
| Efficiently managing and optimizing highly complex network architectures made up of multi-vendor solutions | All-in-one appliances that reduce the tech stack at each site with vendor-neutral integrations to consolidate management |
| Effectively utilizing automation without the budget for a full replacement of all legacy systems | Vendor-neutral management solutions that support third-party automation and can extend it to end-devices |
| Ensuring teams have access to the troubleshooting tools they need at each site even during network outages | Open hardware and software capable of hosting third-party tools and custom applications for local and OOB troubleshooting |
| Deploying new sites at the velocity required to meet business goals without making mistakes | Modular devices that replace an entire rack of networking solutions and the ability to extend automation to end devices for faster provisioning with less human error |
Why choose Nodegrid's service provider network infrastructure solutions
Get remote access to any site, anytime – Nodegrid's Gen 3 out-of-band (OOB) management ensures 24/7 access to remote infrastructure and provides a dedicated network for automation workflows.
Provide a seamless, high-speed experience – Nodegrid's 5G/4G LTE cellular module delivers network failover and OOB capabilities, improving the experience for end-users and admins alike.
Respond to environmental conditions fast – Nodegrid's environmental sensors monitor airflow, temperature, humidity, and more so remote admins have a virtual presence to respond to changing conditions in the rack.
Reduce your tech stack and complexity – Nodegrid's modular design, feature-rich platform, and open architecture help reduce the tech stack at each site and decrease overall management complexity.
Achieve end-to-end network automation – Nodegrid can host or integrate any third-party infrastructure automation solutions and extend that automation to heterogeneous end devices.
Build a custom management toolkit – Nodegrid's open hardware and OS can host third-party solutions, Docker containers, and custom applications so admins always have access to their preferred tools.
To learn more about Nodegrid's service provider network infrastructure solutions, contact ZPE Systems today.
Nodegrid's service provider network infrastructure solutions deliver streamlined remote management and 24/7 availability.
To learn more about the Nodegrid platform, contact ZPE Systems.