Cisco Announces End of Production for ISR2900 Series Integrated Services Routers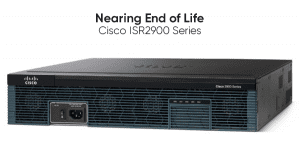 Cisco's ever popular ISR2900 Series of integrated service routers has reached end of life. Cisco suggests the ISR4000 Series as the replacement – But is it right for you?
For standard densities, the ISR4000 should be a great fit for your environment. But what if you want more? What if you want a high-density solution?
Nodegrid Serial Console is the perfect replacement


NodeGrid Serial Consoles provide you with a high-density direct replacement that introduces a more secure and robust feature set to your environment. Ever wonder what it'd be like if you managed everything from a single platform? You don't have to wonder any longer – Experience true vendor freedom with (SDI) Software-Defined Infrastructure – securely manage and control remote serial devices, regardless of vendor, from a single, unified management platform. With enterprise security protocols baked in, NSC gives you peace of mind knowing your environment is protected with the latest security measures. With the ISR2900 Series reaching its end of life, now is the perfect opportunity to adopt NodeGrid Serial Console and Open Infrastructure Management™.
What can Nodegrid Serial Console do for you?
Minimize local service contracts for remote sites
Provides faster MTTR
You no longer have to rely on non-technical people to restart/reset remote devices
Lower your recurring costs by replacing POTS lines with LTE
Ensure maximum uptime with multiple failover options
Reduce bandwidth costs
Reduce costs associated with provisioning new systems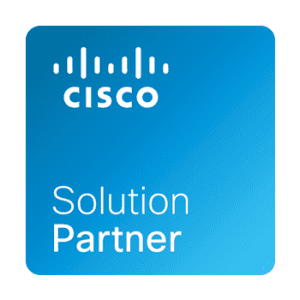 We know change is tough to deal with – especially when replacing old systems. It can be a headache and can lead to tons of problems. Fortunately we've got you covered. As a Cisco Solution Partner, you can rest easy knowing that our NodeGrid Serial Console will seamlessly integrate with your new and/or existing infrastructure without a hiccup.
| | Cisco ISR4000 Series | ZPE NodeGrid Serial Console |
| --- | --- | --- |
| Form Factor | 1U-2U | 1U |
| WAN Ports | 1-2 GbE/SFP PoE available | 2 GbE/SFP |
| USB Ports | 1-2 | 3-14 |
| Console Ports | 4-48 | 16-96 |
| Cabling | Proprietary | Straight-through |
| Power Options | PoE, AC and DC | SAC/DAC/SDC/DDC |
| Environmental Monitoring | No | Yes |
| Out of Band | Basic | Advanced |
| Routing | Router | Router |
| Switching | No | Yes |
| SSL VPN | No | Yes |
| IPv6 | No | Yes |
Contact a ZPE Systems Solution Specialist and schedule a Live Demo or NodeGrid Serial Console Test Drive
We are perfectly positioned to meet anything manufacturers can throw at us. We pioneered IT infrastructure access and control back in the day and we're pioneering IT infrastructure access and control for today and the future. Check us out. You'll be glad you did.
Schedule A Demo Today