Better Application Hosting & Guest OS
As your business continues to expand, your infrastructure needs to adapt and grow to keep up with increases in demand. Rack space in your data centers comes at a premium with little to no additional room for unnecessary equipment. Cooling and power costs must also be considered whenever any additional equipment is needed. This creates a delicate balancing act between function, need, and cost that requires decision makers to think carefully before approving any new deployments.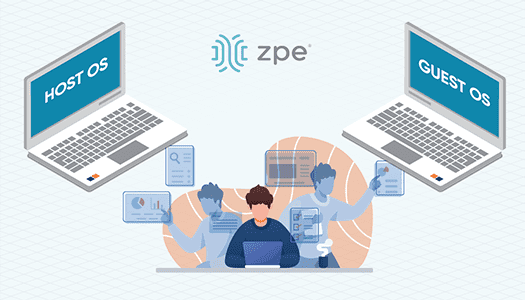 Branch Locations
Branch locations also add to the puzzle as most will need at least some hardware to be located on site in order to support basic business operations. The more branch locations you have, the more hardware is required, along with all of the cost associated with maintaining it. In some situations, your new branch location may not even have a pre-built server room. This can lead to additional construction costs to create one, or you may need to make use of a storage room that does not have independent cooling available. In this case, you may be greatly limited to how much hardware you can reasonably accommodate without worrying about overheating. 
---
Virtualization Technology
Fortunately, virtualization technology is growing rapidly and can address many of the issues that companies are facing in today's ever evolving market. With virtualization, you are able to run more applications using substantially less hardware. This leads to a significant reduction in capital spending on hardware, as well reduced power consumption and cooling costs. For branch locations without dedicated server rooms, you can now worry less about rack space and overheating issues and focus more on critical tasks.
While virtualization can offer great solutions to many key issues that companies today are facing, it is not without its own set of challenges. Even if several virtual instances are running on a single piece or hardware, that hardware must still be managed. With remote branch locations, this may offer an additional challenge as there may not be a dedicated team on site. On top of this, virtual machines are managed differently than physical hardware which can add an additional layer of complexity to the entire infrastructure.  There is also an increased need for managing network infrastructure like switches, routers, firewalls or even storage hardware. System admins are forced to use multiple methods of managing a growing proliferation of device types, protocols and brands.
---
Choice Matters
Selecting the proper solution to suit your business needs is critical. ZPE Systems Nodegrid solution offers a best in class "Open Infrastructure Management Solution™" for in-band and out-of-band access and control of Network, Compute, Storage and Power Devices in both physical and virtual IT Infrastructures. The NodeGrid® platform easily consolidates, organizes, and simplifies the need for a complete and highly secure remote access and control solution.
ZPE's Nodegrid SR family of Open Infrastructure Management Solutions have been tested to work with a full suite of Virtualized Network Function (VNF) Applications including Darktrace, 128 Technology, Palo Alto Networks, Ubuntu, HP, SAP, Fortinet, and more. You can see the full list of prevalidated virtual applications here.
---
Ready to Learn More?
For more information on ZPE's full product line, please visit our products page.
Have a specific question or want to experience a live demonstration for yourself? Reach out to us via our contact page. We're here for you!