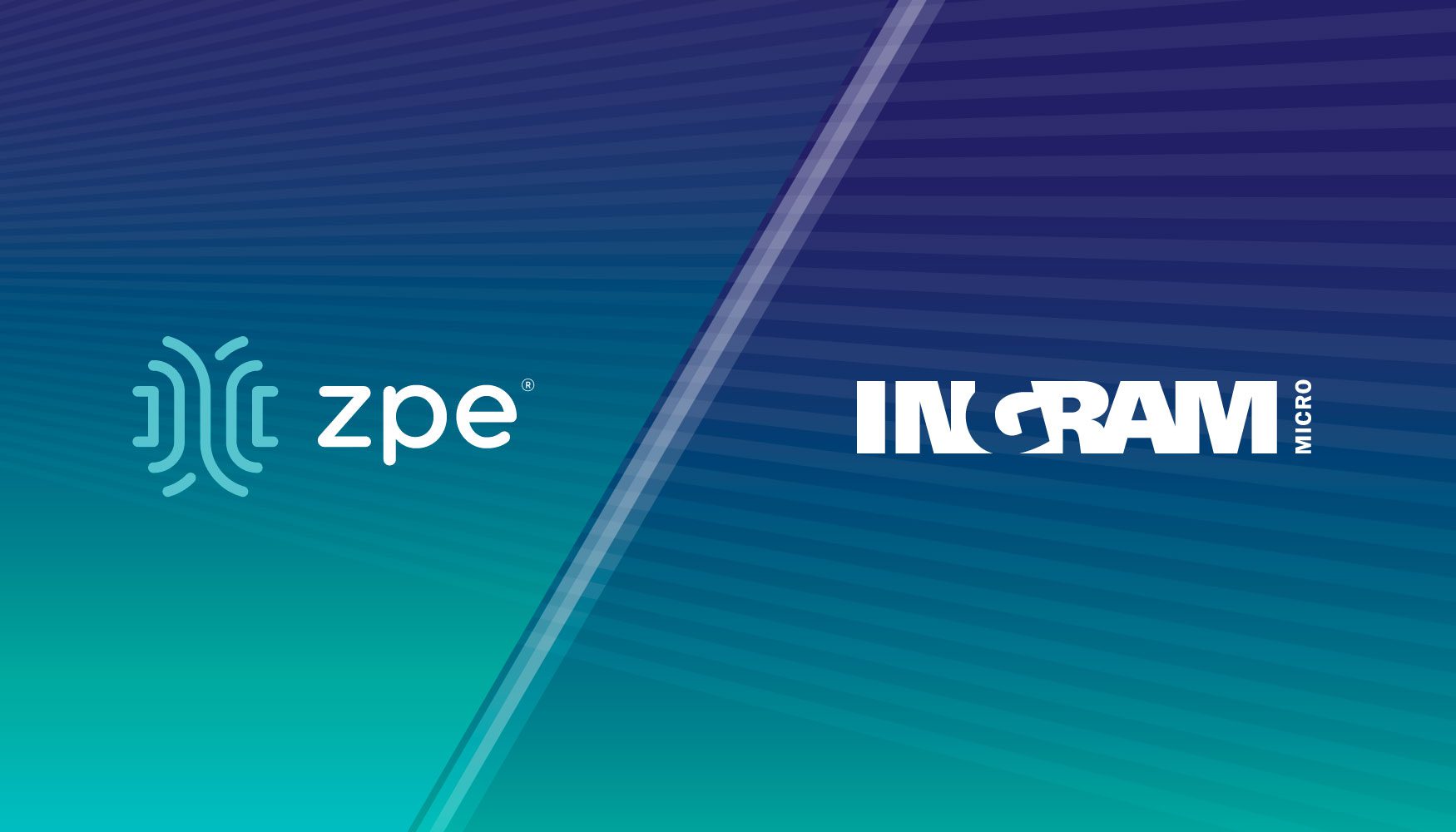 Ingram Micro Signs Distribution Agreement with ZPE Systems for Belgium, Netherlands, Luxembourg
The Netherlands, July 18, 2022 — Ingram Micro today announced a partnership with ZPE Systems Inc., a leader in network infrastructure management and orchestration solutions. This agreement gives partners access to ZPE's portfolio of hardware, software, and cloud products, which includes the best-in-class Nodegrid Serial Console server, the Nodegrid SR family of services routers, the ZPE Cloud management & orchestration platform, and Nodegrid sensors.
For customers managing data centers or distributed edge and branch locations, ZPE Systems solves network and automation complexity while addressing the increasing demand to make IT more secure, reliable, and scalable. For resellers, this means having the ability to offer a proven yet flexible open platform to address customers' evolving needs, with modular, Intel-based hardware providing limitless WAN/LAN connectivity, easy 5G upgradeability, Generation 3 out-of-band remote access and automation, and the power to host third-party applications and virtualized network functions.
Cybersecurity
Legacy network devices do not meet modern requirements for securing, automating, and scaling enterprise networks, due to interoperability issues and closed architectures. As customers struggle against security and downtime-inducing network challenges, this partnership will enable them to deploy ZPE's Cybersecurity-as-a-platform (CAAP) to address disaster recovery, human error, and ransomware using best-of-breed vendor solutions of their choice. They can deploy these solutions directly on the programmable Nodegrid hardware and software, manage from anywhere via ZPE Cloud, and ultimately extend the capabilities of infrastructure, connectivity, and cybersecurity teams.
"IT systems are more connected but also more distributed," said Marcel van Zwienen, Senior Sales Engineer, ZPE Systems. "Companies in every industry are now demanding fully customized environments that address their specific requirements. With this partnership, customers can now use ZPE's platform to do exactly that. They can mix and match physical and virtual solutions of their choice for reliable, secure global networking."
The Linux-based Nodegrid OS, which runs on every Nodegrid Serial Console and Services Router device, enables multi-vendor freedom in IT. This allows infrastructure, connectivity, and cybersecurity teams to deploy and manage their choice of hardware, software, and SaaS solutions — from cooling and smart PDUs, to switches and servers, to NGFWs, SD-WAN, and SASE integrations. The Nodegrid platform integrates with new and existing infrastructure, providing secure Generation 3 out-of-band access, NetDevOps automation capabilities, and enterprise-grade security that address modern business demands.
Edge
"Partnering with Ingram Micro adds tremendous value to ZPE ​​Systems' Edge Transformation Partner Program," said Steven Jehring, Vice President, Global Sales, ZPE Systems. "Partners gain more financing options, while customers gain the freedom to choose a partner that can address their unique needs. Ingram Micro provides top-notch support, pre-sales services, and global fulfillment capabilities that will be crucial to accelerating partner sales and transforming customer networks at the data center and edge."
Become a ZPE Systems Partner
To learn more or become a ZPE Systems partner, click the button below.
About Ingram Micro Inc.
Ingram Micro helps businesses Realize the Promise of Technology™. It delivers a full spectrum of global technology and supply chain services to businesses around the world. Deep expertise in technology solutions, mobility, cloud, and supply chain solutions enables its business partners to operate efficiently and successfully in the markets they serve. Unrivaled agility, deep market insights and the trust and dependability that come from decades of proven relationships, set Ingram Micro apart and ahead. More at http://meta.ingrammicro.com.