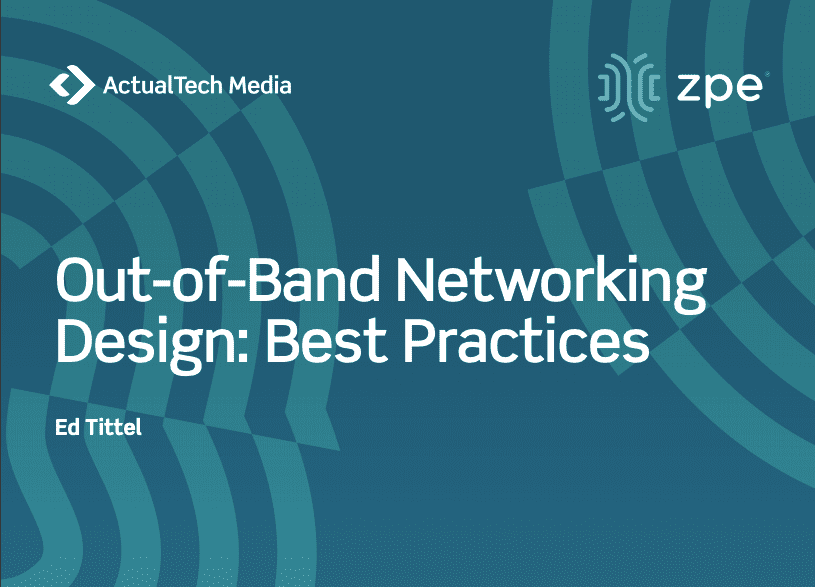 If you've read our previous post about out-of-band management 101, you know how important it is to have an out-of-band network. To recap, there are two methods you can use when managing your network: in-band and out-of-band.
In-band management involves connecting to devices and systems using your main production network. The major drawback to using this method is that your ability to manage depends entirely on the availability of your production network, and any changes you implement (such as installing patches) can slow down your network.
Out-of-band (OOB) management involves a completely separate connection, meaning your management efforts do not depend on the availability of your production network. So when you need to adjust traffic settings, install software updates, or troubleshoot issues, your OOB solution makes it possible even if your production network is down or unavailable.
In this post, you'll discover two critical best practices to follow when setting up your out-of-band network. But first, let's look at OOB design and review a few key characteristics to keep in mind.
---
Out-Of-Band Network Design
OOB has been around for decades, and has traditionally been designed around serial connections to dial-up links. Using this design, you typically need to connect a modem and phone line to every device that you want to be part of your OOB network. Modern out-of-band networks, however, use ethernet links and other digital connections, and even 5G wireless, which provide much faster speeds than traditional setups.
Regardless of design, you should be concerned with:
Security: your out-of-band network should only allow access for authorized personnel.

Accessibility: your OOB solution should be accessible even during outages or disasters.
Availability: your OOB network should be always on and always ready.
To help you address these concerns, here are best practices to use.
Use These Best Practices When Setting up Your Out-Of-Band Network
If your OOB network is not secure, accessible, or available, your entire organization can suffer from major setbacks due to data leaks and downtime. That's why it's important to follow these best practices when setting up your out-of-band network:
Make sure it's (completely) isolated

Make sure it works (and works properly)
Isolate Your Out-Of-Band Network
The strongest foundation for OOB begins with isolating the network from production networks. You need to make sure you set up a completely separate and exclusive management path, which will help ensure optimal security, accessibility, and availability.
To do so, you need to set up hardware and critical infrastructure dedicated solely to OOB management. Make sure to set static IP addresses, isolate access controls, and create distinct, well-protected management accounts for authorized users. All of these measures help to keep your OOB network secure and reliable.
Test Your Out-Of-Band Network
After you set up your dedicated management path, it's critical to ensure that it works properly. This involves following through with comprehensive security checks such as penetration testing. Overall, the goal of performing tests should verify that:
There is no access between production and OOB networks.

Admin credentials are secure and enforced.
All sensitive information handled by storage and retrieval tools is adequately protected.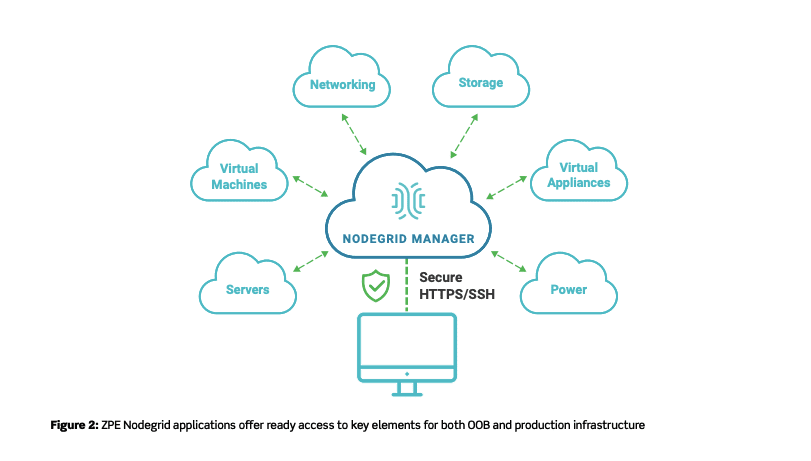 Once you properly set up and test your out-of-band network, you can begin to benefit from having a secure management path. And if you implement a modern solution, such as ZPE Systems' Nodegrid, you get more robust and flexible capabilities. These include features like fast broadband connections with reliable 4G/LTE backup, cloud-based security & management, and one consistent tool to manage every appliance, regardless of vendor.
Read the full tech brief to discover more about the logic behind these best practices, and how Nodegrid supports business continuity with innovative OOB.
Download the Tech Brief