Vapor IO & ZPE Systems featured on Packet Pushers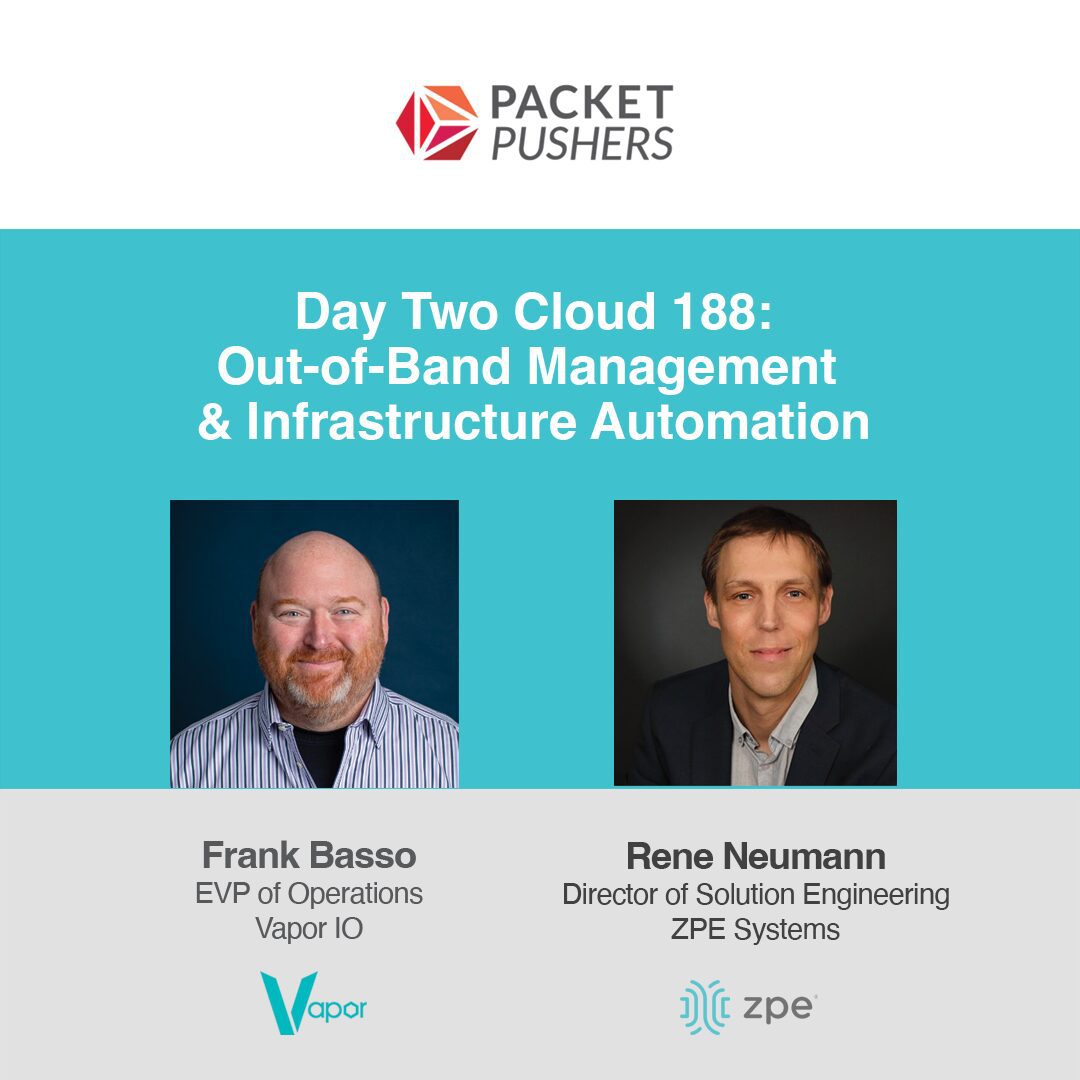 Listen to the Podcast:
Day Two Cloud 188: Out-Of-Band Management And Infrastructure Automation With ZPE Systems
Packet Pushers recently sat down with Frank Basso (Vapor IO) and Rene Neumann (ZPE Systems) to discuss out-of-band networks for automation. This architecture allows teams to recover from mistakes and also achieve lights-out management, with dedicated infrastructure to automate Day 0 through Day 2 operations.
Vapor IO deploys this architecture internationally to run operations as lean as possible. Listen in & download the case study below to see how they cut 8+ hours from deployment times, reclaimed 5RU of rackspace, and achieved true lights-out management around the globe.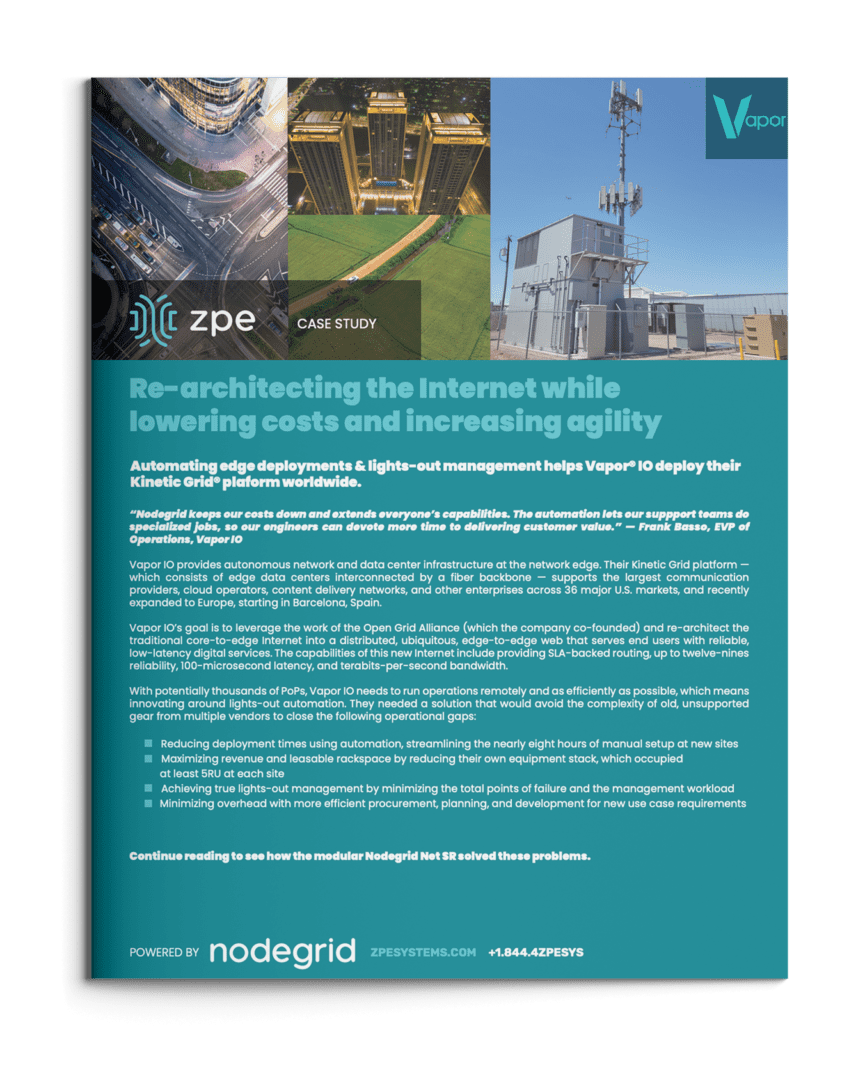 Download the Vapor IO case study
Gain security & uptime insights with these resources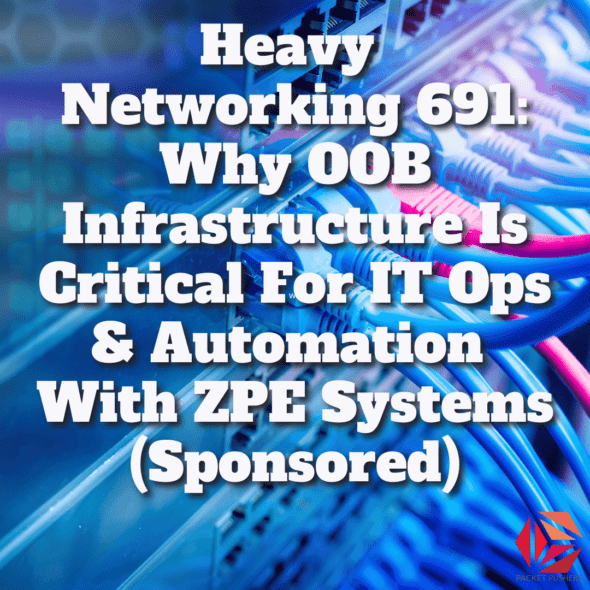 New Podcast Alert!
Heavy Networking 691: Why OOB Infrastructure Is Critical For IT Ops & Automation With ZPE Systems
Packet Pushers recently sat down with Blake Johnson (Living Spaces) and Rene Neumann (ZPE Systems) to look at how ZPE Systems is rethinking Out of Band so you can leverage this network for more than rebooting servers and configuring switches.
Check out the Heavy Networking Podcast