Sign Up to Activate ZPE Cloud Apps
Please complete the form to experience ZPE Cloud and the ZPE Cloud App Suite.
Already using ZPE Cloud? Sign in
What's lurking in your uncollected data?
Unresponsive apps? Device failure? Major security breach?
For too long you've let unseen data sabotage your branch edge with downtime, security gaps, and overworked IT staff. That's because you don't have the tools to find or leverage all the data points you need.
Nodegrid Data Lake brings your data out of the dark so you can optimize your IT infrastructure. Visualize data, discover trends, and automate fixes with valuable KPI insights you never had until now.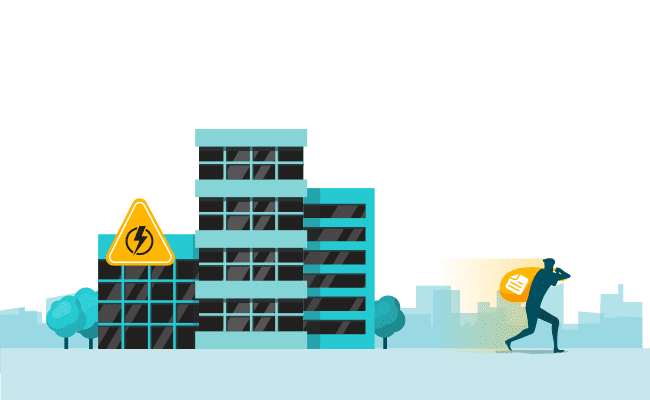 Bring your data out of the dark with Nodegrid Data Lake
If you can't see system anomalies, malicious events, or slowed user experiences, you can only respond after the business impact.
But Nodegrid Data Lake paints a complete picture of your critical infrastructure KPIs. This application taps into six separate data point categories, so you can pinpoint underutilized devices, suspicious event logs, and unresponsive applications. You get an intuitive dashboard that visualizes trends and behaviors. Stop downtime and further optimize on a granular level.
See and inspect it all
Visualize six categories of data, from infrastructure to security and networking, and use with Nodegrid's environmental sensors to protect your physical assets.
Nodegrid Data Lake allows you to inspect and visualize these data points:
Infrastructure – power, cooling, relay, dry contact
Environmental – temperature, humidity, air flow
System – disk usage, processes, memory
User experience – Office365, Zoom, point of sale apps
Security – system logs, data logs, GPS data
Networking – data traffic, application profiling, antenna/tower traffic
Previously hidden server and switch logs from IPMI and RS232 serial consoles
Discover trends and automate fixes
Inspect trends and behaviors, so you can identify problem areas and where to optimize. Do user experience apps like Office365 or Zoom lag at certain times? Find out, and see ping response times to verify the network's Internet connection and performance.
Set up alerting for slow response times and critical failures, and create complex event triggers to automate fixes. Stop downtime and manual IT support with a self-healing edge.
How it works
ZPE Cloud's Nodegrid Data Lake gives you a full view of your critical KPIs. Authentication to and from the cloud means you get secure management access no matter where or how you connect. Nodegrid Data Lake is your single source of truth for all your data — including from Nodegrid's environmental sensors — while ZPE Cloud serves as your convenient gateway to the rest of your marketplace apps.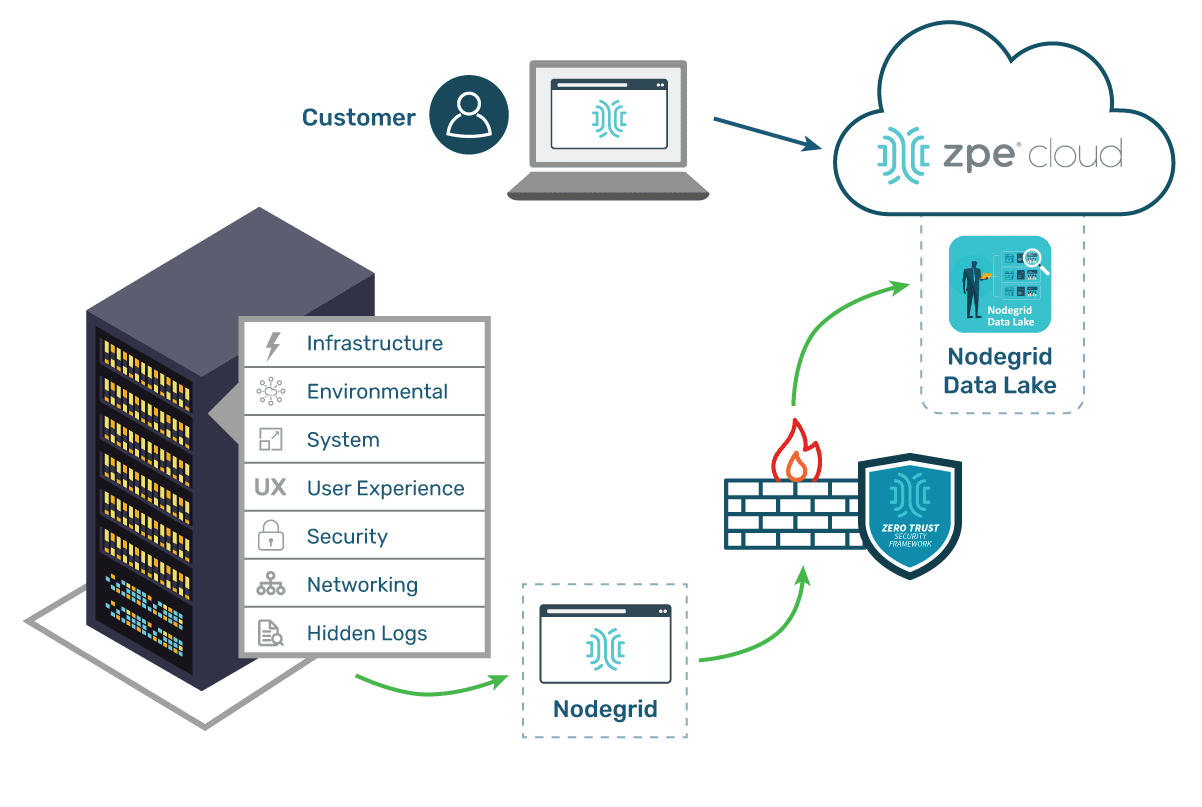 Uncover more uptime and better experiences
Activate Nodegrid Data Lake now