ZPE Cloud integrates seamlessly with Palo Alto Prisma Access. Enable branch networks and users with the nimble connectivity and protection of Secure Access Service Edge (SASE).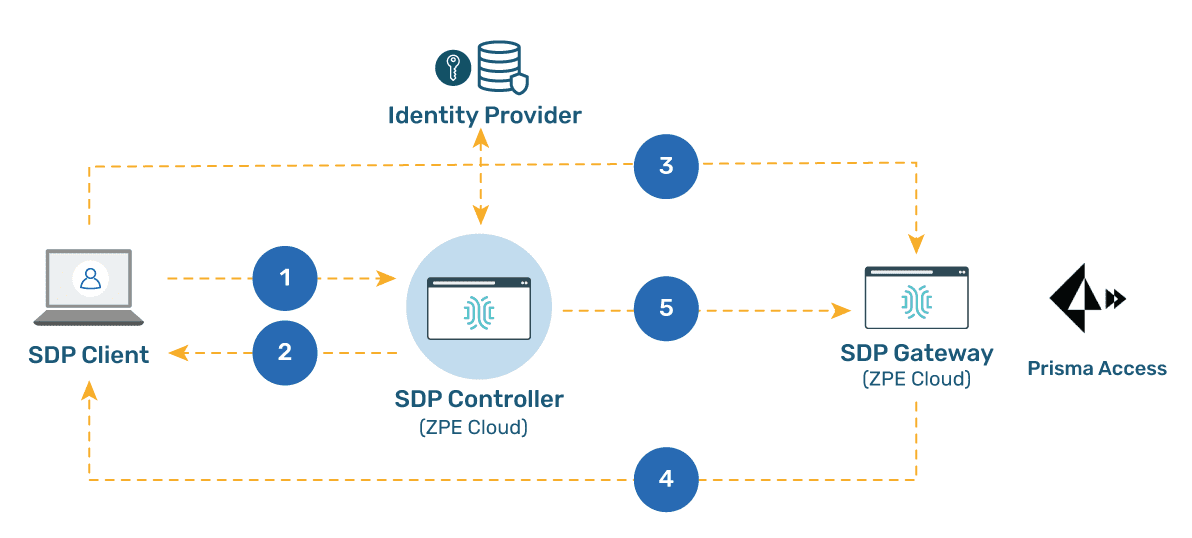 Sign Up to Activate ZPE Cloud Apps
Please complete the form to experience ZPE Cloud and the ZPE Cloud App Suite.
Already using ZPE Cloud? Sign in
Offer fast and secure user experiences using Palo Alto Prisma Access
Traditional security solutions often leave you with gaps and force you to sacrifice experiences. In order to stay protected, distributed users often need to put up with slowdowns and degraded performance.
But ZPE Cloud integrates with Palo Alto Prisma Access, a proven security solution that delivers the speed of SASE architecture.
Whether your users operate at branch offices or on the road, use Prisma Access to provide them with secure connectivity to the data center, cloud apps, and even the internet. You don't have to sacrifice networking or security, because both are delivered via the cloud.
Benefits
Seamlessly manage your Prisma Access solutions via ZPE Cloud
Ensure secure traffic and data privacy via IPsec/SSL VPN tunnels
Protect remote and on-the-go users without backhauling or slowing experiences