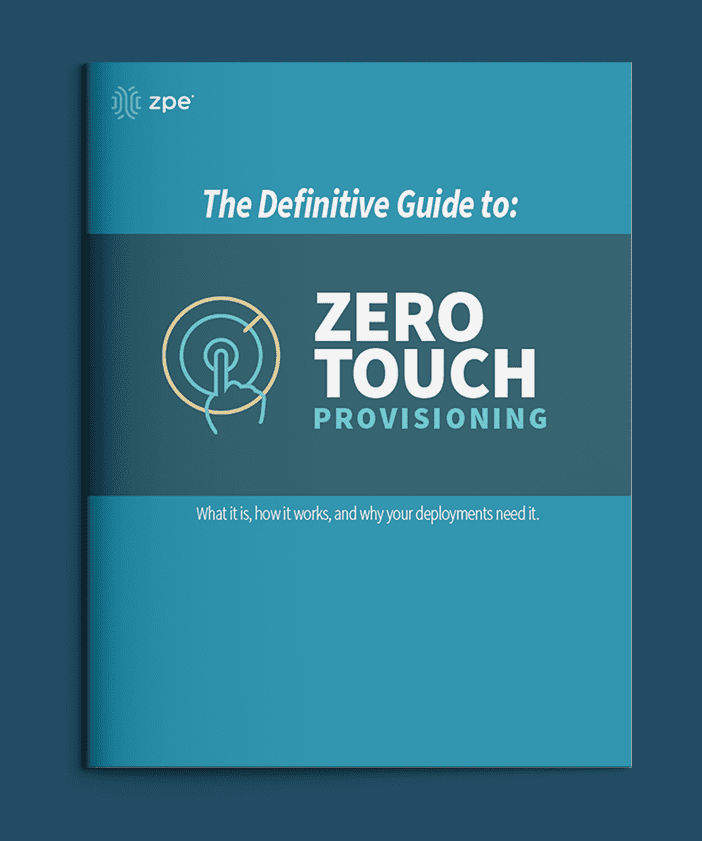 The Definitive Guide to: Zero Touch Provisioning
Deploying even a single network can eat up your resources. But zero touch provisioning is a modern automation technology that does the work for you. Just connect your devices and watch your network build itself – securely and automatically.
Download our guide to see how zero touch provisioning saves you time & money.
Get the Free eBook
Zero touch provisioning means you can stop:
Risking sensitive info by shipping preconfigured devices
Wasting resources on manual configuration tasks
Causing network downtime due to human error
Discover this network automation technology, how it works, and how it's even better using Nodegrid.
Get The Definitive Guide to Zero Touch Provisioning now!