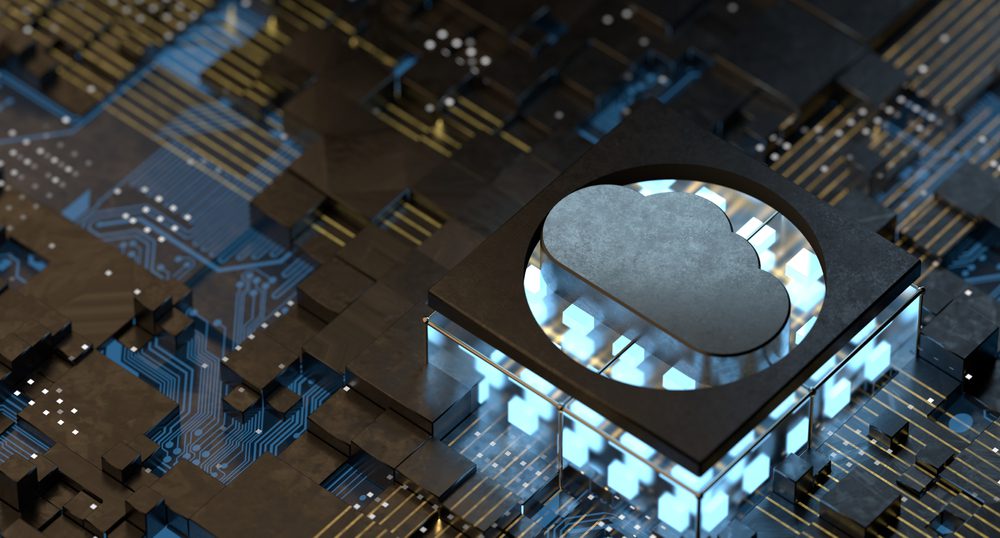 Hybrid cloud—using a combination of public and private clouds to host your data, applications, and services—is one of the most popular enterprise infrastructure models. According to Flexera's 2021 State of the Cloud Report,
82% of enterprises
have a hybrid cloud infrastructure. However, the hybrid model comes with some unique networking challenges, including:
Orchestrating WAN (wide area networking) connections across multiple clouds
Optimizing network performance between sites
Securing WAN connections without impacting performance or productivity
SD-WAN, or software-defined wide area networking, addresses many of the inherent challenges of hybrid cloud computing. SD-WAN separates the control and management processes from your underlying WAN hardware and virtualizes them as software or script-based configurations that you can easily and automatically deploy.
SD-WAN is usually a cloud-based service that provides centralized orchestration and management, so you can control your entire WAN architecture (including hybrid cloud, multi-cloud, and branch office infrastructure) from behind one pane of glass.
Let's examine the benefits of SD-WAN for hybrid cloud infrastructure by discussing how SD-WAN addresses the biggest challenges you face in a hybrid cloud environment.
Benefits of SD-WAN for hybrid cloud infrastructure
1. Orchestrate WAN infrastructure across clouds
SD-WAN addresses the challenge of orchestrating WAN connections across a hybrid cloud architecture by virtualizing control and management processes and separating them out from the underlying infrastructure.
Often, your different clouds will also have different levels of administrative authority, meaning your administrator user role may not give you the same level of control over networking on each platform. In addition, your disparate providers may offer varying degrees of visibility into your WAN connections to their service. Plus, you may need to use multiple types of WAN circuits (MPLS, broadband, LTE, etc.) to reach your different clouds. This can make it challenging to employ network automation (much less orchestration) because you have to tailor your scripts and configurations to each WAN link to accommodate these inconsistencies.
With SD-WAN, you get complete control and visibility over your entire WAN architecture, across all your public and private clouds, from one cloud-based platform. Since your management processes are decoupled from the underlying hardware, you can manage all your WAN circuits from one location regardless of type. This decoupling, or abstraction, also means you're not reliant on vendor-provided tools for managing and monitoring your WAN connections to their service.
In addition, you can apply consistent, role-based access policies to all your WAN connections, so your network administrators have the same level of control across your entire environment. SD-WAN facilitates orchestration by giving you comprehensive and consistent control over your hybrid cloud WAN infrastructure.
SD-WAN provides centralized, vendor-neutral orchestration of WAN deployment, lifecycle management, performance optimization, and issue remediation so you can efficiently manage your hybrid cloud infrastructure.
2. Optimize network performance between sites
Another common issue with hybrid cloud infrastructures is maintaining the speed and performance of WAN connections between your enterprise and your public and private cloud providers, even though you may be using completely different circuits or appliances. SD-WAN overcomes this issue in multiple ways.
First, SD-WAN gives you full visibility into every part of your WAN architecture, which means you can monitor performance across your entire hybrid cloud infrastructure to ensure consistent speed and availability at every site.
Second, SD-WAN uses network optimization features like application awareness and guaranteed minimum bandwidth to optimize connections to your most critical applications and services automatically.
Third, SD-WAN provides an on-ramp to SASE, or Security Access Service Edge. SASE gives you a way to separate out your remote, cloud-destined traffic from your branch locations or work-from-home employees and route it through a separate, secure connection directly to the public or private cloud resource. SASE with SD-WAN eliminates the need to backhaul this network traffic through a firewall on your enterprise network, reducing bottlenecks and improving network performance for remote and on-premises systems.
Fourth, and most importantly, SD-WAN offers true hybrid cloud WAN orchestration, which means much of the work of optimizing your network performance between sites happens automatically. Your network engineers don't need to manually monitor, troubleshoot, and optimize WAN traffic because your SD-WAN solution does all of this in a faster, more precise, and ultimately more efficient way.
SD-WAN offers the ability to monitor and maintain WAN performance through automation, and provides an on-ramp to cloud-focused security and networking solutions like SASE. In this way, SD-WAN makes it possible to orchestrate and optimize network performance between your clouds.
3. Provide secure and efficient connections to hybrid cloud services
As mentioned above, SD-WAN provides an on-ramp to SASE, which applies advanced security features to remote, cloud-destined traffic, so you don't have to backhaul it through your main data center.
SASE takes an entire cloud security technology stack—including things like firewall as a service (FWaaS), cloud access security broker (CASB), and zero trust network access (ZTNA)—and rolls it up into a single cloud-based service or platform. SASE uses SD-WAN technology to separate out the WAN traffic destined for other cloud locations, and then routes it through this cloud security platform before sending it to its intended destination. This allows you to apply enterprise security policies and controls to your remote, cloud-destined traffic, keeping both your users and hybrid cloud services more secure.
SD-WAN provides the application-aware routing that's necessary to intelligently detect and route this remote, cloud-destined traffic through your SASE security stack. That's how SD-WAN provides your remote and branch office users with secure and efficient connections to your hybrid cloud services.
SD-WAN improves WAN technology by abstracting the management and control functions as software, giving you a central platform to orchestrate your entire WAN architecture. The benefits of using SD-WAN for hybrid cloud infrastructures involve solving three of the biggest challenges inherent in this type of deployment—orchestrating across multiple WAN circuits and clouds, optimizing network traffic between sites, and securing these connections without impacting performance.
Deploy SD-WAN in your hybrid cloud infrastructure
SD-WAN technology provides many benefits in hybrid cloud infrastructure, but you need to choose the right solution to manage and orchestrate your architecture. For instance, ZPE Cloud offers one centralized platform to manage your entire hybrid cloud infrastructure. In addition to a secure, intuitive SD-WAN orchestration solution, ZPE Cloud integrates with top SASE providers like Palo Alto Networks so you can consolidate your hybrid cloud infrastructure management behind one pane of glass.
Unlock the benefits of SD-WAN for hybrid cloud infrastructure with ZPE Cloud.
Contact us today or request a free demo.