Securing your Network Infrastructure with Nodegrid
Background/Problem
Network-based security attacks can jeopardize the integrity of your organization's network infrastructure. As technology continues to evolve, so do the vulnerabilities and sophistication of attackers. Security practices can range from cryptographic protocols, to multi-authentication to internal user/group privileges and restrictions. To achieve and guarantee the highest level of security in your infrastructure, your organization will need to implement multiple security protocols and procedures simultaneously.
Is your network infrastructure secure?
The Solution – Nodegrid OS
Nodegrid OS is a secure out-of-band (OOB) management solution that simplifies IT infrastructure management. Network engineers and system administrators can now securely consolidate access and control of IT devices into a single interface. Native to ZPE's hardware devices, Nodegrid OS can also be installed in a Virtual Machine. Designed to support the newest security packages and running the latest operating system, you can be sure your network infrastructure will be secure.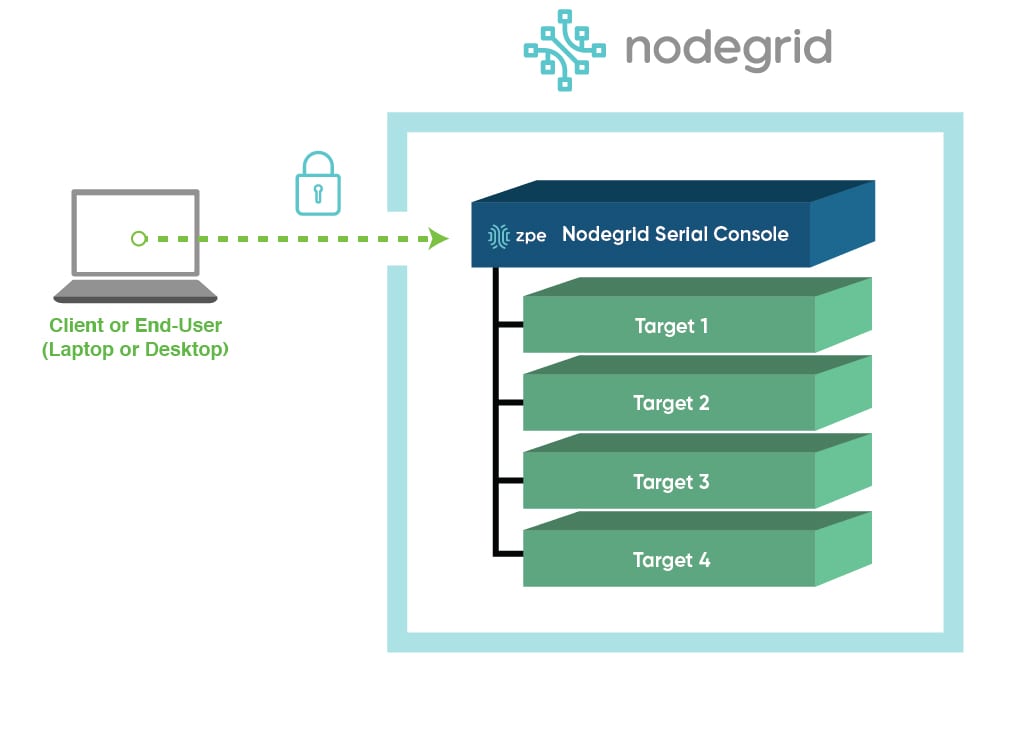 Selectable cryptographic protocols for SSH and HTTPS (TLSv1.2, TLSv1.1, TLSv1)
X.509 SSH certificate support, 4096-bit encryption keys
Selectable cypher suite levels: high, medium, low, custom
Multi-level user and group authentication include local, AD/LDAP, RADIUS, TACACS+ and Kerberos
Local, backup-user authentication support
IP packet and security filtering, configurable IP forwarding support
SSL VPN – (Client and Server), IPsec, Firewall
System configuration checksum and System event syslog
Custom security with secure default settings and strong password enforcement
Selectable Cryptographic Protocols
Choose from a range of encryption options for SSH and HTTPS to protect the storage and transmission of data in your IT environment. Only authorized systems will be granted access.
Multiple Authentications
Handle user requests for accessing computer resources from one or more AAA (authentication, authorization, and accounting) server(s). Enable a combination of Local, AD/LDAP, RADIUS, TACACS+ and/or Kerberos authentication for added security.
Group/Role-Based Authorization
Complement your organization's security procedures by granting access and enforcing restrictions to individuals, roles or teams of engineers.
Next Step: Schedule a Demo and See What NodeGrid Can Do For You
We are perfectly positioned to meet anything manufacturers can throw at us. We pioneered IT infrastructure access and control back in the day and we're pioneering IT infrastructure access and control for today and the future. Check us out. You'll be glad you did.