Follow these simple steps to get started setting up your virtual network environment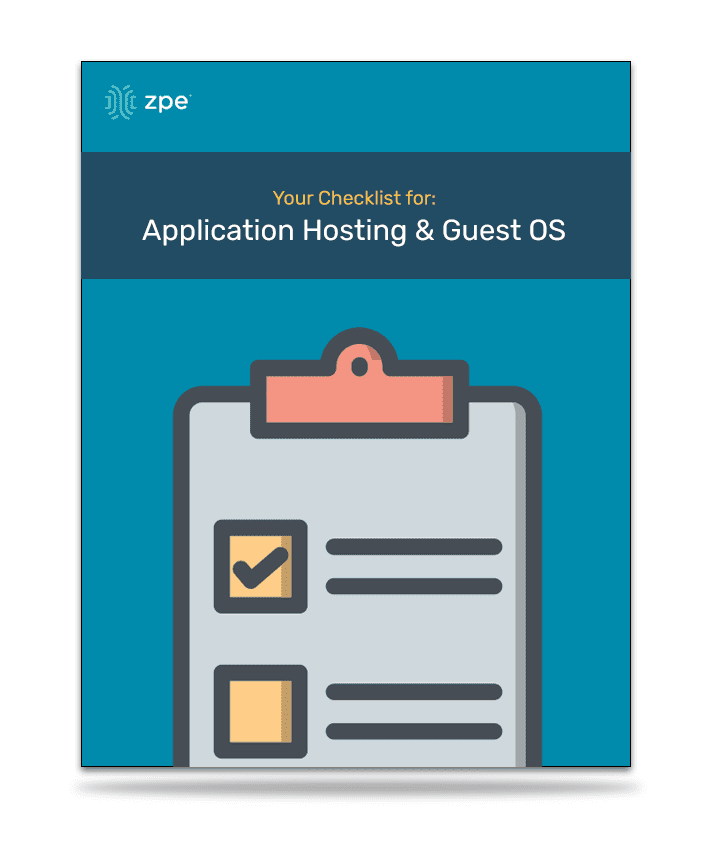 Application Hosting and Guest OS Alleviate Many Problems for NetOps Teams.
You typically need to install and manage applications on local devices. This is challenging because each appliance has its own operating system, which is compatible with some applications but not others. You need to alter your stack in order to make changes or updates, while on-site support keeps costing you time, money, and valuable resources. With application hosting, you virtualize your environment and deliver applications via server. It's an SaaS model that allows you to distribute the network apps you need — when and where you need them. You don't have to deal with the tedious tasks that come with managing localized apps. And using guest OS, you further streamline your environment by deploying virtualized operating systems on VMs, eliminating OS incompatibilities across the edge.
Instead of waiting, you can deploy applications on demand
You don't need on-site support — virtualization lets NetOps manage from anywhere
You get consistent peace of mind at the edge, with the latest updates and fixes
Put application hosting and guest OS to work and streamline your operations. Here's how to get started:
---
Deploy Your Physical System
Set up your server and other necessary infrastructure components, such as databases or repositories. Use the Nodegrid Services Router for all-in-one functionality. The NSR provides server, compute, storage, and other capabilities in one device. You save space and power consumption.
---
Load a Hypervisor-Capable OS
To make the most of application hosting and keep your stack compact using guest OS, you need to install an operating system that's capable of being a hypervisor. This is the layer that's capable of interacting with both your VM/application layer, and your hardware. Nodegrid OS is capable of being a hypervisor, and supports out-of-band and cloud connectivity. This versatile software is built into every Nodegrid device, and is also available as a standalone package.
---
Deploy VMs and Guest OSes
With your hardware and software set up, you can deploy your virtual machines (VMs) and guest OSes. These allow you to virtualize and diversity the OS layer of your infrastructure. You don't have to clutter your stack with many specialized devices each running a unique OS. Just spin up an appropriate VM with compatible guest OS, and it's easy to deploy the applications you need. The NSR can directly host guest OSes, third-party and custom applications, and Docker and Kubernetes containers.
---
Maintain Port & IP Addresses
To keep your infrastructure properly connected and traffic flowing, you need to configure and maintain your network port and IP addresses. This means adjusting NAT settings to allow application requests and deny unsecured traffic. With the NSR, you can host network ports and IP addresses, making management even easier. For more information about application hosting, guest OS, or how to set up your environment, get in touch with ZPE Systems.