LAS VEGAS, NV, May 3rd, 2016 — ZPE Systems unveiled two new products for resilient IT infrastructure management of IoT and Edge devices at Interop 2016: NodeGrid Bold™ – a compact form factor appliance, and NodeGrid Flex™ – a flexible port configuration appliance. Both products have been perfected to offer secure access and control of IT devices, adding a prompt virtual presence 24/7 at the edge of the network.
Designed by industry veterans, NodeGrid Bold and NodeGrid Flex have a fast, dual-core Intel CPU and built-in 32GB flash integrated with the latest 64-bit Linux OS – a combination that enables lightning-fast response times. These additions to the NodeGrid family are ingenious products that manage IT devices at the edge of the network where strong security and dependable remote access are essential.
"The market was lacking a serious out-of-band solution for devices at the edge of the network," said Arnaldo Zimmermann, CEO of ZPE Systems. "NodeGrid Bold and NodeGrid Flex solve this problem by minimizing downtime on remote networks."
NodeGrid Bold and NodeGrid Flex provide superior uptime to IT infrastructure devices deployed in pods, retail stores, remote offices, and throughout IoT.  IT managers benefit from ZPE's strong focus on security, speedy remote access, network failover to 4G/LTE wireless, and Wi-Fi hotspots. Additional benefits include: multi-routing tables, actionable data, and logging and monitoring capabilities. These are key features for remote locations without IT personnel, helping to increase business productivity through higher availability.
NodeGrid Flex and NodeGrid Bold come with powerful NodeGrid OS premium features like their big brother, NodeGrid Serial Console™. Numerous time-saving technologies include:
Zero-Touch Provisioning for easy configuration
Ethernet, cellular and Wi-Fi connectivity – with network failover, gateway, DDNS
Industry-first security measures: TPM, SSL VPN, IPsec, Firewall, System Configuration Checksum™
Environmental and power monitoring
Natural language asset search
Vendor-neutral power management
x86 64-bit Linux, Docker apps and shell scripting
Choice of Puppet or Chef orchestration
HTML5 Browser-in-a-Container™ for multi-viewers
4-16 serial, 2-10 Ethernet, 4-16 USB ports
NodeGrid Bold™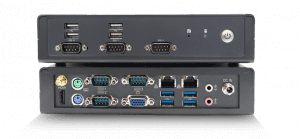 NodeGrid Flex™

About ZPE Systems, Inc.
ZPE Systems is the data center industry's first provider of Software Defined Infrastructure to manage physical and virtual IT devices. The company's NodeGrid platform simplifies access and control of compute, network, storage and power infrastructures. NodeGrid Manager provides vendor-neutral OOB management of IT devices. NodeGrid Serial Console enables OOB access & control of serial devices. NodeGrid [CI] protects converged infrastructure. NodeGrid Flex and NodeGrid Bold control devices at the edge of the network. NodeGrid USB provides a high-density USB type C mobility development cycle environment. NodeGrid Service Processor secures IPMI management ports and IoT devices.
ZPE provides smart, consolidated IT management solutions that reduce downtime and CAPEX/OPEX. The company is headquartered in Fremont, California with resellers in Japan, UK, Germany, Netherlands, Brazil and India. ZPE Systems, the ZPE logo and NodeGrid are registered trademarks or trademarks of ZPE Systems. Other company and product names may be trademarks of their respective owners.
---
Press Contact
ZPE Systems, Inc.
Alvin Chan, Marketing Manager
510-298-3022
alvin.chan@zpesystems.com