ZPE Systems Joins the VMware Technology Alliance Partner Program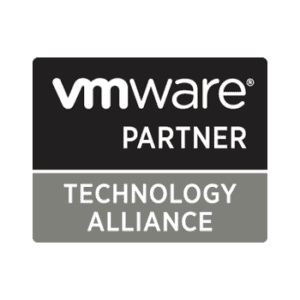 FREMONT, CA, May 5, 2015 — ZPE Systems, Infrastructure Redefined, today announced it has joined the VMware Technology Alliance Partner (TAP) program. Members of the TAP program collaborate with VMware to deliver innovative solutions for virtualization and cloud computing.   The diversity and depth of the TAP ecosystem provides customers with the flexibility to choose a partner with the right expertise to satisfy their unique needs.
"We welcome ZPE Systems as a valued member of the VMware TAP program," said Howard Hall, senior director, Alliances, VMware. "This membership means customers can take full advantage of a streamlined virtualization and cloud infrastructure experience. VMware provides an online marketplace, VMware Solution Exchange (VSX), where customers can learn more about ZPE Systems' collaboration with VMware and our continued goal commitment to developing breakthrough technologies that can transform business."
"ZPE Systems is proud to join the TAP Program to collaborate with VMware on providing customer focused virtualization management solutions," said CEO Arnaldo Zimmermann. "With VMware as an engineering partner, customers can rest assured that our NodeGrid Manager platform is robust, leading edge and VMware ready. We look forward to a productive partnership with VMware."
The VSX is an online virtualization and cloud infrastructure marketplace that provides customers with a single point of entry to discover, evaluate, and rate business solutions.
ZPE Systems product information, collateral and other assets are listed within the online VMware Solution Exchange.
With thousands of members worldwide, the VMware TAP program includes best-of-breed technology partners with the shared commitment to bring the best expertise and business solutions for each unique customer environment.
About ZPE Systems, Inc.
ZPE Systems is the data center industry's first provider of Software Defined Infrastructure to manage physical and virtual IT devices. The company's NodeGrid platform simplifies access and control of compute, network, storage and power infrastructures. NodeGrid Manager provides vendor-neutral OOB management of IT devices. NodeGrid Serial Console enables OOB access & control of serial devices. NodeGrid [CI] protects converged infrastructure. NodeGrid Flex and NodeGrid Bold control devices at the edge of the network. NodeGrid USB provides a high-density USB type C mobility development cycle environment. NodeGrid Service Processor secures IPMI management ports and IoT devices.
ZPE provides smart, consolidated IT management solutions that reduce downtime and CAPEX/OPEX. The company is headquartered in Fremont, California with resellers in Japan, UK, Germany, Netherlands, Brazil and India. ZPE Systems, the ZPE logo and NodeGrid are registered trademarks or trademarks of ZPE Systems. Other company and product names may be trademarks of their respective owners.
---
Press Contact
ZPE Systems, Inc.
Alvin Chan, Marketing Manager
510-298-3022
alvin.chan@zpesystems.com