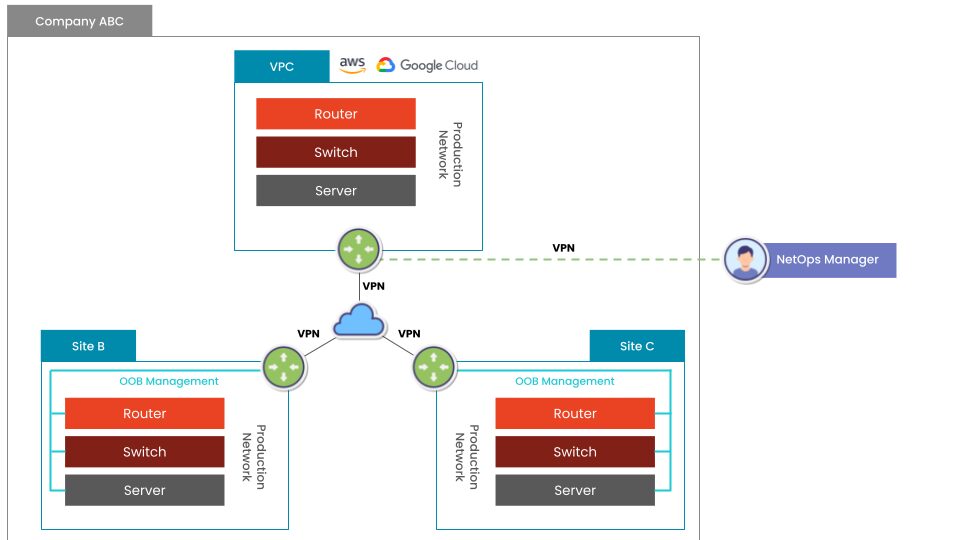 Summary
Most enterprises operate a hybrid- or multi-cloud environment, which adds significant overhead, complexity, and architectural challenges. This turns networking and security into an operational battleground, where teams are ill-equipped to win against inefficient operations and outages.
The Nodegrid Virtual Services Router (VSR) solves this as part of an out-of-band infrastructure WAN (OOBI-WAN). The VSR bridges the gap between physical and virtual solutions, creating a dedicated and unified OOBI-WAN plane through which to manage diverse on-prem and cloud infrastructure. This allows enterprises to accelerate go-to-market deployments, reduce overhead & costs, and fortify IT against outages.
Make your on-prem and cloud infrastructure simple to manage. Download the VSR and OOBI-WAN solution guide now.