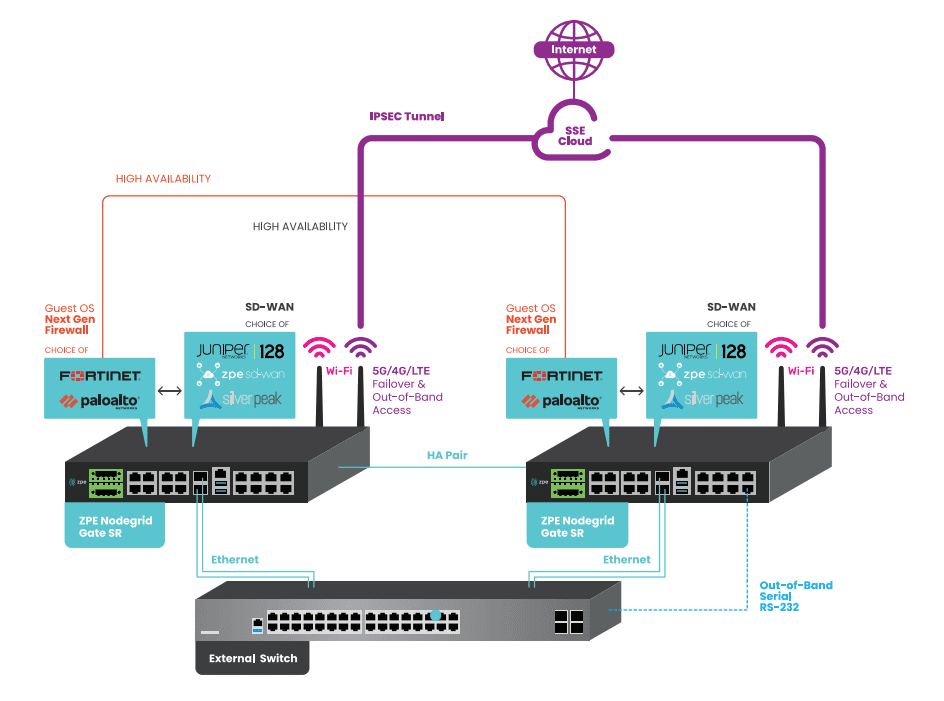 Summary
Organizations struggle to manage the hundreds of products involved in enterprise security. Most NGFWs, SD-WAN, pen testers, and on-prem & cloud solutions require hardware platforms to be deployed with the rest of enterprise IT, which creates infrastructure sprawl. This hardware lock-in prevents IT from switching to other vendors and applications, while the technical overhead locks IT teams into performing tedious operational tasks — such as provisioning, installing, and orchestrating dedicated hardware — instead of enabling them to deliver services quickly and focus on providing business value.
ZPE Systems solves this with the Services Delivery Platform. This approach, which Gartner calls platform engineering, facilitates streamlined deployment, activation, and orchestration of services — when and where they are needed — via self-service capabilities and infrastructure automation. The Services Delivery Platform's open hardware and software directly host VMs, containers, apps, and automation solutions, enabling teams to provide business value through flexible, on-demand service delivery.
Accelerate time-to-market by delivering any app, anytime, anywhere. Download the Services Delivery Platform solution guide to get started.