The cloud — it's great for delivering services and applications that are crucial to your business. It can help your continuity efforts by providing SASE solutions where you need most, and it can also make deploying new locations easy with zero touch provisioning. But when it comes to out-of-band management, having cloud-based capabilities gives you even more power to efficiently maintain branch deployments.
Make Branch Deployments More Secure
When you're setting up a new location, the cloud adds a layer of security not typical of common branch deployments. Normally, you need to preconfigure or pre-stage devices before shipping them to their final destination. This leaves your sensitive data vulnerable to being lost or stolen. Shipping unconfigured devices is one way to address this problem, but this means you'll have to send specialized IT staff on-site to manually set up your appliances.
With the cloud, you can skirt both of these scenarios. Instead of risking sensitive info or dealing with extensive, on-site configuration, the cloud lets you provision remotely. This means that you can ship bare-metal or plain-vanilla devices, and fully configure them via the cloud only after they've safely reached the location.
---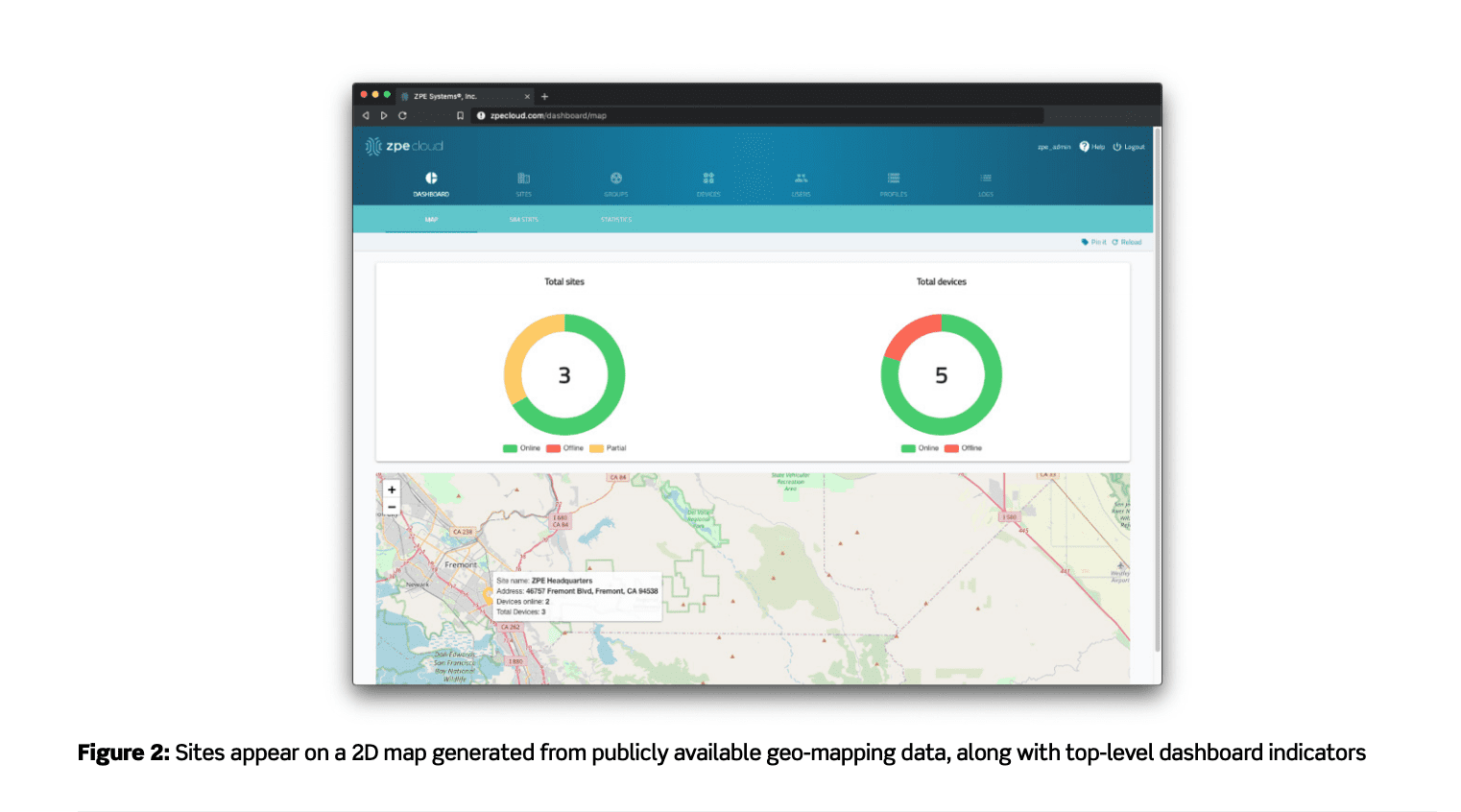 Control Access From a Central Location
Cloud-based maintenance allows you to control network access from a centralized location. You can implement appropriate security measures, adjust policy settings, and grant permissions only to authorized engineers and administrators. Even before you set up a new branch deployment, you can determine access rights for your IT personnel.
During and after deployment, your staff can remotely install, configure, and manage branch networks using the cloud. From the security of the NOC, your network personnel can perform definition, testing, and staging, and then deploy new locations when business is ready.
If you choose a comprehensive solution such as Nodegrid with ZPE Cloud, you can get secure access that's more flexible. ZPE's solution allows you to go without a VPN, and instead lets you securely connect via browser window or mobile app. You don't have to be tethered to specific gateways or portals — simply gain access to your network from any device.
---
Perform Routine (and Non-Routine) Maintenance
With branch deployments, a cloud-based management platform simplifies maintenance across the board. Even if you're using a comprehensive out-of-band solution, you might still be limited to performing routine tasks on-site. These can include installing patches, adjusting traffic settings, and making policy and configuration changes to keep your network optimized. And for non-routine tasks, such as troubleshooting outages or securing backdoor vulnerabilities, time-consuming work is needed at the physical location.
But with the cloud, you can work remotely to keep your infrastructure working properly. With a secure and isolated out-of-band connection, the cloud allows you to perform all your routine tasks off-site. You can reset passwords, update firmware, schedule maintenance intervals, and roll out configuration changes to locations no matter how isolated they are.
When you need to perform critical recovery and repair activities, you can also use the cloud. Troubleshoot remotely and deploy scripts for network health monitoring and self healing. With proper testing and preparation, the cloud allows you to streamline your maintenance operations for tasks large and small.
---
Discover How Nodegrid and ZPE Cloud Can Help
For out-of-band management of branch deployments, Nodegrid and ZPE Cloud deliver a secure, flexible solution. ZPE uses industry-leading protocols to connect your staff to remote locations. You can maintain branch networks with in-depth, SD-Branch visibility, and use session- and screen-sharing to collaborate in real time. ZPE Cloud supports zero touch provisioning and automation, so you can deploy and manage every branch with more efficiency. Read the complete tech brief to see how the cloud improves your network edge capabilities
Download the Tech Brief