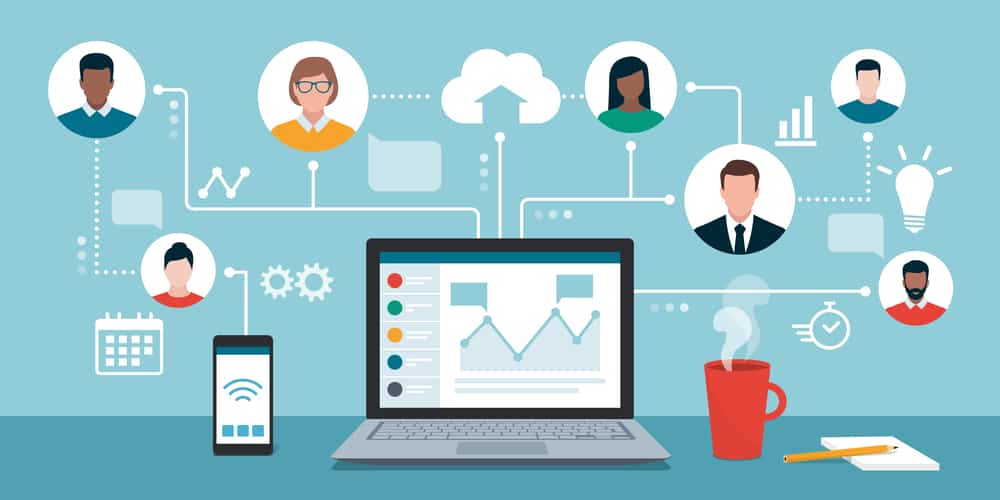 Branch network management involves many moving parts. For example, you may need to remotely deploy, orchestrate, and troubleshoot the branch network without on-site IT staff. In addition, you need a way to connect your branch locations to the enterprise network and efficiently route that traffic without affecting performance. You also must keep branch traffic, devices, and connections as secure as the rest of your enterprise network.
Your branch office connectivity solution should provide the innovative tools and technology your engineers and admins require to manage your branch networks effectively, even from hundreds or thousands of miles away.
What you should look for in a branch office connectivity solution
The most crucial components of a comprehensive branch office connectivity solution include:
Remote out-of-band management
One of the biggest challenges in branch networking is remote troubleshooting. If your WAN link to the branch office goes down, you need a way to diagnose and fix the issue without an expensive truck roll.
Remote out-of-band (OOB) management solves this problem by providing an alternative path to your critical branch infrastructure. OOB separates the management plane from your production network and makes it available via a dedicated connection—typically a cellular link. That's how OOB management gives you 24/7 remote access to troubleshoot, administer, and monitor your branch network infrastructure.
Learn more about why out-of-band remote access is critical for branch networking
Zero touch provisioning
Another branch networking challenge involves the initial deployment of infrastructure. Sending a networking team out to every new branch to install and configure everything by hand is both expensive and time-consuming. However, if you pre-stage new devices at your headquarters and then ship them out to the branch, someone may intercept the package and use those devices to breach your network.
Zero touch provisioning (ZTP) addresses this challenge by automating remote device configurations. A ZTP-enabled device just needs power, network access, and the IP address of a configuration repository. The device will then download and execute the necessary scripts without much (if any) human intervention. ZTP allows you to remotely and automatically deploy an entire branch in just minutes.
SD-WAN/SD-Branch
Using a traditional WAN (wide area network) to connect your branch offices to your enterprise network comes with a few frustrating limitations. For example, there's often no way to centrally manage branch router configurations and policies, which means engineers need to update each individual machine when there's a change.
Software-defined WAN, or SD-WAN, virtualizes your WAN architecture as software and decouples it from the underlying hardware. You can centrally manage and deploy that software from a cloud-based platform, allowing network admins to update configurations and policies quickly and efficiently.
However, SD-WAN typically only covers the larger network infrastructure, but doesn't extend into the individual branch LANs to give you control over the servers, switches, and other critical networking devices. SD-Branch solves this problem by consolidating SD-WAN, routing, firewalls, security, and LAN functions into a single solution. With SD-Branch, you get cloud-based visibility and control over your branch LANs and WANs from one centralized management platform.
Security
To protect your business from a breach, you must ensure that your branch office connectivity solution allows you to use the same security methodologies, policies, and controls as your enterprise network. For example, your branch gateway router should support zero trust security, which follows the principle of "never trust; always verify" when giving access to sensitive data, applications, and services.
Branch network traffic also needs to route through a firewall, which means—in traditional WAN—backhauling traffic through your central hub or datacenter, even if that traffic is ultimately destined for the cloud. This creates bottlenecks and delays for your entire enterprise network.
You can solve this problem with SASE, or Secure Access Service Edge. SASE uses SD-WAN technology to redirect remote, cloud-destined traffic through a cloud-based firewall, also known as Firewall as a Service (FWaaS).
SASE solutions also include other cloud-based security technologies like Cloud Access Security Brokers (CASB) and Zero Trust Network Access (ZTNA) to ensure maximum branch network security without impacting performance.
Automation
Branches add complexity to your network, as we've illustrated in the previous sections. You need to deploy, monitor, troubleshoot, and optimize both the WAN link and the internal branch LAN while keeping everything secure. There are a lot of tedious and repeatable tasks involved in branch network management, which is why automation is a crucial component of next-generation branch office connectivity solutions.
Automation is also foundational to the NetDevOps methodology, which seeks to combine your networking, development, and IT operations into one streamlined and collaborative unit. Network automation for NetDevOps focuses on abstracting network and infrastructure configurations as software scripts that you can repeatedly deploy to many different devices. NetDevOps automation increases the efficiency of your branch network management.
Your branch office connectivity solution should contain remote out-of-band access, zero touch provisioning, SD-WAN/SD-Branch networking, security, and automation. However, to get all of these features, you often have to combine many different boxes from several vendors, creating operational complexity and hampering orchestration efforts. The best solution for branch networks combines all these capabilities into a single platform, like Nodegrid.
Why choose Nodegrid as your branch office connectivity solution
The Nodegrid Hive SRTM is a 5-in-1 branch gateway that delivers out-of-band, SD-WAN, security, NetDevOps automation, and compute all in one compact, ZTP-enabled device. The Hive SR consolidates your branch network infrastructure by eliminating the need for multiple branch office connectivity solutions.
Nodegrid Hive SRTM vendor-neutral architecture supports easy integrations with network automation and orchestration tools including Docker, RedHat Ansible, and Puppet so you can take advantage of NetDevOps efficiency. Plus, you can use ZPE Cloud management to orchestrate, administer, and troubleshoot your branch network from anywhere in the world.