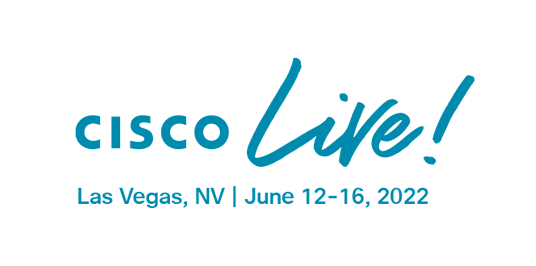 Las Vegas, NV  Jun 14, 2022 — ZPE Systems, the leading provider of out-of-band management to global tech giants and enterprise business, unveiled its platform for ~100% network uptime and cybersecurity at Cisco Live 2022. As enterprises now require a holistic approach to achieving reliable and secure networks, out-of-band is being recognized as a critical component in automation and security. ZPE's proven Generation 3 out-of-band automation and Cybersecurity as a Platform (CaaP) are helping organizations achieve near 100% reliability and holistic security.
IT teams normally struggle to meet these demands, because current automation solutions have three major limitations:
Limited scope of capability (i.e. can't replace remote hands for tasks such as reloading switch firmware from USB-connected devices)
Automation performed in-band, which leads to anxiety of making unrecoverable mistakes
Lack openness and extensibility for performing Day 0 and ongoing maintenance
Achieving holistic cybersecurity is also a requirement of modern networks, but is stifled by similar interoperability issues; the market is saturated with too many security products from too many vendors. Enterprises need to deploy these multi-vendor solutions, but doing so creates security and operation gaps, vendor lock in, and a lack of flexibility.
ZPE's out-of-band automation and Cybersecurity as a Platform solve these challenges. With the new release of Nodegrid OS version 5.6, available for upgrade to all Nodegrid serial consoles and services routers, enterprises can build a truly multi-vendor ecosystem of best-of-breed solutions with cloud management. These include automating the Day 0 installation, licensing, and ongoing operation of security solutions from prevalidated providers such as:
Ansible, Gluware, Stackstorm automation
On-ramp to Cisco SIG/Umbrella/CDFW
Fortinet firewall
Palo Alto Networks' PANOS firewall
ThousandEyes agents
And many others
Working alongside 6 of the top 10 global tech companies, ZPE Systems has developed a proven automation blueprint. This blueprint includes the simple out-of-band and in-band infrastructure elements that can run directly on Nodegrid, and can be orchestrated to meet business requirements. This includes automating configuration change management, network monitoring, and attack responses, enabling enterprises to effectively prevent downtime and ensure cohesive, multi-vendor cyber protection. The blueprint also features an 'undo' button that allows teams to revert to their last safe configuration, which eliminates the anxiety associated with automation.
Koroush Saraf, VP of Product & Marketing at ZPE Systems (former VP of Products at Fortinet and Palo Alto Networks) states, "There are great products from Fortinet, Palo Alto, and thousands of other vendors, some of which we saw recently at RSA Conference. But enterprise cybersecurity is a team sport and can't be solved by just one of them alone."
With the delivery of services and products requiring many vendors — for SD-WAN, firewalls, network experience monitoring, event response — enterprises are at increased risk of error and attack.
"Putting so many different solutions together inevitably causes complex operations and leads to security gaps, especially in today's hybrid infrastructures and emerging, hard-to-access edge compute locations," Koroush continues. "Enterprises need a platform that just brings it all together into one ecosystem, with the ability to host SD-WAN, NGFWs, Pen tests, agents, and intelligent edge compute workloads. Nodegrid innovations solve this problem with out-of-band orchestration to achieve the Zero Pain Ecosystem of multi-vendor products."
Nodegrid's open automation and cybersecurity reduce the impact of configuration changes and decrease attack response times. Nodegrid also supports 5G for out-of-band and in-band networks. This provides redundancy and the flexibility to deploy at remote locations, but also serves as a path for improving operational performance and costs, increasing speeds, and applying intelligent, low-latency automation to routine tasks.
We showed this out-of-band automation blueprint at Cisco Live, and we're optimizing it for release to the general public. To get your copy, click the button below and add your name to the list: