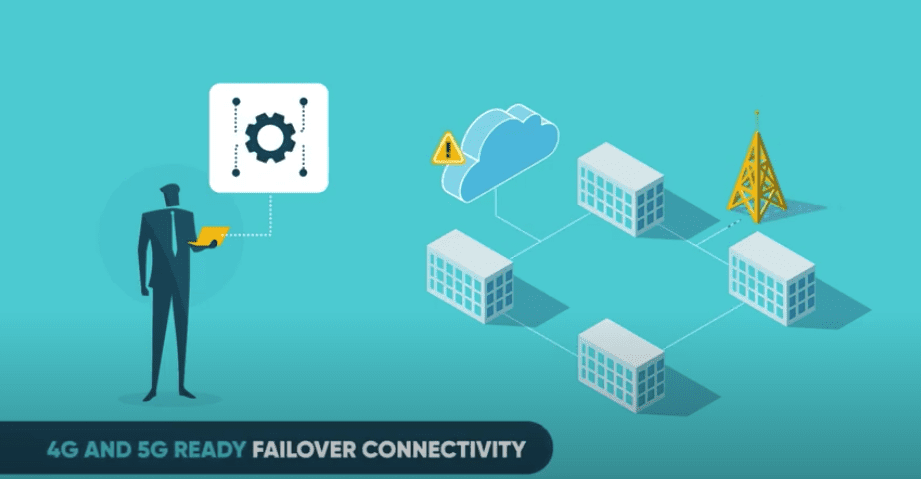 It's 3AM and you've just been woken up by the sound of your phone ringing. As you struggle to shake off the drowsiness, you start to feel that all too familiar wave of stress wash over you. A critical system at one of your remote branch locations is down. There's also no network connectivity so your team is unable to remote in and troubleshoot the issue. To top that off, this site has no on-site team and the closest engineer is two hours away. 
We've all been there at one time or another, but with today's modern technology do we really need to keep putting ourselves and our teams in this position? With the variety of out of band (OOB) management solutions available, local support for every remote office or branch location is a thing of the past. Engineers can connect to most equipment from anywhere around the world to diagnose and correct issues. This allows for true 24/7 access and support which drastically reduces costs and downtime. With the proper OOB solution, most issues can be corrected in minutes rather than hours. However, this can all be for naught if the local connection goes down and there's no way to connect.
---
Not All OOB Solutions Are Created Equal 
When choosing the best solution for your business, you want to make sure that every scenario is accounted for. Cellular failover built into your OOB solution can eliminate the possibility of full lockout due to a network outage or configuration error. When properly deployed, a cellular connection leverages the power of local providers to allow for an always-up pathway to every device on your network. Systems administrators and engineers can use this backup connection to access your devices from anywhere regardless of the status of the local network, thus saving your business time and money.
ZPE Systems' Nodegrid Family of Open Infrastructure Management™ Solutions address the critical needs of networking, in-band and out-of-band IT infrastructure. With flexible network interface options including dual cellular fail-over with dual SIM, a modern and secure Nodegrid OS, OOB management, cloud orchestration and add-on virtualized applications for SASE and SD-BRANCH, Nodegrid has it all. 
With ZPE Cloud™, you no longer need to get bogged down by provisioning or on-site support. Configure, deploy, & manage all your appliances from our secure cloud platform.
Thanks to dual cellular failover that supports all major carriers, you get strong backup when your network goes down. 4G/LTE connectivity means more reliability and uptime for your network and less stress for you and your team. 
---
Leveraging Cellular Connectivity for New Deployments
Take your deployment to the next level by leveraging Nodegrid's built-in 4G/LTE cellular connectivity and Zero Touch Provisioning (ZTP). Deploy from anywhere via ZPE Cloud, even without having local connectivity configured. With Nodegrid, you can eliminate worry and reduce security concerns by shipping bare-metal devices that do not contain any sensitive data. Once your devices arrive, are racked and connected, simply use ZPE Cloud to download and run all of your automated scripts. Provisioning is automatic, consistent, and error free which save you time and money. 
Vendor Neutral
Nodegrid is also vendor neutral which allows you to add management capabilities to all your devices without the need to learn vendor-specific tools. All commands are normalized and available on one console.
Ready to Learn More?
Take a deeper dive into celluar failover with this free ebook: Your Complete Guide to Cellular Failover.
For more information on ZPE's full product line, please visit our products page.Have a specific question or want to experience a live demonstration for yourself? Reach out to us via our Contact page. We're here for you!