Secure Access Service Edge transforms edge networking. See how ZPE Systems — a leading innovator in network infrastructure management — introduces even more capabilities to this cloud-based solution.
What is Secure Access Service Edge?
Secure Access Service Edge, or SASE ('sassy'), is a new concept that's disrupting traditional edge networking. SASE combines networking and security services in the cloud, to deliver both wherever you need them. This means bringing safe access to every edge of your network, whether it's to your most remote branch locations, or to on-the-go users traveling across the globe.
---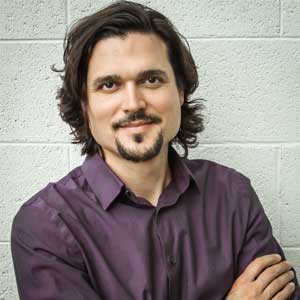 "SASE provides flexible, on-demand edge networking that keeps users protected no matter where they are…"
– Jordan Baker, Sr. Technology Writer + IT Nerd
---
The Problem
Organizations are more distributed than ever, forcing you to backhaul traffic through your data center and main enterprise firewall. This leaves you dealing with several crippling issues, like:
Slowed speeds due to bottlenecking

Frequent delays from service-chaining latencies

Balancing connectivity vs security, especially at remote sites

Cumbersome scaling that requires loads of time & resources
The Solution
With SASE, you get a cloud-based solution that delivers safe and reliable access as close to users as possible. SASE combines network services such as SD-WAN, bandwidth aggregation, and NaaS with security solutions like FWaaS, Cloud SWG, and VPN. It delivers all these via an identity-driven, cloud-based model and allows users to connect from anywhere, while your main network can regain smooth operation. In short, SASE untethers your network edge so users can connect wherever they go:
Eliminate bottlenecking with agile security

Get fast service using tightly-coupled virtualized functions

Deliver reliable & secure access anywhere, thanks to the cloud

Scale on demand using built-in automation support
Why Use SASE?
Traditionally, scaling involves deploying complex stacks of networking and security solutions. Every device in your stack requires careful provisioning, which drags down a lot of your resources and complicates your ability to bring new locations online. But with SASE, you can deploy fewer devices thanks to a converged, cloud-based stack. Because your critical functions are no longer served by individual devices, you get the flexibility to scale on demand.
To manage your network, SASE simplifies your job because it is a converged software stack in the cloud. You don't need to deal with cumbersome, on-site management or a mishmash of loosely-coupled point solutions. Your IT staff can manage your network remotely because access is no longer bound to certain locations. Your SASE platform connects your network resources and allows you to access them all from one place.
ZPE Systems Gives You Even More Flexibility
ZPE Systems' Nodegrid family of hardware and software provide you with an innovative SASE network management platform.
Nodegrid features consolidated, all-in-one devices that reduce your stack and your hardware footprint. The patented x86 64-bit architecture lets you host virtualized applications as well. Instead of having to juggle third-party hosting solutions, you can deploy network functions directly on Nodegrid appliances.
Nodegrid is also vendor neutral, giving you the freedom to tailor your solutions to your needs. You don't have to compromise based on a specific vendor's offerings. Instead, choose the combination of SD-WAN, firewall, cybersecurity, and other applications that suit you, no matter which vendors they're from. The built-in Nodegrid software gives you an additional layer of convenience, providing a single interface that normalizes control of all your solutions. You can perform updates, maintenance, and other tasks across your network, all using one intuitive tool.
To top it off, ZPE's Nodegrid devices support automation using popular tools such as Ansible, Python, JSON, Bash, and others. You can streamline scaling, and even set up zero touch provisioning to automate every deployment. Nodegrid appliances are also modular so you can adapt more easily to your business' changing needs. Remote out-of-band management capabilities enhance your visibility and control, while dual-cellular failover keeps you more resistant to outages and helps you maintain business continuity.
Article originally featured in CIO Review