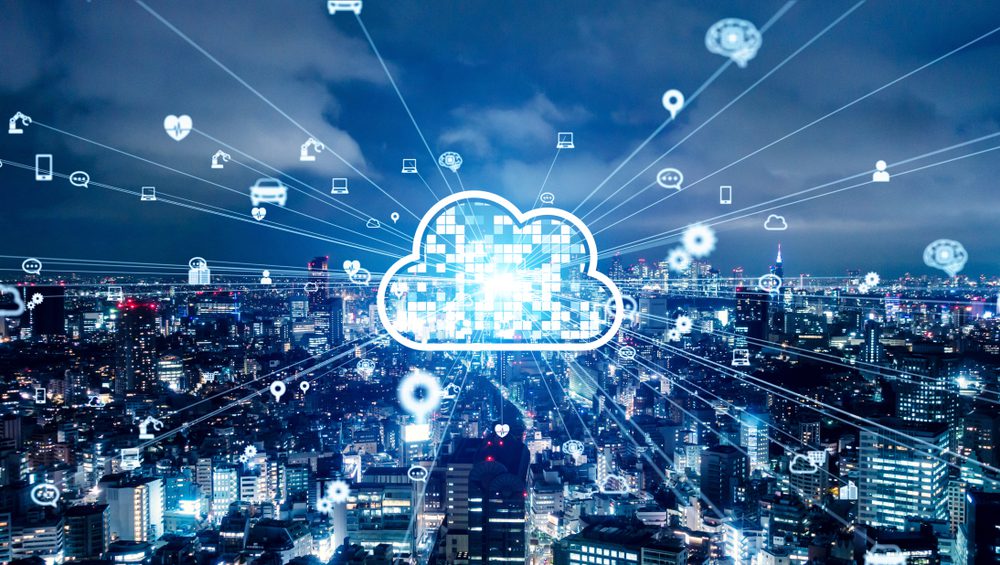 One of the most prominent edge computing challenges any organization may face is deploying and managing their critical remote edge infrastructure. For instance, the lack of network edge orchestration can lead your organization to have gaps in the automation pipeline, which means more manual work.
In addition, you may end up managing and securing many different boxes from many vendors, increasing your operational complexity, risk of human error, and attack surfaces. Conversely, if you stick with one vendor's ecosystem, that could hamper your automation and orchestration efforts. Overcoming these challenges requires a simplified and unified network edge orchestration platform.
Solving the challenge of deploying and managing critical remote edge infrastructure
Automation and orchestration are key to the NetDevOps transformation process, and that should include both your on-premises infrastructure and your edge network. Ideally, your network orchestration platform will extend to your entire enterprise network, including remote branches, data centers, and clouds. One way a network edge orchestration solution addresses the challenge of deploying and managing critical edge infrastructure is by automating many configuration and management tasks. This helps reduce human error and speed up deployments.
However, your remote edge infrastructure may consist of many different appliances from many different vendors. With a highly complex remote infrastructure, your attack surfaces increase and your automation capabilities decrease. But, replacing your edge infrastructure with vendor-homogenous devices is costly, plus you'll be locked into a single ecosystem, orchestration solution, and feature roadmap that may not align with your business goals. That's why you should look for a network edge orchestration platform that uses an open architecture for complete vendor-neutral control and automation.
Some other critical components of an ideal network edge orchestration solution include:
Monitoring and environmental sensors to warn you of issues with your remote infrastructure
Out-of-band (OOB) management to remotely manage your infrastructure
A solution that replaces many branch appliances with a single box and aloud dashboard for 360-degree management
Luckily, there's a way to get all this functionality and more in a single platform with ZPE Systems.
How ZPE simplifies network edge orchestration with a single platform
ZPE Systems simplifies network edge orchestration by consolidating your infrastructure devices and management into a complete and unified solution. ZPE's Linux-based Nodegrid OS helps you avoid vendor lock-in and allows you to have orchestration freedom, while the ZPE Cloud is the vehicle that accommodates it. You can orchestrate across devices and environments, and use ZPE Cloud to store scripts and gain access to your orchestration chain.
ZPE Cloud
ZPE Cloud gives you complete control over your edge infrastructure from anywhere in the world via a single web-based application. With ZPE Cloud, you can run the configuration, access, and management of your distributed IT environments without needing to deploy technicians on-site. Plus, if you need additional functionality, you can add ZPE Cloud Apps, which include:
Nodegrid Data Lake. Nodegrid Data Lake gives you visibility into a valuable machine, application, and user experience data. You can then analyze and visualize this data and put it to work for your enterprise, giving you opportunities to optimize processes and detect early warning signs of issues or attacks.
SD-WAN. ZPE Cloud's SD-WAN app gives you powerful edge network functionality, including:
Automatic VPN creation to provide secure tunnels to your hub, SSE (Security Service Edge), or SASE (Secure Access Service Edge) provider
Automatic link quality detection for visibility into connections
Automatic path switching to optimize traffic flows and network performance
Palo Alto Prisma Access. ZPE Cloud's Palo Alto Prisma Access app allows you to manage your Prisma Access solutions via ZPE Cloud, further consolidating your network edge orchestration. This empowers you to protect your edge users with Secure Access Service Edge (SASE), eliminating the need to backhaul that traffic and affect the performance of your enterprise network.
Learn more about these network edge orchestration features and the other ZPE Cloud Apps.
Nodegrid Services Routers (NSR)
The Nodegrid family of services routers, or NSR, gives you robust routing and switching capabilities out of the box while also providing you with a single, vendor-neutral point of access to all your critical edge infrastructure. NSRs support OOB management, guest OS and network functions virtualization (NFV), and Docker/Kubernetes.
Nodegrid Hive SR. The Nodegrid Hive SR is ZPE's newest and most innovative network edge router. The Hive SR is a fully-integrated, 5-in-1 branch gateway with an open architecture for true vendor neutrality. You get SD-WAN, security, compute, NetDevOps, and OOB in one box, making it easier to consolidate and simplify your network edge.
Learn more about the exciting new Nodegrid Hive SR, or check out ZPE's other edge router models:
Nodegrid Bold SR: a fully-loaded WiFi, and cellular branch services router
Nodegrid Gate SR: a small but powerful edge router with PoE, and support for legacy systems
Nodegrid Net SR: a highly modular network edge services router for a completely customized deployment
Environmental Monitoring
ZPE's environmental monitoring sensors monitor for airflow, smoke, unsecured cabinet doors, and more. These sensors integrate seamlessly with the Nodegrid ecosystem of hardware, VMs, and cloud management, giving you a complete virtual presence in your remote data centers without needing to be there physically.
Zero Touch Provisioning
Zero touch provisioning (ZTP) uses automatic provisioning to configure edge networking devices without human intervention. Without ZTP, you have two options for configuring remote edge appliances:
You configure and stage the appliances at HQ and ship them to your remote data centers. This creates a huge security risk—what if your package is intercepted or delivered to the wrong address? A malicious actor could potentially spin up your device and access your critical remote infrastructure.
Your engineers travel to the remote data center to stand up your new equipment, or you pay for managed services from on-site data center technicians. In either case, your network edge deployments are expensive and time-consuming.
ZPE Systems provides true zero touch provisioning to streamline critical remote infrastructure deployments. As soon as a Nodegrid device comes online, it uses DHCP to connect to a TFTP server and download and install the necessary configuration files. That means you can remotely deploy an entire branch without ever leaving your office.
Zero Trust Security Framework Foundation
Security experts, including analysts at Gartner, recommend that enterprises move toward the zero trust security model. ZPE provides the framework with which to build a Zero Trust Network Access (ZTNA) infrastructure so you can secure and harden your entire edge architecture from the bottom up. The Zero Trust Security Framework Foundation ensures that hackers can't take advantage of your network edge orchestration and automation by integrating with ZTNA authentication platforms like Okta that provide single sign-on (SSO), multi-factor authentication (MFA), and other zero trust identity and access management (IAM) functionality.
Combining ZPE Cloud with Cloud Apps, Nodegrid Services Routers, environmental monitoring sensors, zero touch provisioning, and zero trust network access will give you a complete network edge orchestration solution.
Simplify your network edge orchestration and more with ZPE Systems
No matter how uniquely challenging your network edge architecture may be, ZPE's network edge platform can help. For example, you can deploy Nodegrid NSRs with ZTP and OOB to an oil rig with only LTE and satellite internet access, which will then give you complete control over an infrastructure that's entirely offshore. Or, you can use our consolidated solutions to create a branch-in-a-box from scratch with SD-WAN, edge compute, SASE on-ramp and ship it anywhere in the world.
ZPE Systems' vendor-neutral, single-platform network edge orchestration solutions are highly customizable to fit every use case.
Learn more about simplifying your network edge orchestration with a single platform.
Contact ZPE Systems today or request a free demo.