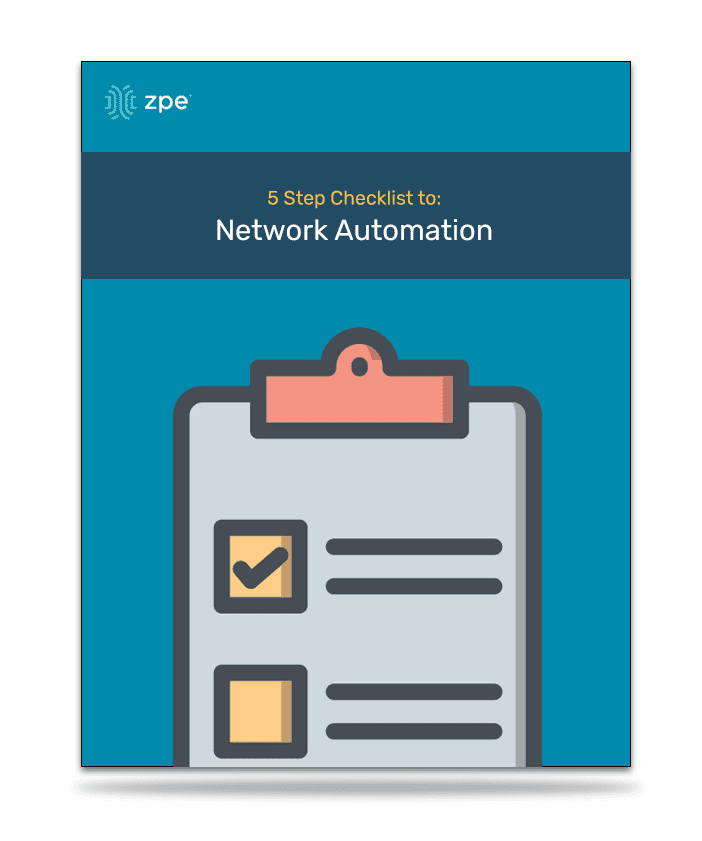 Ready to automate, but not sure where to start?
Let ZPE Systems guide you to autonomous networking
Read our checklist, 5 Steps to Network Automation
Automating your network tasks can be challenging. But our experts put together this helpful checklist to show you how. You get a step-by-step guide that walks you through it, from identifying critical tasks to standardizing and implementing automated jobs.
[gravityform id =12 title=false description=false ajax=true]
Implement network automation to:
Save resources from expensive, time-consuming manual tasks
Boost uptime, prevent mistakes, & eliminate inconsistencies
Streamline lifecycle maintenance for smooth business networking
With our checklist, you're on your way to autonomous networking that saves you time & resources.