Take Your Legacy OOBI and OOBM Solutions to New Heights – Simply, Quickly, and Cost Effectively
Are you ready to bridge the management gap between legacy, current, and future IT infrastructures?
If so, Nodegrid Open Infrastructure Management™ makes it easy.
Upgrade that access and control method you have currently deployed. It's showing its age…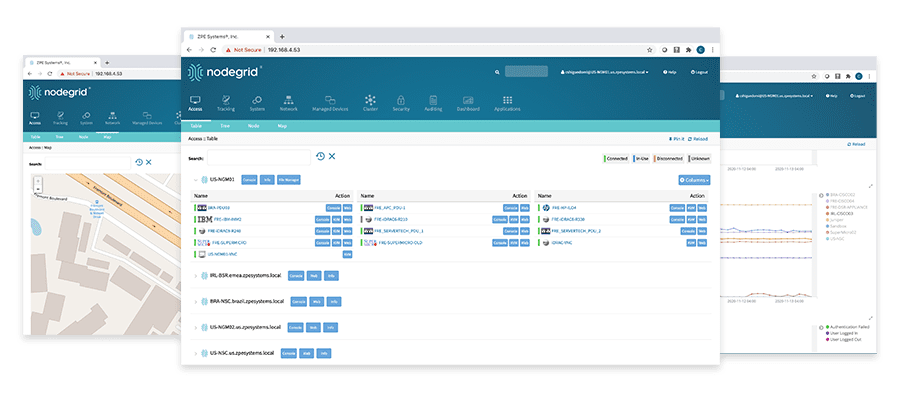 Nodegrid Open Infrastructure Management™ can be deployed and configured right on top of your existing Out-of-Band Infrastructure (OOBI) methodology. Whether you have purpose built serial console appliances and KVM/IP switches of yesterday, or more "current" appliances for the service processors of today – Nodegrid deploys on top of it all. Nodegrid brings forth an unmatched, easy to use access and control experience like no other solution out there.
Don't Have an OOB Management Solution? Or, Want to Replace an Existing One?
No problem. Nodegrid Open Infrastructure Management's combination of hardware and software organizes, consolidates, and greatly simplifies how you access and control your IT infrastructure. Nodegrid is completely vendor neutral and provides a common UI and normalized command set to allow interaction with just about ANY device you find on your network, and need to manage.
See For Yourself
Learn more about Nodegrid here, or if you'd prefer to speak to a ZPE representative, we'd be more than willing to help.
Schedule a short 30-minute demonstration and see how easy it is to breathe new life into your existing OOBI and OOBM practices.