Intel® CPUs power many of the computers we use today. These include everything from personal desktops and laptops, to high performance computing clusters that aggregate power to solve major global issues. So when choosing a suitable processor to build into our Nodegrid Serial Console, Intel was the obvious choice. In this post, we'll go over 7 reasons why we put Intel CPUs in the NSC.
But before we get into the details, let's review some basics.
Besides Intel CPUs, What Else is Available?
There are mainly two types of CPUs, or processors, available today: x86 (such as Intel's offerings) and ARM. Though they serve a variety of purposes and can have some overlapping applications, x86 processors are typically deployed when speed & power are main concerns. Meanwhile, ARM processors are used in implementations geared toward minimizing power consumption and maximizing battery life.
The way these types of processors work is based on their underlying instruction set. x86 CPUs take advantage of the Complex Instruction Set Computer (CISC), which is able to process complex instructions that are crammed into a single line. ARM-based CPUs, on the other hand, use the Reduced Instruction Set Computer (RISC), which processes simple instructions over a span of multiple lines.
As for the advantages, x86 processors are able to perform more tasks rapidly, while ARM processors are able to consume less power and maximize energy efficiency. The main drawbacks include more power consumption for the x86 CPU, and slower speeds for the ARM CPU.
This is why purpose-built appliances, such as modems & routers, typically employ an ARM-based processor, while highly demanding devices such as desktops & servers use an x86 CPU.
In a nutshell, this is why we chose the multi-core Intel CPU for the Nodegrid Serial Console. But here's a more detailed breakdown of the reasons for our choice.
Performance is Key
The Nodegrid Serial Console is designed to maximize speed and capabilities. Using x86 Intel CPUs, we created the world's fastest 1U serial console that doesn't compromise on performance. This processor allows for more simultaneous operations, more users, and more input/output than ARM-based CPUs. In terms of real-world benefits, this blazing fast processor means quicker CPU cycles that help customers complete more tasks, reduce MTTR, and increase their ROI.
Commonality Helps Users and Developers
Many existing servers use x86-based CPUs. Naturally, we wanted Nodegrid to integrate seamlessly for both users and developers. The Intel-based processor promises a common platform that these users are already accustomed to. They don't have to worry about application incompatibilities or slowdowns, nor do they have to spend time learning new systems. The x86 CPU provides a management and maintenance experience that users are familiar with, so they can maintain OS & application availability.
Customization Through a Common Dev Environment
Our Intel-based devices are a perfect platform to deploy custom solutions. The x86 CPU allows developers to benefit from a variety of readily-downloadable SDKs and environments. The Nodegrid Serial Console's SDK comes with Yocto, which means customers always have the latest updates, packages, and DIY customization capabilities. No more waiting for third-party fixes or workarounds, because customers can create solutions that meet their unique requirements.
Docker
Because the x86 platform is capable of robust performance, Nodegrid allows users to leverage Docker containers and deploy virtualized solutions. With regards to Docker, the Nodegrid Serial Console is optimizable right out of the box so customers can get the most functionality out of a single device.
Availability of Security
When it comes to open networking, the Intel CPU is the industry standard, which means customers get security patches as soon as they're available. They don't have to be left vulnerable waiting for third-party kernel patches from other chip makers. With an x86-based device, customers remain safe with up-to-date security, and in some cases can even apply patches before official updates are available.
Peripheral Support Via Multiple Interfaces
Part of designing a more powerful serial console was having the ability to support a variety of peripherals. The Nodegrid Serial Console features USB 3.0 and USB 2.0 ports, allowing customers to connect an array of add-on devices. They're no longer limited by a single-purpose appliance that comes with minimal additional ports. With the NSC, customers can extend the box's functionality by adding cellular, Wi-Fi, storage, and other peripherals.
Greater Storage
With power and speed at the core of the Nodegrid Serial Console, we needed to incorporate enough drive space. We built the NSC with 32GB of storage, along with 4GB of RAM. Not only can it store plenty of data, but it also has a healthy amount of memory to accommodate running more apps and functions. And if 32GB isn't enough, customers can connect external drives via USB for even more local storage capacity.
This list is made up of 7 compelling reasons why we chose x86 Intel CPUs for our devices. However, there's an 8th reason that we love to share…
Cost Savings That We Pass to Customers
By choosing the readily-available x86 CPU, we pass powerful processing along with cost savings to customers every day. Because we think having the world's best serial console shouldn't be prohibitively expensive.
ZPE Systems is an Intel Network Builders Winners' Circle Partner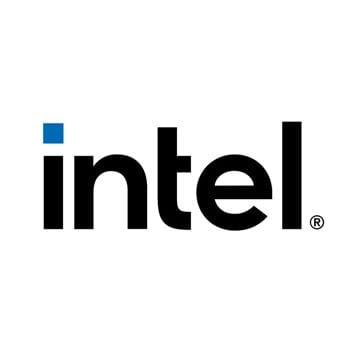 Driving digital innovations and network transformation are visions we closely share with Intel. That's why ZPE Systems has been recognized as a Winners' Circle Member and Solution Plus Partner. Together, we offer go-to-market solutions that cultivate customer success and enrich our partner ecosystem with innovative networking technologies.
We partner with Intel to transform networking. See how we do the same with our other partners by visiting our Strategic Alliances page.