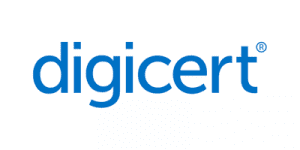 Critical network infrastructure drives business. Like a system of roadways, it determines how efficiently communications move to and from your organization. This affects everything such as the speed of customer banking transactions, to the reliable access IT support teams have to maintaining enterprise resources.
The problem is, complexity can easily bog down your critical network infrastructure. When this happens, user experiences can lag at ATMs and checkout lines, and IT teams can be cut off from providing off-site support. When you're a company such as DigiCert, who serves nearly 90% of Fortune 500 companies, slowdowns and failures simply aren't an option.
In this post, we'll discuss some of the challenges of critical network infrastructure, and show you why DigiCert chose Nodegrid to streamline operations.
Critical network infrastructure challenges
One of the overarching challenges to critical network infrastructure is the volume of complexity. When you have several data center locations and many branch sites distributed globally, even a little bit of complexity can scale out of control. So what contributes to this? Having so many devices and solutions.
For DigiCert, every location required a large stack of essential devices. These included servers, switches, routers, out-of-band hardware, and cellular failover boxes. Managing these proved slow, as each came from a different vendor and had its own management protocols and interface. When support tickets came in, backlogs mounted as teams struggled with Mean Time To Innocence (MTTI) and root cause analyses. Licensing, updating, and maintaining their most important systems was a major time sink at the data center and branch. In short, DigiCert's critical network infrastructure was demanding too much time and too many resources to be sustainable.
This inflated infrastructure also brought more points of failure, which were difficult to pinpoint and resolve. DigiCert lacked a centralized management solution, so they had to devote more effort to troubleshooting whether the current issue lied within a bad server configuration, an overheating device, or a faulty router.
The company also lacked peace of mind regarding remote out-of-band management access. Occasionally, support teams would be unable to troubleshoot and resolve problems remotely. This typically resulted in on-site visits to the data center, where the only solution would be to gain direct console port access to specific devices. This only added to their IT burden and grew the complexity of their operations.
How Nodegrid radically improved DigiCert's critical network infrastructure
Eliminating critical network infrastructure complexity can seem like a daunting bridge to cross. Consolidating your physical infrastructure can be an enormous task all by itself, much less implementing centralized management and reliable out-of-band.
But for DigiCert, ZPE Systems' Nodegrid and ZPE Cloud made it simple to achieve all this — while helping the company maintain an impenetrable security posture. They were able to deploy multiple services on a single Nodegrid device, which reduced their hardware footprint by a 4-to-1 ratio. They hosted their Palo Alto security solutions directly on the Nodegrid appliance, and set up 4G/LTE for connection redundancy. In total, they achieved a redundant configuration by using two Nodegrid devices at each location, instead of the 6-8 that they previously required.
To learn more about this implementation, download the full case study. You'll explore the all-in-one Nodegrid solution that exceeded DigiCert's requirements, slashed their workload 50%, and helped them achieve near 100% network uptime.