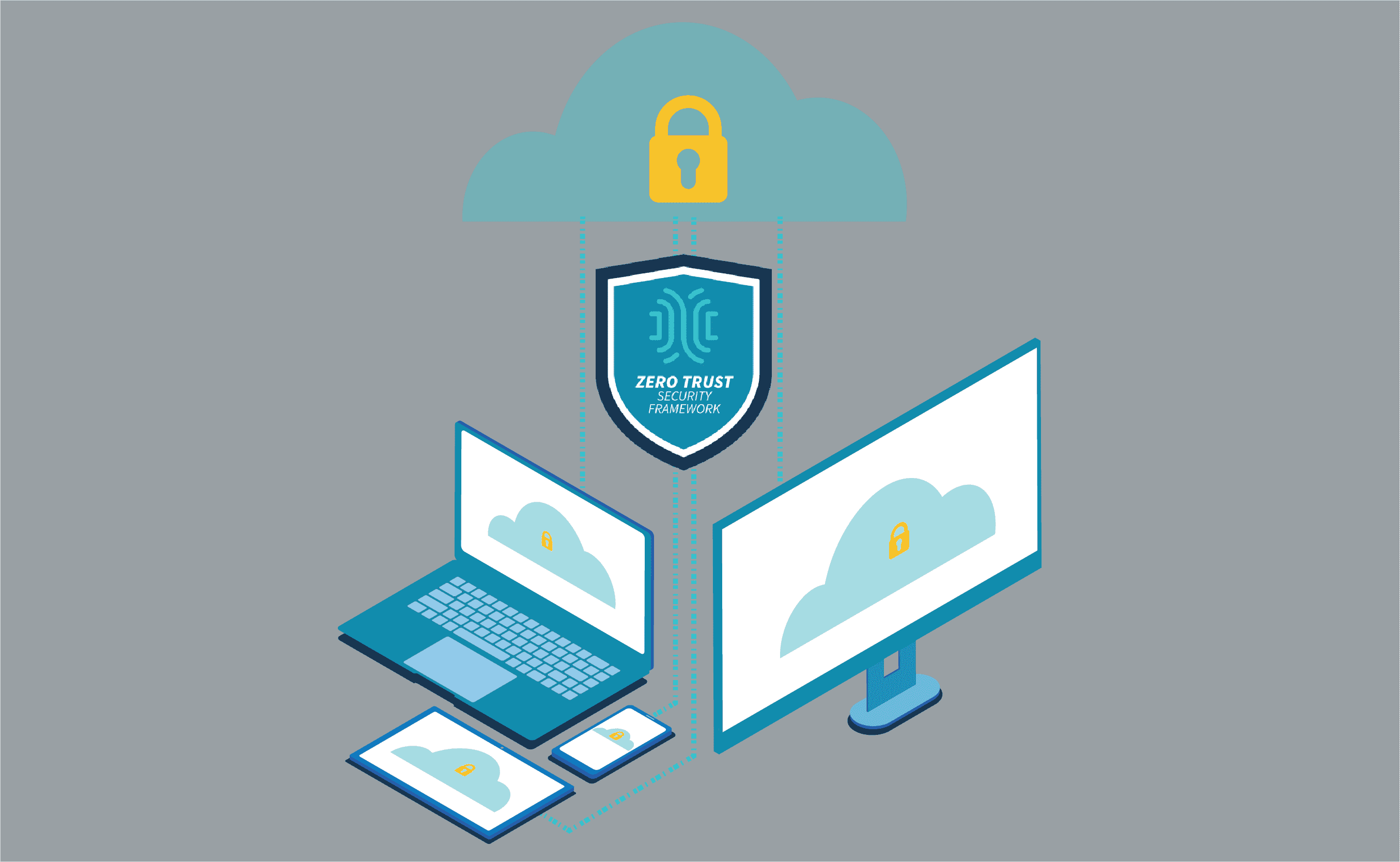 Zero Trust Security protects your enterprise inside and out. By safeguarding connections with approaches like traffic segmentation and multi-factor authentication, you can ensure total network security. But implementing and maintaining a zero trust posture poses unique challenges that you must be ready to address.
In this post, we'll cover five challenges of zero trust security and how to help your enterprise stay protected.
But first, here's a recap about zero trust security.
Zero Trust Security: What is it, and why use it?
Zero trust security is a relatively new approach to protecting enterprise networks and data. Traditional methods follow a castle-and-moat structure, in which the enterprise is the castle and network security is the moat. When a user or device is granted access to the enterprise network (the castle), it is considered trusted and allowed past security (the moat). The problem with this is that it assumes everything that has access to the castle can be trusted, and also that threats only come from the outside.
It's no secret that attacks are constantly evolving and can come from within an organization. Zero trust security was conceptualized to address vulnerabilities no matter where they may come from. It takes an 'always verify, never trust' approach to network security. This means that every user and device is always verified, regardless of whether they've had previously been granted access.
Because business is becoming more distributed, organizations are moving away from the castle-and-moat approach. Zero trust security is a potent and thorough security solution that addresses the need for total protection of global networks. For more about its advantages, read our other post about zero trust security.
Now let's take a look at some major challenges that come with implementing this approach.
5 Challenges of Zero Trust Security
Zero Trust Security is not a turnkey solution
Implementing zero trust security does not mean deploying a single technology or solution. Instead, it's a reimagining of your enterprise's approach to network security. In order to achieve a zero trust environment, you need to take a holistic approach and start from the ground up. The biggest obstacle here is that you can be left with hidden gaps in your protection — especially if you're replacing legacy security solutions.
It would be great if locking down your network was as simple as flipping a Zero Trust Security switch. But the reality is, you need to usher in a new security model. This means identifying users & devices, deploying monitoring tools, setting up access controls, and more. On top of this, you need secure hardware & software that keep your deployment and management efforts secure.
To overcome this obstacle, implement zero trust gradually. This helps you identify key areas that need immediate attention, and also helps you prevent gaps from going unnoticed or becoming significant vulnerabilities. This makes it easier to see and address issues as they arise, especially if you're rolling back legacy solutions.
Zero Trust Security requires ongoing management
Some security solutions can be configured and deployed, and then left unmanaged for long periods of time. But because zero trust security is an approach (a mindset, if you will), it requires ongoing management to ensure ongoing protection.
Though it does provide hardened security across your distributed networks, zero trust security is not a 'set it and forget it' approach. Your business is constantly changing inside and out, whether it's employees gaining different responsibilities, or adding new sites, staff, and customer accounts. Your network security requires ongoing administration to ensure that all of these activities are kept safe.
Imagine you recently adopted a zero trust model, but your newest deployment includes hardware with outdated & vulnerable firmware onboard. Or, one of your customers suffered a data breach and you suddenly need to protect their accounts from hackers. With zero trust, you need to make sure your devices are properly patched & secure, and you need to have monitoring tools in place to catch malicious activities.
To help with this challenge, it's beneficial to implement routine maintenance tasks & checkups into your processes. This is where automation tools can come in handy to consistently check for firmware upgrades, or assist with security configuration changes. You can also use monitoring tools, alerts, and notifications to help you stay ahead of attacks.
Zero Trust Security can impact staff performance
Another challenge of zero trust security is the potential for losing productivity. In a way, this obstacle arises alongside the challenge of requiring ongoing management.
As you implement your zero trust posture and continue to manage it, you may unknowingly create issues with security settings. Imagine you adjust your firewall incorrectly or enter a typo into the CLI, which then inadvertently locks out an entire department of employees. Solving this problem may involve a quick fix, or it could take days. Meanwhile, your workers get set back and can't perform optimally.
The best way to overcome this is, again, by gradually implementing your zero trust posture and routinely managing your solutions. As you make the transition away from your legacy systems, you can address setbacks like these as they come to you. You won't have to deal with an array of issues all at once, and you can instead pinpoint specific areas that cause disruptions.
Zero Trust Security calls for secure hardware
Many purpose-built appliances come with some form of built-in safeguards. However, part of implementing a zero trust security framework involves securing your hardware. This means patching and updating your existing boxes, or deploying new devices altogether. Remember that if you don't lock down your assets, including the physical appliances that make up your infrastructure, you remain open to attack.
When you deploy your hardware, there's always a chance that it might get lost or stolen during shipment. Once it gets installed and set up, attacks could also come from on site, via additional hardware/software integrations, or over your network. The bottom line: you need devices that are secure inside & out.
Combat these vulnerabilities by choosing hardware with trusted CPUs, like those from Intel®, which make it easy to maintain system integrity. This means features like secure boot, signed OS, and trusted platform module that protect you at the lowest levels. Also, look out for features like GPS tracking and geofencing. These help you keep an eye on your devices during shipment, and allow only you to boot & provision once safely under your control.
Zero Trust Security requires flexible software
With security solutions spread across your networks, you run into challenges trying to manage it all. Every vendor has their unique tools and UIs, and there are different limitations in terms of features, capabilities, and integrations. Comprehensive management software goes a long way in giving you control of certain solutions. But you also need software that is flexible and can pull everything together under a simplified UI.
Consider everything that you need to manage, like user roles, access rights, firewall settings, device firmware, etc. Zero trust security is an all-encompassing approach that gives you more protection, but also more work. This is why it's important to use software that is flexible and can accommodate third-party solutions, regardless of vendor.
One way to overcome this challenge is by using a complete tool like ZPE Cloud. This vendor-neutral cloud platform gives you secure remote access to both your solutions layer and your infrastructure layer — no matter which vendor solutions you deploy on your network. It also helps you connect seamlessly to third-party integrations like Palo Alto Panorama and Prisma Access. ZPE Cloud serves as a single gateway to keeping your network secure, whether you need to manage your next-gen virtual firewalls, or update device firmware with the latest security patches.
If you'd like to learn more, visit our Zero Trust Security page and see how you can deploy a secure network platform.