Secure Access Service Edge (SASE): It's one of those new-ish IT acronyms that many folks have heard about, but far fewer have actually used or really even understand it. But if you have remote and branch office (ROBO) infrastructure as part of your operations, you will need to know about it—and sooner rather than later.
 As its name implies, it helps secure your network edge. But SASE provides much more than secure connectivity and remote access—it also provides add-ons to edge devices that can bring hyper converged infrastructure (HCI) capabilities to branch offices. 
Edge computing lifts the lid on local computing capabilities, and can support local data acquisition, filtering, and clean-up before sending data into the cloud or data center location for further aggregation and analysis. This is particularly useful for locations where large volumes of data may be collected at the edge.
---
Cloud Safety
SASE provides networking and security to ROBO locations via the cloud. SASE is identity-driven and supports all edge locations. Users can identify themselves at the edge, and establish proper credentials and access controls before they access WAN or Internet connections. This helps give users safe, reliable access to the organization's network no matter where they might be located.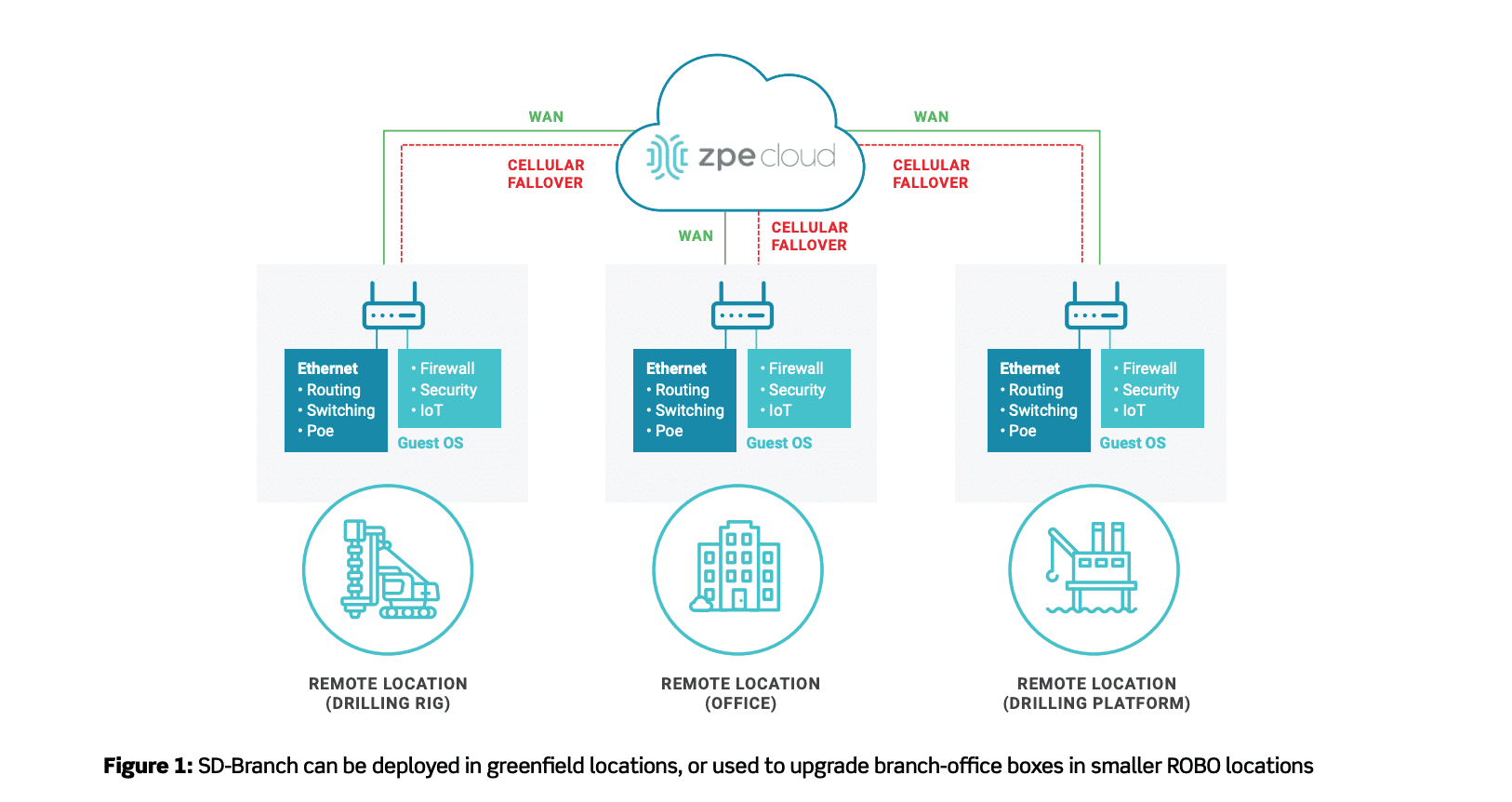 SASE also addresses important needs for more secure, flexible connectivity in the field. Traditional networking is neither designed nor built to accommodate a widely distributed staff base. Nor is it well-adapted to cope with a plethora of BYOD devices (personal computers, laptops, notebooks, tablets, and smartphones), any or all of which may be used to access corporate resources such as email, collaboration tools, tele- or video-conferencing, and so forth. Too often, this puts remote workers at a disadvantage, encumbered with slow, restricted network access with less-than-industrial strength security.
 Without SASE, organizations must backhaul traffic through their main network's firewall. This creates a bottleneck that bogs down productivity with reduced speeds, frequent delays, and occasional interruptions of service. Remote connections may be more open to threats, owing to thinner, less comprehensive security measures.
 Simply put, legacy solutions limit networks to specific locations and devices. Until recently, adding agility or extra capability meant adding to an already complex stack of applications and devices. In stark contrast, SASE beats legacy solutions because it lets employees connect from anywhere. It also protects those employees (and your organization) through its robust security capabilities delivered via the cloud.
---
 Location Freedom
Instead of forcing staff to expend extra effort to work remotely, SASE packs everything they need into the cloud. Because the cloud is accessible anywhere there's an Internet link, workers need not remain tethered to a specific workstation or a custom-configured laptop. Instead, they can use any device to enjoy secure access to the physical and cloud resources that SASE provides.
Whereas remote legacy solutions require a lot of setup, such as installing proper laptop software, adjusting network settings, establishing reliable VPN links, and more, SASE lets staff authenticate locally and seamlessly pick up the software, services, and configurations they need.
SASE offers comprehensive control and flexibility through its converged software stack for everything from SD-WAN and traffic management, to firewall and security. It also eliminates any need for discrete or loosely coupled point solutions that take extra time and money to learn, buy, and maintain.
Instead, SASE lets organizations control all networking and security functions through a single, consistent console. Also, access is no longer bound to specific locations, so IT staff can manage the entire network from wherever they happen to be—even across the globe.
---
SASE Flexibility and Power
Not all SASE solutions are created equal, so exercise care when researching vendors. ZPE Nodegrid supports a comprehensive SASE platform you can deploy to the network edge, for more flexibility and edge computing power. Nodegrid's patented 64-bit architecture supports guest OS runtime environments. In turn, those guest OSes support virtualized applications, so organizations can deploy them directly on Nodegrid SR devices.
Thus, organizations can craft and tailor network security solutions by deploying WAN accelerators (which have both central office and branch office components), additional firewalls, anti-malware and content filtering solutions, and more. In addition, Nodegrid's modularity means that organizations can customize solutions for specific branch or remote office requirements with very little added effort and expense.
---
Nodegrid: Your Ready-to-Run SASE Platform
ZPE Nodegrid allows organizations to take advantage of flexible, secure ROBO connectivity and capability. Organizations can add applications and services to properly equipped Nodegrid SR devices in the branch to support IoT, data acquisition and analysis, local services and applications, enhanced security, and more.
Nodegrid's built-in automation also helps to streamline deployment and scaling. This makes SASE easy to set up and use across an entire organization, including HQ, data center, and ROBO locations. With its 4G/LTE failover (5G solutions are on the way) and OOBM, organizations gain in-depth control over SD-WAN, security, and third-party applications and services. Nodegrid offers complete flexibility to your organization's network. Learn more in our latest tech brief: Branch Out-of-Band Management is Deployed. Now what?
Download the Tech Brief