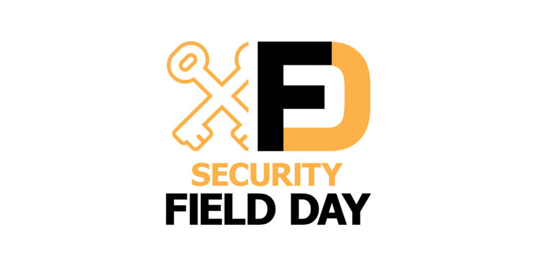 Did you miss our presentation at Security Field Day 7? Download the presentation or watch the recording below! Here's an overview of what you'll discover:
Why cybersecurity can't be solved by a single vendor
How to overcome risks & ransomware by using immutable principles
How to build, destroy, & rebuild networks to protect property & data privacy
VP of Product Koroush Saraf walks you through our open Nodegrid platform that brings together diverse security ecosystems. Director of Solution Engineering Rene Neumann gives you two demos of Nodegrid based on customer use cases from Ukraine.
Download the presentation to take with you, and use the links below to watch the recorded event.
Watch Now
Download the Presentation
ZPE Introduction: Why Cybersecurity for Enterprise Can't Be Solved By One Vendor
Cybersecurity vendors are at the top of their game. So why are cyberattacks increasing and becoming more effective? We'll discuss the modern enterprise's pain of having too many products, from too many vendors, which leaves too many security gaps. We'll also discuss why this dynamic attack surface can't be solved simply by adding more products, and instead requires a platform — an automated and open platform capable of unifying the diverse ecosystem of cybersecurity solutions and eliminating gaps.
ZPE Demo: Immutable Principles of Branch Deployment
In this demo, we will show you how to overcome supply chain security risks and address ransomware by putting immutable infrastructure principles into action. We will demonstrate how to use SaltStack automation on our out-of-band platform, which we'll use to build, destroy, and re-build an edge data center — with ease and at scale.
ZPE Demo: Zero Pain Ecosystem – Launching Security Apps from ZPE's Cybersecurity Platform
In this demo, we will show our enterprise cybersecurity platform that powers what we call the Zero Pain Ecosystem. We will demonstrate the ease of use in securing remote branch locations, by using Horizon3's NodeZero to launch an automated pen test, and by running a Splunk agent to feed XDR systems. We will conclude this demo by showing how to use immutable principles for disaster recovery, to decommission an infrastructure stack and rebuild it automatically from scratch.
Liked what you saw?
Check out our other Network/Security Field Day Presentations
Introduction to ZPE Systems
Global Data Center Infrastructure Management & Orchestration with ZPE Systems
Deploying & Managing Critical Remote Edge Infrastructure with ZPE Systems Nodegrid
Tour ZPE Systems' Nodegrid and ZPE Cloud
Problems that led ZPE to develop the Zero Pain Ecosystem
How ZPE customers use Gen 3 OOB to automate remote critical infrastructure and edge networks
Demo No. 1: Hands on with Gen 3 OOB to resolve edge operational challenges
Demo No. 2: Go beyond standard OOB and explore the automated Zero Pain Ecosystem