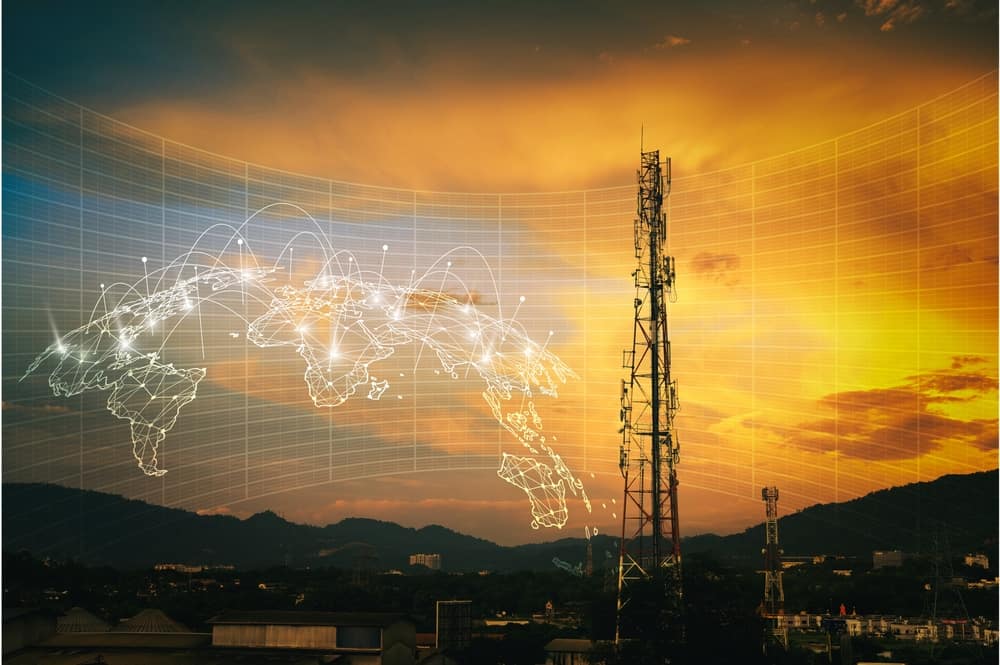 What is LTE failover?
LTE failover uses a cellular data connection – such as 4G or 5G – to provide backup internet access in the event that the primary connection goes down. Since LTE uses cellular infrastructure, it's often unaffected by events that may cause a wired ISP network to go down, such as natural disasters, construction accidents, and power outages. When the cellular failover router detects that the primary internet connection is offline, it automatically takes over to ensure continuous network availability. The goal of LTE failover is to provide reliable, 24/7 internet access for production network resources and users. An automated failover solution reduces the impact of ISP outages by allowing businesses to continue operating as usual with a seamless experience for end users.
What is LTE out-of-band?
LTE out-of-band (OOB) management, on the other hand, uses a cellular data connection to provide continuous management access to remote network infrastructure. Cellular OOB solutions typically use serial consoles (i.e., console servers, serial switches, or serial routers) to directly connect to production network infrastructure such as servers, PDUs, and storage devices. Administrators remotely access these serial consoles using a dedicated cellular interface, and can then manage and orchestrate all connected infrastructure without relying on the primary ISP or LAN connection. The goal of LTE out-of-band is to ensure that administrators have high-speed, 24/7 access to remote network infrastructure even if there's an ISP, WAN, or LAN outage. With LTE OOB, organizations can recover from outages faster and without dispatching costly truck rolls. Plus, engineers can employ resource-intensive automation and orchestration workflows on the dedicated OOB network without impacting the performance or reliability of the production network.
Comparing LTE failover vs. LTE out-of-band
LTE Failover
LTE Out-of-Band

Ensures continuous internet access for data, resources, workflows, and users on the production network
Often installed as a secondary network interface on the primary gateway router
Could be a separate router installed in the same rack as the primary gateway router
Only works when the production LAN infrastructure is still functional

Ensures continuous management access to production network infrastructure on a dedicated OOB network
Typically uses serial consoles to provide direct access to network devices via their serial ports
Admins connect using cellular interfaces on the serial console
Does not rely on production LAN infrastructure
LTE failover is essentially just a secondary internet connection that automatically kicks on when the primary internet goes down. It ensures that production network processes and workflows can continue functioning during ISP outages. However, LTE failover does not provide business continuity in the event of a LAN outage, for example when there's an equipment failure, configuration error, or traffic bottleneck in the data center. When enterprise infrastructure issues bring down the network in a remote business site like a colocation data center or branch office, organizations need a way to remotely fix the issue, which is where LTE out-of-band comes into play. Since OOB serial consoles directly connect to the serial ports of network devices, administrators can still remotely access those devices without an IP address. This gives network teams the ability to remotely assess, diagnose, and fix many issues without dispatching anyone onsite, decreasing recovery time and reducing the cost of outages. While LTE failover is designed to provide seamless internet access in the event of an ISP outage, LTE out-of-band ensures continuous management and orchestration access to remote infrastructure even when there's a LAN failure. These two technologies work together to improve the resiliency of enterprise networks, making them valuable components of business continuity and disaster recovery strategies.
Using LTE and automation for network resiliency
A resilient network continues to function when the unexpected occurs – whether it's a hurricane taking down the ISP network, a firmware update crashing a critical remote device, or a global recession forcing a reduction in support staff. In addition to LTE failover and out-of-band management, automation is crucial to network resiliency because it reduces the amount of human intervention that's required to maintain and troubleshoot enterprise networks and infrastructure.
Ready to learn more?
To learn more about the role of LTE failover, OOB management, and automation in building a more resilient enterprise network, download the Network Automation Blueprint from ZPE Systems.