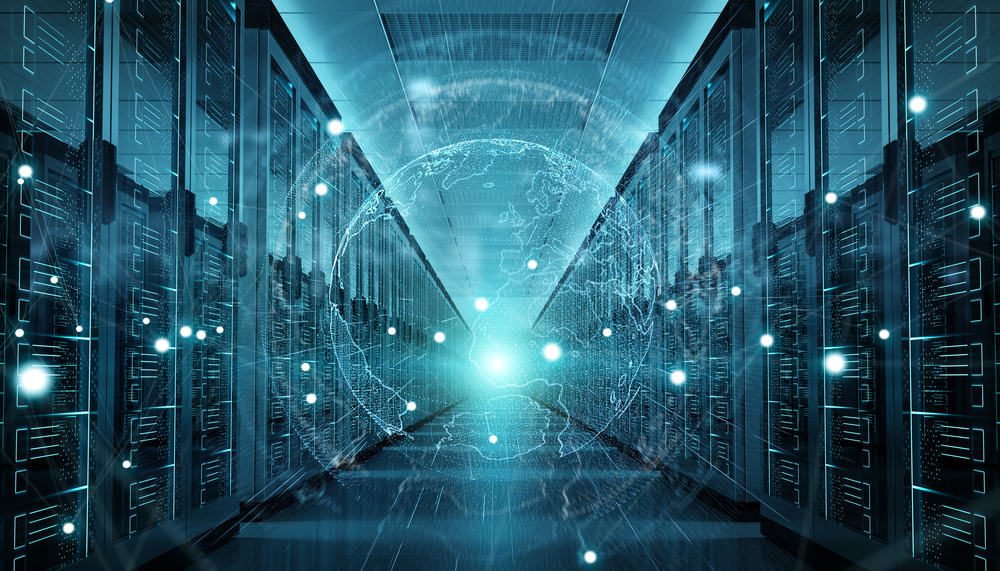 Data center connectivity is more crucial than ever. Data, applications, and digital services power every aspect of business, which means your infrastructure needs to be available 24/7. However, according to the Uptime Institute's 2022 Outage Analysis report, outages are still a frequent problem for enterprises and data centers, and the financial consequences of the resulting business interruptions are staggering.
One of the best tools for maintaining data center connectivity is remote out-of-band (OOB) management. OOB management creates an alternative path to remote infrastructure on a dedicated management network. An OOB management solution uses serial consoles and data center infrastructure management (DCIM) software to give administrators the ability to monitor and control remote data center infrastructure. With OOB, you can recover from outages faster and regain control over remote data center infrastructure even when the main network is down.
The importance of out-of-band data center connectivity
The first major takeaway from the Uptime Institute report is that outage rates have remained high over recent years. Twenty percent of responding organizations experienced a serious outage in the last three years, which is slightly higher than in the 2021 report. It was noted that 80% of data centers reported an outage of some kind (with varying severity), which hasn't changed much since previous reports. The implication here is that businesses and data centers are both still struggling to maintain the 24/7 availability expected by their customers. Let's dig deeper into the causes and effects of data center outages and discuss how out-of-band management can help.
Network issues are the biggest cause of downtime
According to the 2022 report, networking problems were the single largest cause of outages over the last three years. These issues are frequently due to the complexity of distributed and software-defined network architectures, especially in cloud or hybrid cloud deployments.Out-of-band data center connectivity solutions use serial consoles which directly connect to other data center devices using the serial port. That means administrators can access and manage those devices without needing to use their IP addresses. So, if a configuration mistake causes the production LAN to go down, administrators can still remotely fix the problem, shortening the duration of the outage. And, since OOB serial consoles provide a secondary network interface—often an LTE cellular modem—you'll still have remote access even if human error brings down the WAN or SD-WAN architecture.


.

Power failures are another leading cause of outages
Respondents reported that 43% of significant outages—ones that resulted in business interruption and financial loss—were caused by power issues. Many of those incidents were due to uninterruptible power supply (UPS) failures.As part of a data center infrastructure management (DCIM) solution, an OOB serial console gives administrators the ability to remotely monitor and manage UPS devices in the rack. Admins get alerts when devices aren't performing efficiently or begin to show signs of imminent failure. That means organizations can proactively schedule repairs or deploy replacements before a power outage occurs.


.

Out-of-band data center connectivity shortens recovery time
One of the most alarming statistics from the report is the percentage of public outages lasting more than 24 hours. In 2017, just 8% of outages lasted longer than a day, but that increased to nearly 30% in 2021.Out-of-band data center connectivity can significantly reduce the time to recovery by ensuring administrators always have remote access to data center infrastructure. That means your organization will waste less time waiting for on-site managed services to arrive or for in-house technicians to travel to the data center. As soon as DCIM monitoring alerts them to an issue, admins can begin diagnosing and fixing the problem from their remote desktop.


.

Outages are more expensive than ever
Over 60% of reported outages resulted in at least $100,000 in losses, an increase of 21% since 2019. The number of outages costing more than $1 million also increased by 4%.OOB management gives teams the ability to remotely troubleshoot and recover from many issues, so you don't need to pay for truck rolls or on-site managed services. If remote troubleshooting reveals that the problem requires an on-site fix, technicians can go in already knowing the source of the issue and with all the necessary tools to repair it. Either way, your organization saves time and money.
Out-of-band data center connectivity gives organizations reliable access to remote infrastructure even during a network outage. OOB serial consoles also provide visibility into the health and performance of critical data center devices like UPSs, so you can proactively address issues and prevent downtime from occurring. Through 24/7 remote access, monitoring, and management, you can reduce the incidence, duration, cost, and impact of data center downtime.
Gen 3 OOB data center connectivity with Nodegrid
The Nodegrid Serial Console Plus (NSCP) is a Gen 3 out-of-band data center connectivity solution that delivers reliable and blazing-fast remote access to up to 96 data center devices from a single 1U rack-mounted box. Nodegrid's vendor-neutral OOB DCIM platform supports integrations with your choice of infrastructure solutions and automation tools, giving you total and efficient control over your data center infrastructure.
Ready to learn more about out-of-band data center connectivity?
To learn more about out-of-band data center connectivity with Nodegrid, contact ZPE Systems today.