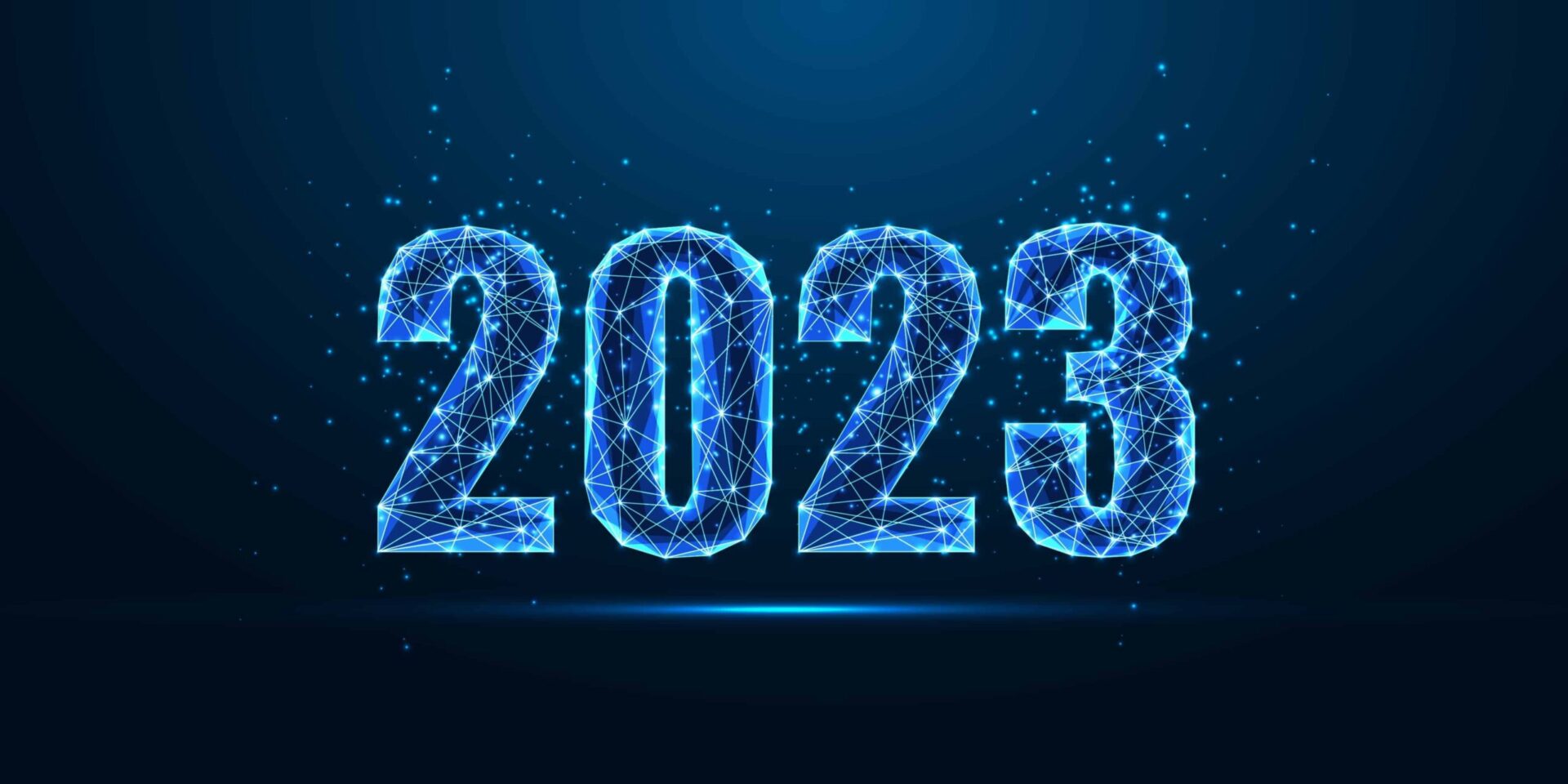 With remote working gaining popularity over the last few years, supply chain issues affecting hardware purchasing decisions, and ongoing economic uncertainty forcing staffing squeezes, enterprise network management has grown very challenging in the year 2023. Companies are experiencing complete restructuring of their network operations, from how systems are supported and where they're housed to how SLAs are met. These changes have also impacted network security, with the overall cost of data breaches rising to
$4.35 million
in 2022.
Consequently, organizations are now looking for ways to improve the security and resilience of their networks despite staffing shortages and budget squeezes. This article will dive deep into these network management trends and how you should expect to see them develop over the next year.
Enterprise network management trends to expect in 2023 and beyond
SASE (secure access service edge)
Over the course of the COVID-19 pandemic, the mass transition to SASE delivered access to cloud services to remote staff outside of the company's internal network. In addition, the model allows for network managers to apply their company's security protocols directly onto SaaS applications used by their employees, allowing for greater security while solving pressing bandwidth issues caused by the initial move to remote work.
SASE is a relatively new resource in the network manager's toolbox; however, it has quickly become a mainstay of the workforce moving into the 2020s. Gartner predicts that at least 60% of enterprises will move towards a SASE-based model by 2025. As the workforce becomes increasingly remote, we expect these edge-oriented frameworks will become an integral part of the new paradigm shift.
SASE is essentially security and networking delivered via the cloud, which is ideal for accommodating modern distributed workforces. To learn more, read this beginner's guide to SASE network security.
SD-WAN technologies
Software-defined wide area networking (SD-WAN) is not a new technology. Still, since the move towards remote work over recent years, it has become the standard for remote workers accessing their company's network. This boost in popularity is mainly due to the structural emphasis on using software to access software, allowing remote users to access company-wide area networks (WAN) using only software-based entry points. Markets and Markets predicts the industry will grow to $8.4 billion in 2025, representing a 34.5% compound annual growth rate over five years.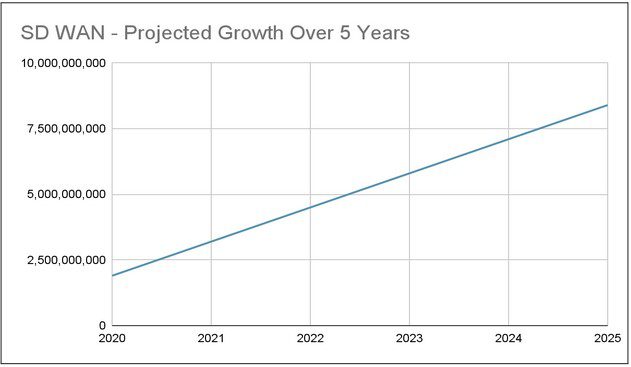 For example, staff working at home no longer need company-issued laptops in order to access their critical applications. SD-WAN similarly revolutionizes the hiring process for companies, eliminating the need to deliver company hardware to an employee so they can begin work. Because of their inherent adaptability, SD-WAN systems constitute a significant boon for companies switching to remote models.
As the next evolution of networking expands and transforms, we expect to see a new level of customizability to remote connections through composable networks, which use modular network components to streamline their business via shared services.
Read more about the benefits of SD-WAN, and see how ZPE is actively working to refine and hone your SD-WAN connection for the future.
Zero trust architecture
It's no secret that cyberattacks have increased in recent years, taking advantage of security systems that traditionally had not focused on such a software-based model. In response, network management trends have increasingly moved away from the traditional "castle & moat" model used by companies in the past and towards security systems that no longer assume that devices within their network are trustworthy. These models insist that users always verify their credentials to access a company's SaaS applications.
The advent of these "zero trust" networks has dominated the security industry in recent years and offers various benefits not previously available for remote work. Forbes cites that, when followed correctly, zero trust systems provide:
Microsegmentation: Installation of multiple security checkpoints to access applications
Universal Enforcement: Integration with unsupported applications
Identity & Access Management (IAM): Enforcement of application-level network rules
Visibility & Automation: Granular logs and orchestration tools to search for anomalies and suspicious activity
The article also notes that problems within the zero trust architecture exist primarily on the human level, citing that "organizations do not rely on zero trust data solutions" even when the programs are installed. This means that the next generation of zero trust models will have to adequately grapple with their front end, encouraging employees to use them by making them more user-friendly. For more information, we recommend reading about how to implement zero trust policies successfully.
Automation & AIOps
The shift to remote work has put a considerable strain on network managers due to the vast increase in connection points it has created. In the past, network managers had to manually dig through each point's log to track instances of signing into a network, using an application, sending a file, etc. These procedures are often tedious and consume a great deal of time and energy that would otherwise be spent tackling more specific problems.
New network management trends regulate these granular protocols to automated procedures, which scan for user credentials and other significant information (device, location, application, time, metadata, etc.). These automated systems free up network managers and their teams to handle more focused issues requiring specialized knowledge and skill. In the coming years, we expect to see an even bigger focus on automation with the development of AIOps and machine learning programs that will handle even larger workloads.
A full-blown AI security system is still a ways off. However, the new emphasis on active data management is likely to become the industry standard. Gartner predicts that automation technologies will help lower operational costs by as much as 30% by 2024. As a result, we expect a greater emphasis on automation and AIOps to manage enterprise networks more effectively in the coming years.
Want more information on how to apply automation principles to your network? Read about the key automation infrastructure components that enable end-to-end network automation.
Platform engineering
Enterprise network management involves many different toolkits and workflows, which are often spread across a variety of different vendor solutions. Integrating these services together is challenging since vendors typically operate within closed ecosystems. It's also difficult to use custom-built tools unless they're written in a vendor's chosen programming language. That often means organizations end up with a loosely-connected patchwork of tools to manage various parts of their network. As enterprise networks grow more complex, it's more important than ever to give admins a centralized, holistic network management platform from which to orchestrate all their workflows.
Platform engineering is an emerging software trend that gives users the ability to "self serve" the tools they need. Essentially, the platform is designed with a set of common, reusable tools and features that you can use to create custom applications to handle network management workflows. These applications are easily integrated together through the platform, so teams can build a single, unified control center from which to monitor and orchestrate the entire enterprise network.
Learn more about the platform approach to network management by reading The Benefits of Vendor Agnostic Platforms in Network Management.
Implementing network management trends for your enterprise   
The most significant challenges facing enterprises in 2023 include remote work, tech talent shortages, network complexity, and the ever-increasing threat of cyberattacks. Recent network management trends show that organizations are adopting technologies like SASE, SD-WAN, zero trust, automation, and platform engineering to help overcome these difficulties.
To learn more about how to build a resilient network infrastructure based on network management trends like automation and zero trust, download the Network Automation Blueprint
Want to learn how to capitalize on these network management trends?
Contact us today or visit our products page to discuss how ZPE Systems Nodegrid can simplify your enterprise networking needs.