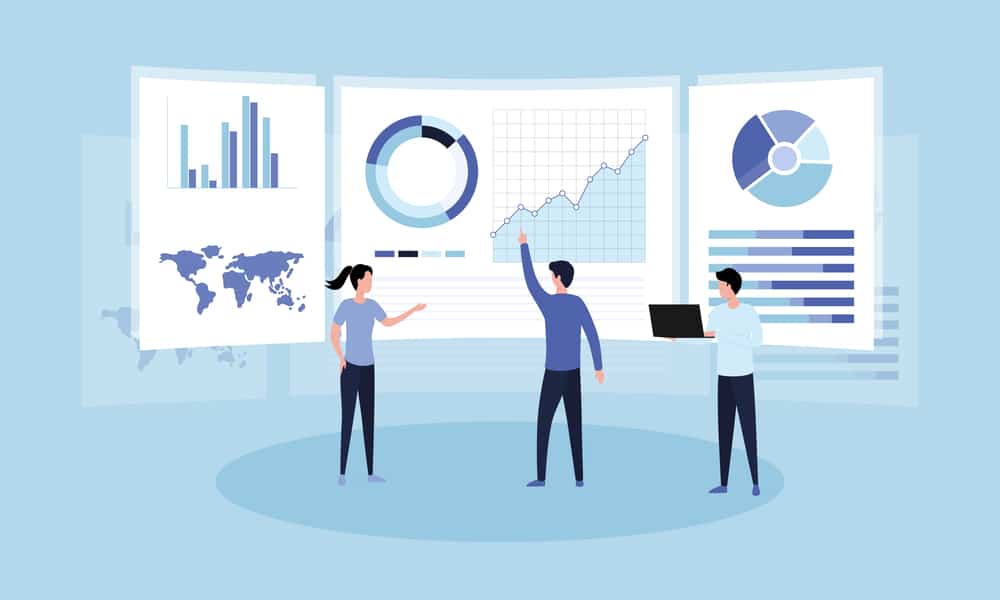 There are two basic approaches to choosing a network management platform: you can stick with a single vendor's ecosystem of supported products, or go with a vendor agnostic platform. In this post, we'll explain what a vendor agnostic platform is and how this approach can benefit your organization.
What is a vendor agnostic platform?
A vendor agnostic platform supports integrations with all (or most) viable and established networking solutions. That means both the technology needs to work well with other systems, and the vendor needs to provide adequate documentation and support for those third-party integrations.
Vendor agnostic vs. vendor neutral
These terms are synonymous, and any perceived differences are generally just marketing. Some companies may use the term vendor neutral to imply that a platform is typically open to integrations, without specific support from particular vendor solutions. By comparison, they would say vendor agnostic platforms provide specific integrations and the support infrastructure needed to work with leading third-party solutions.
In fact, these terms are used interchangeably, and these distinctions aren't applied consistently across the industry. A platform described as vendor neutral almost always provides the same level of integration support as a vendor agnostic platform, so you shouldn't let marketing fluff influence your purchasing decision.
The benefits of vendor agnostic platforms in network management
Taking a vendor agnostic approach to network management provides numerous benefits, such as:
★ Lower costs
Without a vendor agnostic platform, you're stuck with a single vendor's ecosystem of products. That means you're limited to choosing among the hardware and software offered by that vendor, regardless of the price. Often, this approach results in spending too much money on solutions that offer more functionality than you really need. On the other hand, you could find yourself choosing a product that doesn't quite fit your needs just because it's all that's available within your budget.
A vendor agnostic platform gives you a wider variety of options for building out your network infrastructure. You can shop around for solutions that provide all the functionality you need at a price you can afford, knowing that they will all still integrate with your network management platform. With a vendor agnostic platform, you're much less likely to pay for features you don't need, helping you reduce operational costs.
★ Specificity of features
On a related note, another issue with a single-ecosystem approach is that you're limited to the functionality offered by that vendor's network management platform. You may have multiple tiers of features that you can unlock for an additional cost. Still, there's often no way to customize your solution with the exact functionality you want or need. That means you either pay extra for a whole suite of additional features—some of which you don't need or want—or save money by compromising on functionality. Plus, if your requirements change later on, you'll have fewer options to alter, scale, or manage.
The vendor agnostic approach, by comparison, leaves you with many more options for customization. You can shop around for a platform with all the needed functionality built-in, or look for third-party integrations to add that functionality to your existing solution. That also means you can scale and modify the platform at will or as your business grows and requirements change. A vendor agnostic platform allows you to build a completely customized solution with the specific features needed to manage your network optimally.
★ Automation and orchestration
As enterprise networks grow more extensive, complex, and highly distributed, managing these networks with entirely manual processes is less viable. Many closed vendor ecosystems provide some built-in automation functionality, but they typically don't allow integrations with third-party automation scripting languages and solutions. Plus, the more automation you employ, the more you need centralized orchestration to manage and deploy that automation. A single-vendor orchestration platform may work for solutions within its ecosystem but will struggle to get its hooks into any legacy devices or third-party systems.
A vendor agnostic platform doesn't suffer from these limitations. By their very nature, they support integrations with leading automation tools, so you can use the scripting languages you're most comfortable with and the third-party solutions that work best for your use case. And with vendor agnostic orchestration, you can ensure that you have total coverage even across legacy and hybrid infrastructure. A vendor agnostic platform empowers you to automate and orchestrate your network with the best tools for the job.
★  NetDevOps
NetDevOps is a methodology that combines Networking, Development, and IT Operations into a unified and collaborative team working towards common goals. Successful NetDevOps transformation requires abstracting your network and infrastructure management as software code decoupled from the underlying hardware.
This software abstraction makes it easier to use automation to deploy, update, and manage configurations, which means developers get the resources they need to deliver code faster. You can also use automation to manage, optimize, and troubleshoot the network through software-defined networking (SDN) and software-defined wide area networking (SD-WAN). This ensures optimal performance and high availability for applications and end-users.
A vendor agnostic platform is crucial to full NetDevOps transformation because the goal is to merge networking, development, and operations under one umbrella. That means you need a management platform that can extend its reach across all your networking appliances, virtual or physical servers, and development tools and resources. This gives organizations a complete picture of their entire NetDevOps environment and facilitates the creation of a fully integrated software development pipeline.
Vendor agnostic network management and orchestration with Nodegrid
Vendor agnostic platforms can help you lower costs, get the specific features you need, automate and orchestrate your network, and achieve NetDevOps transformation. For example, the Nodegrid platform from ZPE Systems can "say yes" to every vendor device and solution on your enterprise network. Nodegrid works with your choice of third-party systems, automation tools, scripting languages, and NetDevOps solutions so you can manage and orchestrate your complex infrastructure from behind one pane of glass.
Learn more about the benefits of vendor agnostic network orchestration:
→   Orchestrating Hybrid Network Environments: Challenges, Solutions, and Best Practices
→   Why Choose Nodegrid as Your Data Center Orchestration Tool
→   Hyperautomation vs Automation: How Are They Different?
See a demo of the Nodegrid vendor agnostic platform at work.
Call 1-844-4ZPE-SYS. Contact us!