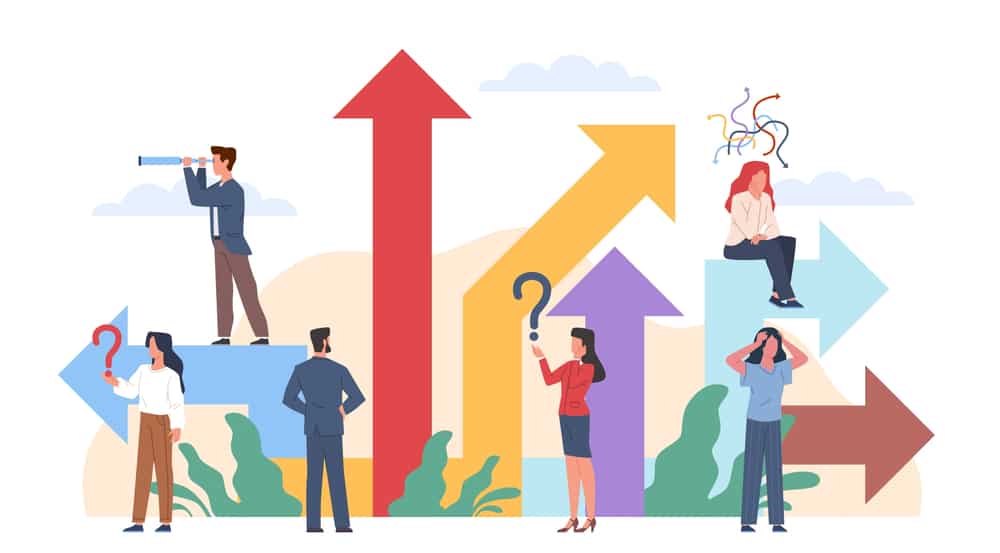 Console servers (a.k.a. serial consoles), terminal servers, serial console routers, and serial console switches provide out-of-band remote access to manage remote infrastructure in datacenter, edge, and branch office deployments.
There are a few reasons to consider Opengear Operations Manager solutions alternatives, including frequent out-of-stock hardware. In this blog, we'll discuss the pros and cons of the OM2200 and OM1200 NetOps console servers, Opengear alternatives, and provide options for greater automation, orchestration, security, and all-in-one networking capabilities.
Opengear Operations Manager
Operations Manager (or OM) is Opengear's line of NetOps console servers. OM appliances come with Smart OOBTM for out-of-band management, including automated port discovery and VLAN support. Opengear's x86 Lighthouse platform supports Python scripts and Docker container deployments for NetOps automation. Lighthouse also supports over 100 power vendors' equipment, allowing it to monitor and control UPS batteries, PDU outlets, and power load balancing.
It's important to note that, while the standard version of Lighthouse (the Enterprise edition) supports Python and Docker, the upgraded Automation Edition requires other third-party automation integrations and zero touch provisioning (ZTP). Also, the embedded firewall supports authentication via RADIUS, TACAS+, and Kerberos but does not support 2FA or SAML 2.0.
Opengear OM2200 Operations Manager
The Opengear OM2200 Operations Manager model is designed for data center and high-density use cases. It features 16, 32, 48 serial and 24 serial/Ethernet mixed port configuration options, with an optional global LTE-A Pro cellular module. The OM2200 provides five regional options for dual AC power as well as a dual DC power cord model.
Click here to see a complete Opengear OM2200 Operations Manager product SKUs list.
OM2200 Pros:
Plenty of RAM and storage space
Many options for power and serial port configurations
Uniquely broad support for 3rd-party power equipment
Some NetOps automation capabilities
OM2200 Cons:
Requires upgraded software licenses for ZTP and most 3rd-party automation
No 2FA or SAML 2.0 support
It doesn't have managed USB serial ports
No 5G support
Opengear OM1200 Operations Manager
The Opengear OM1200 Operations Manager model is meant for small edge deployments. The compact chassis supports 4 serial, 8 serial, and 8 serial/8 Ethernet port combinations. OOB and failover access is provided via dual Ethernet (SFP Fiber is available on the 4E and 8E models) as well as an optional global LTE-A Pro cellular module.
Click here to see a full list of Opengear OM1200 Operations Manager product SKUs.
OM1200 Pros:
Compact size
Cost-effective range of port configurations
Supports 3rd-party power equipment, Docker, and Python
OM1200 Cons:
Requires upgraded software licenses for ZTP and most 3rd-party automation
No 2FA or SAML 2.0 support
It doesn't have gateway routing/SD-WAN capabilities
No 5G support
Both the OM2200 and OM1200 models suffer from similar limitations regarding automation, especially with the base version of the Lighthouse software. Even the upgraded Automation Edition, which unlocks ZTP and RESTful APIs, doesn't provide much automation for end devices beyond running Python playbooks. This will impact your ability to achieve NetDevOps transformation through automation and orchestration.
Another issue with the OM1200, in particular, is that while its compact size will save space in your edge data center and branch office rack, it's still a single-purpose device. That means you still need to purchase separate solutions for gateway routing, switching, and/or edge compute. These additional devices take up space, cost extra money, and require time to configure and manage.
Opengear OM alternative options from ZPE Systems
An alternative option for NetOps-enabled OOB console servers is the Nodegrid solution from ZPE Systems. All Nodegrid devices run on the open x86 Nodegrid OS, which supports your choice of third-party integrations for automation, SD-WAN (software-defined wide area networking), and SASE (secure access service edge).
Nodegrid supports zero trust security best practices such as 2FA, SAML 2.0, and microsegmentation. Plus, on-board hardware security features protect lost or stolen devices with features like TPM 2.0, encrypted SSD, UEFI BIOS, secure boot, and geofencing.
The ZPE Cloud management platform is truly vendor-neutral, which means it can see and control every piece of your multi-vendor infrastructure. Plus, Nodegrid supports Chef, Docker, Puppet, Ansible, and other scripting languages and automation tools. That means there's no limit to your NetOps and NetDevOps orchestration capabilities.
Nodegrid Serial Console Plus (NSCP)
The Nodegrid Serial Console Plus (NSCP) is an alternative to the OM2200 for datacenter and high-density deployments. The NSCP can connect to 16, 32, 48, or 96 (Patent No. 9,905,980) serial devices, all in a standard 1U rackmount chassis. Dual SFP+, dual Gigabit Ethernet, and optional Wi-FI and 4G/5G LTE modules provide secure Gen 3 OOB management access and failover, ensuring blazing fast speeds and high performance. Plus, the NSCP comes with two managed USB 3.0 ports for additional flexibility.
Click here to see a complete list of Nodegrid NSCP product SKUs.
Nodegrid Net Services Router (NSR)
The Nodegrid Net Services Router (NSR) is an alternative to the OM1200 for edge datacenter and branch office use cases. The NSR is a modular, compact device that can deliver gateway routing, switching, serial console, and compute capabilities all in a single appliance. Gen 3 OOB and network failover are provided out of the box via dual SFP+ and dual Gigabit Ethernet ports, with optional modules for WiFi and dual-SIM 5G/4G LTE. Additional NSR modules include:
16-port GbE Ethernet
Storage
16-port Serial (for console server capabilities)
16-port USB serial
Compute
8-port PoE+
M.2 Cellular/Wi-Fi/SATA
16-port GbE Ethernet SFP
8-port Ethernet SFP+
Like the NSCP, the NSR has complete, vendor-neutral automation and orchestration support for NetOps at the edge. Both devices also support ZTP for end-devices, which means you can automatically deploy an entire edge datacenter or branch office without setting foot on-site.
Click here to see a full list of Nodegrid NSR product SKUs.
To view a demo of the NSCP or NSR in action, call 1-844-4ZPE-SYS.
→   Need more help finding Opengear alternatives for datacenter serial consoles? Read Comparing the Best Console Servers for Data Centers in 2022.
→   Looking to replace your EOL device? For datacenter solutions, read Vertiv Avocent ACS EOL: Choose Your Replacement Option.
→   For edge/branch gateway solutions, try Cisco ISR EOL Replacement Options.
Opengear OM2200 product SKUs:
OM2216

16 x Serial, 8GB RAM, 64GB SSD, 8 x USB 2.0, 2 x GbE/SFP Fiber

OM2216-AU
Dual AC – Australian power cord
OM2216-EU
Dual AC – European Union power cord
OM2216-JP
Dual AC – Japanese power cord
OM2216-UK
Dual AC – United Kingdom power cord
OM2216-US
Dual AC – United States power cord
OM2216-DDC
Dual DC power
OM2216-L-AU
Global 4G LTE-A Pro cellular module, Dual AC – AU power cord
OM2216-L-EU
Global 4G LTE-A Pro cellular module, Dual AC – EU power cord
OM2216-L-JP
Global 4G LTE-A Pro cellular module, Dual AC – JP power cord
OM2216-L-UK
Global 4G LTE-A Pro cellular module, Dual AC – UK power cord
OM2216-L-US
Global 4G LTE-A Pro cellular module, Dual AC – US power cord
OM-2216-DDC-L
Global 4G LTE-A Pro cellular module, Dual DC power
OM2224-24E

24 x Serial, 24 x GbE, 8GB RAM, 64GB Flash

OM2224-24E-AU
1 x GbE/SFP, Dual AC – Australian power cord
OM2224-24E-EU
1 x GbE/SFP, Dual AC – European Union power cord
OM2224-24E-JP
1 x GbE/SFP, Dual AC – Japanese power cord
OM2224-24E-UK
1 x GbE/SFP, Dual AC – United Kingdom power cord
OM2224-24E-US
1 x GbE/SFP, Dual AC – United States power cord
OM2224-24E-DDC
1 x GbE/SFP, Dual DC power
OM2224-24E-L-AU
1 x GbE/SFP, Global 4G LTE-A Pro cellular module, Dual AC – AU power cord
OM2224-24E-L-EU
1 x GbE/SFP, Global 4G LTE-A Pro cellular module, Dual AC – EU power cord
OM2224-24E-L-JP
1 x GbE/SFP, Global 4G LTE-A Pro cellular module, Dual AC – JP power cord
OM2224-24E-L-UK
1 x GbE/SFP, Global 4G LTE-A Pro cellular module, Dual AC – UK power cord
OM2224-24E-L-US
1 x GbE/SFP, Global 4G LTE-A Pro cellular module, Dual AC – US power cord
OM2224-24E-DDC-L
1 x GbE/SFP, Global 4G LTE-A Pro cellular module, Dual DC power
OM2224-24E-10G-AU
10 x GbE/SFP, Dual AC – AU power cord
OM2224-24E-10G-EU
10 x GbE/SFP, Dual AC – EU power cord
OM2224-24E-10G-JP
10 x GbE/SFP, Dual AC – JP power cord
OM2224-24E-10G-UK
10 x GbE/SFP, Dual AC – UK power cord
OM2224-24E-10G-US
10 x GbE/SFP, Dual AC – US power cord
OM2224-24E-10G-DDC
10 x GbE/SFP, Dual DC power
OM2224-24E-10G-L-AU
10 x GbE/SFP, Global 4G LTE-A Pro cellular module, Dual AC – AU power cord
OM2224-24E-10G-L-EU
10 x GbE/SFP, Global 4G LTE-A Pro cellular module, Dual AC – EU power cord
OM2224-24E-10G-L-JP
10 x GbE/SFP, Global 4G LTE-A Pro cellular module, Dual AC – JP power cord
OM2224-24E-10G-L-UK
10 x GbE/SFP, Global 4G LTE-A Pro cellular module, Dual AC – UK power cord
OM2224-24E-10G-L-US
10 x GbE/SFP, Global 4G LTE-A Pro cellular module, Dual AC – US power cord
OM2224-24E-10G-DDC-L
10 x GbE/SFP, Global 4G LTE-A Pro cellular module, Dual DC power
OM2232

32 x Serial, 8GB RAM, 64GB SSD, 2 x GbE/SFP Fiber

OM2232-AU
Dual AC – Australian power cord
OM2232-EU
Dual AC – European Union power cord
OM2232-JP
Dual AC – Japanese power cord
OM2232-UK
Dual AC – United Kingdom power cord
OM2232-US
Dual AC – United States power cord
OM2232-DDC
Dual DC power
OM2232-L-AU
Global 4G LTE-A Pro cellular module, Dual AC – AU power cord
OM2232-L-EU
Global 4G LTE-A Pro cellular module, Dual AC – EU power cord
OM2232-L-JP
Global 4G LTE-A Pro cellular module, Dual AC – JP power cord
OM2232-L-UK
Global 4G LTE-A Pro cellular module, Dual AC – UK power cord
OM2232-L-US
Global 4G LTE-A Pro cellular module, Dual AC – US power cord
OM2232-DDC-L
Global 4G LTE-A Pro cellular module, Dual DC power
OM2248

48 x Serial, 8GB RAM, 64GB SSD

OM2248-AU
2 x GbE/SFP, Dual AC – Australian power cord
OM2248-EU
2 x GbE/SFP, Dual AC – European Union power cord
OM2248-JP
2 x GbE/SFP, Dual AC – Japanese power cord
OM2248-UK
2 x GbE/SFP, Dual AC – United Kingdom power cord
OM2248-US
2 x GbE/SFP, Dual AC – United States power cord
OM2248-DDC
2 x GbE/SFP, Dual DC power
OM2248-L-AU
2 x GbE/SFP, Global 4G LTE-A Pro cellular module, Dual AC – AU power cord
OM2248-L-EU
2 x GbE/SFP, Global 4G LTE-A Pro cellular module, Dual AC – EU power cord
OM2248-L-JP
2 x GbE/SFP, Global 4G LTE-A Pro cellular module, Dual AC – JP power cord
OM2248-L-UK
2 x GbE/SFP, Global 4G LTE-A Pro cellular module, Dual AC – UK power cord
OM2248-L-US
2 x GbE/SFP, Global 4G LTE-A Pro cellular module, Dual AC – US power cord
OM2248-DDC-L
2 x GbE/SFP, Global 4G LTE-A Pro cellular module, Dual DC power
OM2248-10G-AU
10 x GbE/SFP, Dual AC – AU power cord
OM2248-10G-EU
10 x GbE/SFP, Dual AC – EU power cord
OM2248-10G-JP
10 x GbE/SFP, Dual AC – JP power cord
OM2248-10G-UK
10 x GbE/SFP, Dual AC – UK power cord
OM2248-10G-US
10 x GbE/SFP, Dual AC – US power cord
OM2248-10G-DDC
10 x GbE/SFP, Dual DC power
OM2248-10G-L-AU
10 x GbE/SFP, Global 4G LTE-A Pro cellular module, Dual AC – AU power cord
OM2248-10G-L-EU
10 x GbE/SFP, Global 4G LTE-A Pro cellular module, Dual AC – EU power cord
OM2248-10G-L-JP
10 x GbE/SFP, Global 4G LTE-A Pro cellular module, Dual AC – JP power cord
OM2248-10G-L-UK
10 x GbE/SFP, Global 4G LTE-A Pro cellular module, Dual AC – UK power cord
OM2248-10G-L-US
10 x GbE/SFP, Global 4G LTE-A Pro cellular module, Dual AC – US power cord
OM2248-10G-DDC-L
10 x GbE/SFP, Global 4G LTE-A Pro cellular module, Dual DC power
Opengear OM1200 product SKUs:
| | |
| --- | --- |
| OM1204 | 4 x Serial, 2GB RAM, 16GB Flash, 1 x GbE |
| OM1204-L | 4 x Serial, 2GB RAM, 16GB Flash, 1 x GbE, Global 4G LTE |
| OM1204-4E | 4 x Serial, 4 x GbE, 4GB RAM, 16GB Flash, 1 x GbE SFP |
| OM1204-4E-L | 4 x Serial, 4 x GbE, 4GB RAM, 16GB Flash, 1 x GbE SFP, Global 4G LTE |
| OM1208-L | 8 x Serial, 2GB RAM, 16GB Flash, 1 x GbE, Global 4G LTE |
| OM1208-8E | 8 x Serial straight X2 pinout, 8 x GbE switch, 4GB RAM, 16GB SSD, 2 x USB 2.0, 2 x GbE/SFP Fiber |
| OM1208-8E-L | 8 x Serial straight X2 pinout, 8 x GbE switch, 4GB RAM, 16GB SSD, 2 x USB 2.0, 2 x GbE/SFP Fiber, Global 4G LTE |
Nodegrid Serial Console Plus (NSCP) product SKUs:
Nodegrid Serial Console Plus (NSCP)

4-Core Intel CPU, 4GB DDR4 RAM, 32GB SSD, 2 x SFP+, 2 x GbE, 2 x USB 3.0, 1 x HDMI, 1 x Console

NSCP-T16R-STND-SAC
16 x Cisco Rolled Serial, Single AC power
NSCP-T16R-STND-DAC
16 x Cisco Rolled Serial, Dual AC power
NSCP-T16R-STND-DDC
16 x Cisco Rolled Serial, Dual AC power
NSCP-T32R-STND-SAC
32 x Cisco Rolled Serial, Single AC power
NSCP-T32R-STND-DAC
32 x Cisco Rolled Serial, Dual AC power
NSCP-T32R-STND-DDC
32 x Cisco Rolled Serial, Dual DC power
NSCP-T48R-STND-SAC
48 x Cisco Rolled Serial, Single AC power
NSCP-T48R-STND-DAC
48 x Cisco Rolled Serial, Dual AC power
NSCP-T48R-STND-DDC
48 x Cisco Rolled Serial, Dual DC power
NSCP-T96R-STND-SAC
96 x Cisco Rolled Serial, Single AC power
NSCP-T96R-STND-DAC
96 x Cisco Rolled Serial, Dual AC power
NSCP-T96R-STND-DDC
96 x Cisco Rolled Serial, Dual DC power
Nodegrid Net Services Router (NSR) product SKUs:
Nodegrid Net Services Router (NSR)

Multi-Core Intel CPU, On-board Switch, 8GB DDR4 RAM, 32GB MSATA, Hot-Swappable Fans, 2 x SFP+, 2 x GbE

NSR-TOP1-DAC
Dual AC power, 5 Slots support
NSR-BASE-DAC
Dual AC power, 3 Slots support
NSR-TOP1-SAC
Single AC power, 5 Slots support
NSR-BASE-SAC
Single AC power, 3 Slots support
NSR-TOP1-SAC-POE
Single AC and PoE, 5 Slots support
NSR-BASE-SAC-POE
Single AC and PoE, 3 Slots support
Expansion Cards
NSR-16ETH-EXPN
16 x GbE Ethernet expansion card
NSR-8ETH-POE-EXPN
8 x GbE Ethernet with PoE+ expansion card
NSR-16SRL-EXPN
16 x RJ45 Serial Rolled expansion card
NSR-16USB-EXPN
16 x USB Type A expansion card
NSR-8SFP-EXPN
8 x 10GbE SFP expansion card
NSR-DISK-EXPN
Storage expansion card
NSR-COMP-EXPN
Compute 4-core, 8GB DDR4, 32GB SATA expansion card
NSR-M2-EXPN
M.2/SATA Expansion Card