It Happened Overnight.
One day it was business as usual. The next, we were scrambling to set up our home offices.
COVID-19 meant even the largest companies had to figure out remote work. And they had to adjust fast, not only to stay afloat and maintain business continuity, but also to establish a "new normal" that made them more responsive to change.
Aside from adapting their networks to accommodate a distributed workforce, most companies were left to contemplate one crucial component: best practices for managing a remote team.
We sat down with ZPE Co-Founder and VP of Engineering, Livio Ceci. Livio has more than 15 years of experience managing teams spread across the globe, and he's offered some important advice you can use right now.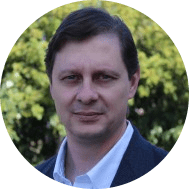 Stay Human
Because of COVID-19, every business interaction we have is through the computer screen. It might seem easy to become somewhat detached from your teams, but maintaining emotional intelligence is more important than ever with a remote workforce.
Apart from adjusting to any new cultural or language barriers you're faced with, remember to help employees achieve a healthy work/life balance. Especially now, things are a little heavy on the life side, but your staff members want to continue to contribute and provide value to your company. Show employees that you sympathize with them, and in return, they'll prove their commitment to you.
Here are a few things to keep in mind:
Establish trust — Remote or not, keeping promises goes a long way when it comes to establishing good relationships. When you say you're going to do something, follow through by doing it. Send those account details on time, start sourcing the additional help you promised, and make sure everyone gets the new software you purchased.

Communicate clearly — Now there's more standing between you and your teams, so miscommunication is more likely to happen. Make sure you and your employees are asking enough questions so that nothing gets lost in translation.

Talk about life — Of course you want to be as efficient as possible with your time. But part of establishing strong relationships is talking about what's going on in people's lives. Ask Marisol how her kids are adjusting to school at home, check in on Farook's emergency roof repair, and celebrate Rajiv's fifth anniversary.
---
Cover the Basics
If you're new to working remotely, you're probably well aware of the differences between the office and your home environment. There can be a ton of distractions at home, from the TV, to family, to chores, and it might be difficult for you to be productive. Before you can manage your distributed teams, you need to be able to focus, which means taking care of these work-from-home basics:
Set up a dedicated workspace — Limit distractions by setting up a space designated as your office. Use a room that is away from high-traffic areas in your home, so that you can focus on your tasks throughout the day.

Make sure your Wi-Fi is strong — Connectivity is crucial to remote work, but you might find it's limited in certain areas of your home — including where you set up your workspace. Double-check your connection speed and strength to make sure it holds up, and consider upgrading or extending your Wi-Fi if necessary. The last thing you want is to suddenly drop off during an important video conference.

Block background noise — If you live near others or with family, you know that noise happens. One of the easiest ways block it out is by investing in a decent headset and microphone. You can also change your office by adding noise-blocking foam or insulation. Once you are able to cancel out noisy distractions, you and your team will be able to focus on your work.

Have the right hardware & software — From a laptop to a webcam, to mission-critical software, you need adequate tools to do your job effectively. Make sure you have everything you need so that you can be as productive as you used to be from the regular office.
---
Use the Right Tools
Going off the previous point, using the right tools is essential to managing a remote team. Not only do you need the right hardware and software, but you also need everyone to be on the same page for efficient, productive work. Communication and collaboration are key to business continuity.
There are many communication platforms available, and you'll likely use a combination of tools because each has its own strengths. You'll have different needs depending on your organization, but your ability to perform relies heavily on how you stay in touch with your teams every day. Instant messaging tools such as Slack can help you stay organized and chat with the right people, while video conferencing platforms like Zoom allow you to have meetings and conference calls.
In the office, you may have used a physical board to collaborate and track productivity. Now that you're doing it all in a virtual environment, consider using tools like Jira or Asana to keep tabs on work. These allow you to easily manage tasks, set priorities, and delegate responsibilities.
Sharing tools are also invaluable to working remotely. These include file sharing platforms like SharePoint and knowledge base programs like Confluence, which allow you to easily collaborate on files and documents. And if software development is a large part of your organization, you're probably already aware of the benefits that something like GitHub brings to the table. In a remote work environment, it's now more crucial than ever and provides the version control hosting you need.
---
Pro tip: Keep your company's info secure
Having the right tools in place helps you stay productive. But you also need to make sure your company's info stays safe.
Use proper security measures to protect your data, and implement backup protocols that help you restore data in case issues arise.

Keep your code and other intellectual property on-prem to minimize vulnerabilities.

For your employees, give them only the minimum number of permissions necessary to do their job.
At ZPE, one of the ways we securely access our data and infrastructure is by using ZPE Cloud. Existing customers are eligible to get a free 3-month trial.
---
Focus on Goals
From everyday meetings, to task-specific goals, being able to focus greatly improves your ability to manage. But when you're in charge of steering the ship while your crew is spread across the globe, it's challenging. You might struggle to assign priorities, and deliverables might be vastly different than what you expected. Complicating things even more is the anxiety that can come with not being able to check in on what everyone is doing. You might feel like you're not in control.
All you need to do is adjust your thinking. Just because you're no longer in the office and can't see the work getting done in front of you, doesn't mean it's not getting done. So, focus on the goals — not the activity.
When you consider everything that goes into working remotely — from time zone differences, to technical issues or sudden emergencies — it's not effective to keep wondering, "Is Tabitha working right now on the latest feature we discussed?" Not only does it distract you from your own tasks, but it can lead you toward micro-managing, which lowers trust and morale.
Instead, focusing on the goals and outcomes allows you to exercise the trust that you and your teams have established.
Here are some tips from Livio to help you and others focus on your goals:
Set expectations — Communicate what's to be expected, so that everyone has a clear picture of what to shoot for. And when things change, make sure to update everyone involved. This goes for everything from meetings to deliverables, to big-picture stuff like new releases and prototypes. Are the presentation materials due Wednesday at 5pm Pacific? Which features should be released with version 1.4? Will the new admin start on Tuesday or Thursday? Check in regularly to make sure that everyone is on the same page.

Prioritize — Obviously, more important things should be at the top of everyone's priority list, while minor things should be assigned a lower priority. This helps to keep expectations clear and make sure the focus remains on the appropriate goal.

Assign smaller deliverables — This one's mostly for engineering teams, but can also be applied across various disciplines. By assigning smaller deliverables (and shorter sprints), near-term goals are easier to focus on and accomplish, which ultimately contribute to the end goal.

Hold regular meetings — Frequently go over expectations, deliverables, announcements, and other important topics, either via conference call or video chat.

Have an agenda — When it comes to business, and especially focusing on goals, make sure you have an agenda that you can share with others. Having a clear agenda makes for efficient use of everyone's time, keeps the focus on appropriate tasks and outcomes, and limits distractions, whether you're preparing for a meeting or finishing up the week's sprint.
---
Pro tip: Set priorities straight
When considering expectations and task priorities for remote teams, ask, "How does this contribute to the end goal?" This helps you break down each piece of work into smaller chunks, so that you can delegate appropriately.
---
Stay Committed
Do you know what's driving timelines? Answer: your commitment.
Whether your projects are short-term, long-term, or both, your commitment to them is what will keep you and your teams on track to reach your goals. When it comes to software development projects, Livio shares a few best practices:
Make two major releases per year (give or take one, depending on the project scope).

Develop a cycle that calls for a short time-to-market, with one small release per month.

Test, test, test! Set yourself up for continuous integration that ensures only stable code is committed.
---
Pro tip: What about the unexpected?
Over the years, Livio has found that the unexpected is the biggest disruptor to even the most meticulous plans. Whether it's a critical bug or an urgent, last-minute request from the client, unforeseen hurdles always complicate the development process. To combat this, Livio suggests building in extra time from the beginning. This helps you adjust to abrupt changes or issues without having to alter more (or all) of your plans.
---
No matter how permanent our new normal may be, you can make the most of managing a remote team. If it's a pandemic, natural disaster, or human error that threatens continuity, take this advice to keep business running even with a distributed workforce.
There's More to Come
We've got one goal: to help you transform your business' network into a value center. Sign up for news and updates for more free tips and advice about out-of-band, SASE, SD-everything, and more!