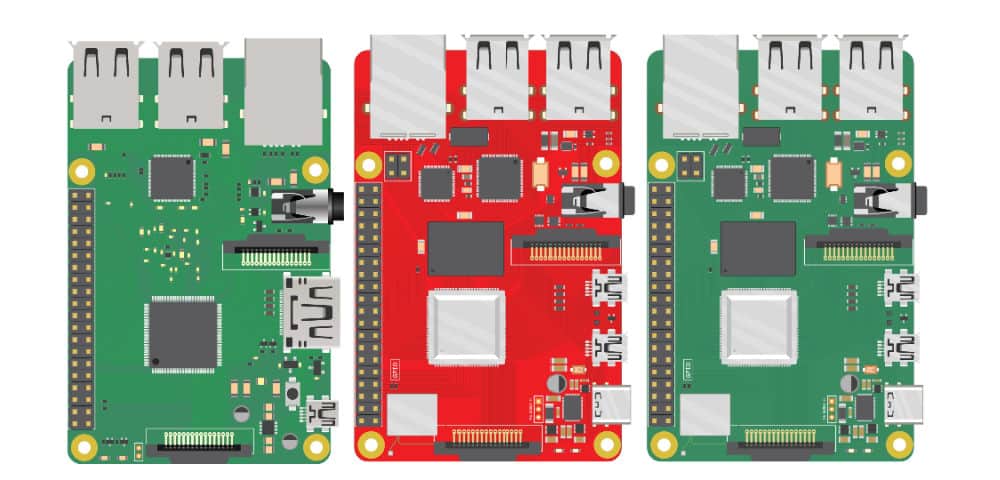 Many businesses use Raspberry Pi devices as jump boxes to remotely access the control plane of critical infrastructure. By their very nature, these devices usually aren't correctly managed or vetted by the security team. This creates a security challenge known as Shadow IT. Shadow IT is a situation that arises when an organization has devices in use that are not known to, or securely managed by, the IT or Information Security department. These unmanaged devices are vulnerable to attack, and Raspberry Pi jump boxes are particularly tempting targets to cybercriminals because they provide access to important remote infrastructure. This blog discusses the security risks of using Raspberry Pi jump boxes and provides solutions in the form of secure, enterprise-grade Raspberry Pi alternatives.
Why consider Raspberry Pi alternatives?
Unmanaged Raspberry Pi devices don't receive patches, aren't visible to change management systems, and are excluded from security audits. These unsecured devices are used to access critical remote infrastructure, which creates a number of security risks.
Raspberry Pi security risks
Malware vulnerability – Deploying Raspberry Pi devices without onboarding them with IT means they're not protected by enterprise antimalware solutions, leaving them exposed to viruses and ransomware attacks.
Undetected misconfigurations – Since unmanaged Raspberry Pi devices aren't monitored by security or change management systems, it's more likely that misconfigurations and vulnerabilities will remain undetected, leaving a potential backdoor open for cybercriminals.
Lack of IAM – A Raspberry Pi jump box that isn't covered by enterprise IAM (Identity and Access Management) is susceptible to attack because security teams can't extend Zero Trust security policies or controls to protect it (e.g., multi-factor authentication, role-based access control, and single sign-on).
Non-compliance – For organizations in regulated industries, a Raspberry Pi jump box could expose them to potential liability, because the org can't monitor who's using that device to access what data, resulting in non-compliance with privacy laws like HIPAA.
Lack of centralized Fleet Management – Organizations who have hundreds or thousands of these jump boxes have no way to centrally manage them, which makes upgrades, app deployments, licensing, patch management, and other tasks more time-consuming.
Lack of secure OS – Operating systems and software contain thousands of common  vulnerabilities, and there's no way to automatically apply security patches or OS upgrades to unmanaged Raspberry Pi devices.
Lack of secure HW – Raspberry Pi storage disks often aren't encrypted and lack any sort of secure boot sequence or other onboard security features, which means a stolen device could be used to breach the network or introduce malware.
Ultimately, Raspberry Pi devices expand a company's attack surface because they fall outside of enterprise security policies, controls, solutions, and monitoring. However, many organizations use a Raspberry Pi to avoid the expense of deploying another fully managed device as a jump box in every site that houses critical infrastructure. Overcoming this challenge requires an enterprise-grade networking solution that includes remote out-of-band access to the control plane to eliminate the need for a jump box altogether.
Raspberry Pi alternatives from ZPE Systems
The Nodegrid product line from ZPE Systems helps organizations avoid Shadow IT by simplifying the tech stack with all-in-one network management solutions. In addition to data center and branch networking functionality like gateway routing, switching, and Wi-Fi, all Nodegrid devices provide out-of-band (OOB) management access over 5G/4G LTE.
Nodegrid is more secure than a Raspberry Pi jump box because it's an enterprise solution that's onboarded with IT and covered by all your security policies, controls, and solutions. In addition, Nodegrid boxes themselves are protected by enterprise security features such as BIOS protection, Signed OS, UEFI Secure Boot, and self-encrypted disk (SED).
Plus, all Nodegrid devices are completely vendor-neutral, which means they easily integrate with third-party Zero Trust security solutions and can even directly host other vendors' security software to further reduce your tech stack.
Key Nodegrid features
To learn more about the security benefits of Nodegrid's Raspberry Pi alternatives, contact ZPE Systems.
Nodegrid product comparison
The Nodegrid product line includes serial console servers (also known as RS232 serial switches) for data center deployments, as well as network edge routers for distributed branch and campus sites. Each solution delivers Gen 3 OOB management and all-in-one networking in a variety of sizes and configurations to suit any use case.
Nodegrid Serial Consoles
Nodegrid Network Edge Routers
The Nodegrid line of Raspberry Pi alternatives from ZPE Systems can help your organization prevent Shadow IT to reduce your attack surface and improve your security posture without increasing costs.
Ready for a Raspberry Pi alternative?
Want to see one of ZPE's Raspberry Pi alternatives in action? Request a free Nodegrid demo! Request a Demo