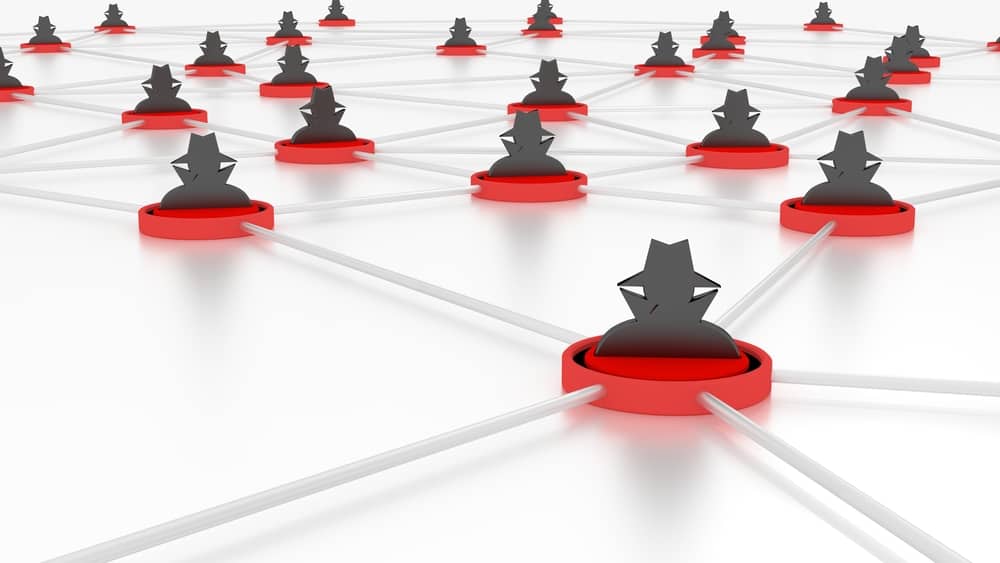 As enterprise networks continue to grow in size and complexity, many organizations struggle to defend their expanding attack surface. The cost of failure also continues to grow – according to
IBM's 2022 Cost of a Data Breach report
, the average cost of a successful ransomware attack reached $4.54 million. Koroush Saraf, VP of Product Management at ZPE Systems, identified the
top five cybersecurity gaps
that must be closed to achieve holistic cybersecurity, which include:
Unnecessary exposure of management ports
Credential theft
Unpatched infrastructure
Inability to deploy the right security tools
Human error
Closing these gaps requires a three-pronged approach – out-of-band infrastructure, an open platform from which to deploy and manage security tools, and end-to-end automation (aka, hyperautomation). In this blog, we'll explain how an out-of-band cybersecurity platform combines these three key features into a single, holistic network security solution. Want to see an out-of-band cybersecurity platform in action? Request a free demo of the Nodegrid solution.
Why you need an out-of-band cybersecurity platform
An out-of-band (OOB) cybersecurity platform provides a single, unified interface from which to:
View and manage network infrastructure
Deploy and control all of the various security policies and applications needed to protect that infrastructure, and
Orchestrate network, infrastructure, and security automation.
This platform resides and operates on an out-of-band network running parallel to the production network, which ensures 24/7 availability even if there's a LAN failure or ISP outage. All network, infrastructure, and security management occur OOB, which prevents resource-intensive orchestration workflows from negatively impacting performance. This vendor-neutral, automation-friendly, out-of-band approach to cybersecurity helps you in several areas.
Reduce your attack surface
The management ports on devices like servers and switches are frequently targeted by cybercriminals because they can be used to gain access to valuable data and resources on the production network. With an out-of-band cybersecurity platform, all infrastructure and network management occurs on the OOB network, which means you no longer need to expose management ports on the production network. Isolating management and orchestration workflows to the OOB network helps reduce the attack surface by making it much more difficult for attackers to find and access those open management ports. Vendor-neutral OOB cybersecurity platforms can also help companies reduce the number of individual devices and solutions on their network, which decreases the attack surface even more. An open OOB serial console like the Nodegrid Serial Console Plus (NSCP) can host other vendors' applications and solutions and seamlessly integrate them into the cybersecurity platform, so there are fewer devices to patch and defend, and fewer vectors through which cybercriminals can attack.
Understand your attack surface
A centralized, vendor-neutral cybersecurity platform is able to dig its hooks into every component of an enterprise network, providing a complete overview of the entire architecture. With this holistic view, security analysts gain a better understanding of the attack surface and what's needed to protect each vulnerability. For example, a cybersecurity platform can provide information about software versioning to help with security patch management or help identify which ports are open in various applications and why. Armed with this knowledge, an organization can then deploy granular policies, tools, and controls that are custom-tailored to provide the best defense.
Mitigate human error
Even the best network engineer, working in the ideal environment, will occasionally make mistakes. For example, a recent FAA outage that delayed thousands of flights was caused by a contractor mistakenly deleting some files. And unfortunately, the combination of a tech industry recession and a tech talent gap has meant that many IT teams are overworked and understaffed – far from an ideal situation. Human error is a leading cause of successful breaches, so network automation can reduce human error by letting scripts and playbooks handle many of the tedious and repetitive workflows involved in network management. An out-of-band cybersecurity platform can host or integrate with all the leading automation solutions and scripting languages, giving overworked admins the freedom to use the tools they're most comfortable with. The centralized platform consolidates automated workflows in a single place for streamlined deployments and efficient management. Organizations can even achieve hyperautomation – automating every task and workflow across the network and security architecture – using the cybersecurity platform as an orchestration hub. This empowers understaffed teams to optimize network performance and security while reducing manual interventions, mitigating the risk of human error.
Ensure 24/7 coverage and availability
An out-of-band cybersecurity platform uses a dedicated network interface – such as a 5G cellular modem – to ensure continuous management access even when there's an outage on the production network. That means admins have 24/7 access to the cybersecurity platform itself, as well as the devices and systems being protected by that platform. And, crucially, all of the security policies and tools will continue to protect production network infrastructure during that downtime. This continuous availability makes it possible for IT teams to remotely recover from device and network failures without the need for costly and time-consuming truck rolls. Or, in the event of a successful attack such as ransomware, admins can conduct recovery operations on the OOB network, creating an isolated recovery environment (IRE) that's inaccessible to attackers.
Why choose Nodegrid as your OOB cybersecurity platform
An out-of-band cybersecurity platform uses OOB infrastructure, vendor-neutral management software, and end-to-end automation to provide holistic network security. The Nodegrid platform from ZPE Systems delivers all of this functionality in a single package. Using Gen 3 out-of-band serial consoles and integrated services routers, Nodegrid can dig its orchestration hooks into every system, device, and solution in your infrastructure for complete control. Nodegrid can host or integrate with your choice of automation tools (such as Chef, Ansible, and Puppet) and security applications (such as NGFWs and SSE) for seamless and unified network security management. Plus, with fast and reliable OOB network interface options – including 5G cellular and Wi-Fi – you can maintain 24/7 security coverage and management availability.
Ready to learn more?
To learn more about the Nodegrid out-of-band cybersecurity platform, contact ZPE Systems today. Contact Us