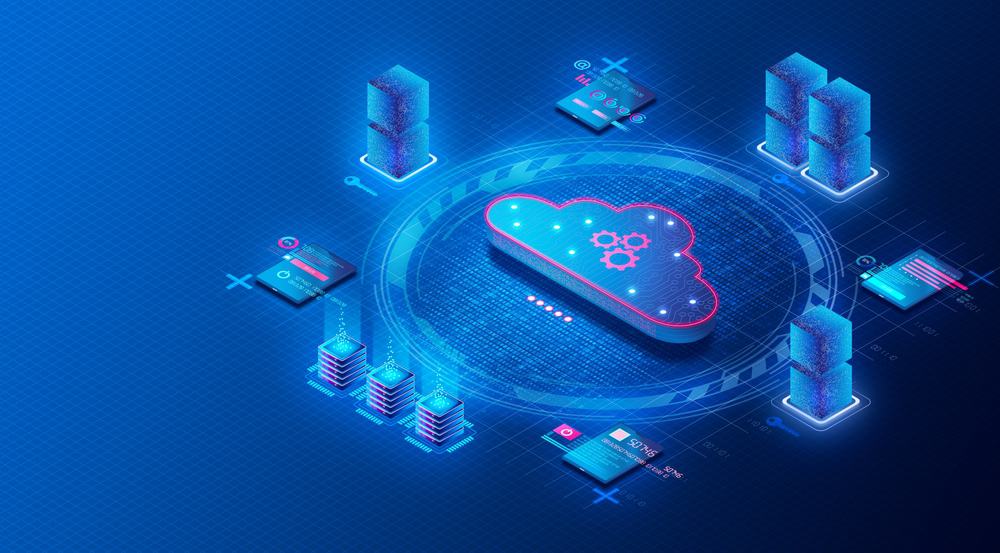 The right cloud managed gateway router simplifies edge network management and unlocks remote access to operational technology (OT). In this blog, we'll explain what OT automation is, how to manage it with a gateway router, and what to look for in an ideal solution.
What is operational technology (OT)?
Operational technology, or OT, controls equipment interacting with the physical world. The term is used to differentiate these systems and devices from information technology (IT), focused on non-physical data computing.
OT manages the physical equipment used for industrial manufacturing, water and energy utilities, medical procedures, building management, and other physical processes.
Some examples of operational technology include:
Programmable logic controller (PLC) – Controls assembly lines, industrial machines, robotic devices, and other manufacturing processes.
Supervisory control and data acquisition (SCADA) – A control system for high-level supervision of industrial machines and processes, including PLCs.
Building management system (BMS) and Building automation system (BAS) – manage a building's mechanical and electrical equipment such as lighting and HVAC.
OT facilitates industrial automation, by reducing manual intervention required to control and optimize physical technology. OT automation systems are traditionally isolated from IT networks, running on specialized industrial computers. However, modern OT systems are converging with IT to allow operators to manage them via network-connected PC or even from a cloud platform.
Using a cloud managed gateway router to optimize OT automation
Frequently, OT devices operate outside your main headquarters, in remote facilities such as factories, warehouses, data centers, and branch offices. In the past, that meant you needed operational technology installed at each location, with operators on-site to monitor OT automation computers. However, IT/OT convergence enables you to connect operational technology to edge network gateway routers, facilitating remote control via specialized software or a cloud-based application.
Gateway routers connect remote facilities to WAN or SD-WAN architectures, providing seamless and secure access to enterprise network resources. They also provide administrators with access to monitor and manage edge network routing and security. Some gateway routers also function as serial console routers, which means they can be used to directly manage the devices connected to them—including operational technology. A cloud managed gateway router with serial console capabilities gives administrators the ability to control remote networking and OT systems anywhere.
One of the issues with remote OT automation is that it may consist of several different systems and applications. For example, a managed service provider (MSP) may need to control HVAC, power distribution, security systems, and other infrastructure for many different clients using a variety of OT computers. They may even have some old analog gauges in place which they monitor with a cheap IoT camera.
Each of these disparate OT systems has its own application or cloud portal that operators must learn, configure, and manage, which is inefficient and creates risk of human error. A vendor-neutral cloud managed gateway router can solve this problem by bringing all your OT applications together under one unified platform.
What to look for in a cloud managed gateway router
Not all cloud managed gateway routers are optimized for OT automation. Let's examine what an ideal solution looks like.
★ Hardware
The gateway router itself should use high quality hardware, and it should integrate with high quality operational technology hardware as well. You should secure the router hardware with features like cryptographic modules and geofencing to prevent tampering if the devices are stolen or intercepted in transit. A vendor neutral gateway router also needs to support various hardware connections such as RS-232, RJ-45, USB, and IPMI so you can ensure compatibility with your various OT systems, including analog and IoT solutions.
★ Operating System
The OS that runs on the cloud managed gateway router should be hardened and frequently patched to prevent hackers from exploiting vulnerabilities. The provider will update an ideal solution, so you don't have to constantly stay abreast of all new security vulnerabilities or keep on top of the vendor's patch schedule. A vendor neutral gateway router should run on an open, Linux-based OS to allow easy integrations with OT software.
★ Zero touch provisioning
Zero touch provisioning (ZTP) allows you to automatically deploy device configurations over a network connection. A cloud managed gateway router should have ZTP capabilities both for itself and for other connected devices. This eliminates the need for pre-staging so that you won't risk a configured device falling into the wrong hands during shipping. It also reduces the need for engineers to travel on-site to install and configure new devices, saving time and money.
★ Connectivity
The gateway router's primary job is to provide remote systems and users with a reliable connection to the enterprise network, ideally using SD-WAN technology. It should also provide a dedicated out-of-band (OOB) management connection, so administrators have reliable access to control and troubleshoot the remote network. An ideal solution includes high-speed failover via 4G/5G to ensure seamless connectivity for both administrators and end-users.
★ OOB provisioning and management
Provisioning and changing device configurations over the production network is risky. There's always the chance that a configuration mistake could take the whole network offline. That's another reason why a cloud managed gateway router should provide an OOB network connection, so you can deploy and modify device configurations without affecting the production network.
★ Orchestration
A cloud managed gateway router should provide orchestration so you can coordinate automated tasks and workflows across all your OT systems. This brings all OT applications together behind one pane of glass, facilitating efficient management and powerful optimization. End-to-end OT automation at the edge is only possible with a truly vendor-neutral gateway router that supports integrations with your choice of OT solutions, automation tools, and scripting languages.
A cloud managed gateway router with these features will empower efficient OT automation at the edge.
Why choose the Nodegrid cloud managed gateway router solution?
The Nodegrid line of cloud managed gateway routers delivers powerful edge network management optimized for operational technology automation. Features like secure zero touch provisioning and gen 3 OOB management support efficient and low-risk operational technology deployments while ensuring constant availability. Nodegrid's vendor-neutral hardware, operating system, and cloud-based management platform can integrate all your OT solutions for true end-to-end orchestration.
Learn more about edge network orchestration:
→  Simplifying Network Edge Orchestration with a Single Platform
→  Edge Computing Trends to Expect in the Post-Covid World
→  Out-of-Band Is a Lifesaver for Critical Edge Networking. Here's Why…
Learn more about the Nodegrid cloud managed gateway router.
Call 1-844-4ZPE-SYS or  Contact us online!