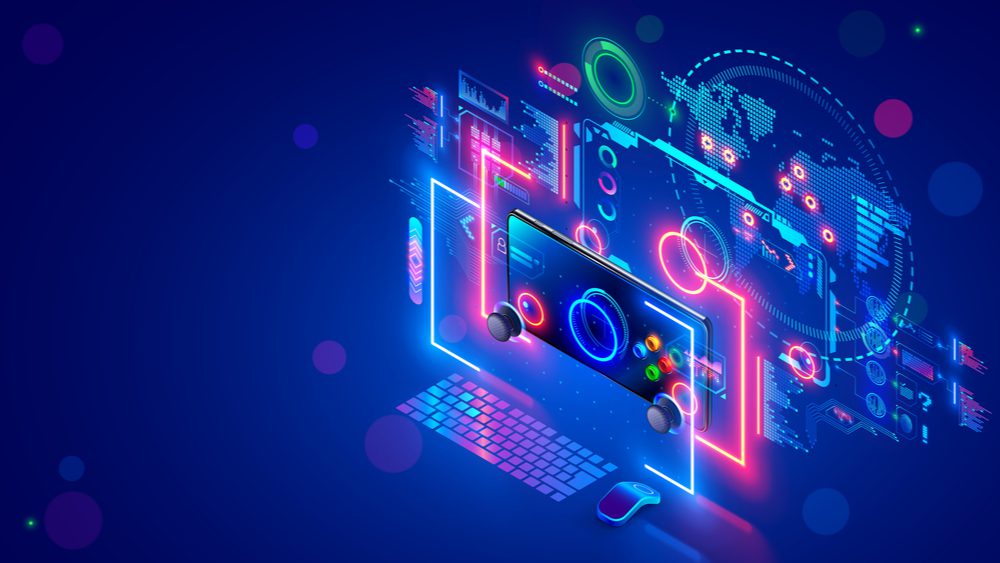 An OOB (out-of-band) console server is a fundamental data center tool that allows you to view, manage, and troubleshoot critical remote infrastructure on a dedicated network connection.
While the functionality of generation 1 console servers is limited, generation 2 models evolved to include features like automation and security. Now, as more enterprises embrace NetDevOps, there's a need for greater automation and orchestration, which is why next-generation or generation 3 console servers are emerging.
In this post, we'll discuss the advantages of a next-gen OOB console server and how these devices address the challenges and limitations of previous generations.
The importance of an OOB console server
An out-of-band console server may also be referred to as a serial console, serial console server, or serial console switch. There are also OOB serial console routers which include gateway routing functionality for small branch offices and use cases for edge data centers.
OOB console servers are tools fundamental for data center infrastructure management; they connect to all your remote network devices and give you the ability to control them on a dedicated management network remotely. This network is completely separate from the WAN circuit and internal LAN, and is accessed typically via cellular, dial-up, or DSL modem.
Out-of-band data center access is crucial for a few key reasons:
It provides 24/7 remote access to your critical data center infrastructure even if your WAN link goes down, allowing you to troubleshoot and recover without expensive truck rolls.
You can still view and manage remote devices even if malicious actors compromise your production network or data center infrastructure without exposing yourself.
Conducting resource-intensive network orchestration on a dedicated management plane reduces the performance impact on your production network and end-users.
Why do you need a next-gen OOB console server?
As modern enterprise networks have grown more complex and distributed, so have network and data center management workflows. This complexity makes it harder for engineers to efficiently manage their workloads and increases the risk of human error, especially with multi-vendor and hybrid network infrastructures.
These pain points led to the evolution of automated network management tools and solutions. Automation increases the speed and efficiency with which network administrators can provision, monitor, and optimize an infrastructure while reducing the risk of human error. Gen 2 OOB console servers have automation capabilities and scripting support that help fill the gap for data center management. Plus, Gen 2 serial consoles automate tasks like infrastructure provisioning (via zero touch provisioning, or ZTP) and basic troubleshooting (such as refreshing DNS or power-cycling) to reduce the amount of tedious manual work.
However, the needs and pain points of modern enterprises continue to evolve. It's not enough to use individual, disparate scripts and solutions to automate specific tasks or workloads, especially to achieve NetOps or NetDevOps transformation. Gen 2 OOB console servers offer some automation support, but typically limit you to a particular vendor ecosystem or API library. Since enterprise networks consist of many different vendor solutions and devices, this rigidity leaves you with gaps in your automation coverage.
That's why a new generation of console servers is rising to meet this challenge. Next-gen OOB console servers, also known as Gen 3, promise to deliver end-to-end automation and NetDevOps data center orchestration.
What to look for in a next-gen OOB console server
For an OOB console server to be truly next-gen, it must be able to dig its automation hooks into every device and solution in your rack. That means it needs to be vendor-neutral and include support for legacy systems not originally designed for automation.
In addition, a next-gen OOB serial console switch should support integrations with the third-party automation and orchestration tools of your choosing. That means both the hardware and software need to be vendor-neutral.
A next-gen console server should also provide high-speed OOB access and failover. Many Gen 1 and Gen 2 solutions use dial-up or 3G cellular connections, which can be slow and unreliable. Plus, 3G will be phased out (in the United States) by the end of this year. This leads to frustration when engineers try to troubleshoot and restore remote data center infrastructure as quickly as possible, and also hampers automation and orchestration efforts.
Another issue to consider is scalability. A next-gen OOB console server needs to provide enough managed ports for you to grow your data center infrastructure without needing to upgrade your management device continuously. You can even get modular serial consoles that allow you to expand or swap out port configurations as needed.
Last but not least, your next-gen console server needs to include and support advanced security controls. Imagine installing a preconfigured device that has unknowingly been infected. This could be like installing a trojan horse into your infrastructure. A next-gen OOB console server should include enterprise-grade security features and integrate with zero trust security controls and policies.
Orchestrating critical data center infrastructure with a next-gen OOB console server
Next-gen or Gen 3 OOB console servers deliver end-to-end automation and orchestration capabilities, so you can efficiently control complex data center infrastructure. A next-gen solution includes vendor-neutral hardware and software, high-speed OOB access and failover, the ability to scale up or down as needed, and enterprise security features and functionality.
The Nodegrid next-gen OOB console server solution from ZPE Systems delivers true end-to-end automation for critical data center infrastructure. Nodegrid's vendor-neutral hardware and software can control all your vendor solutions, so there are no barriers to automating anything and everything. For example, Nodegrid zero touch provisioning (ZTP) can extend to all connected devices, allowing you to deploy remote data center infrastructure with the push of a button.
The Nodegrid Serial Console S Series can even control legacy and mixed environments, so you can upgrade your data center infrastructure at your own pace without losing automation capabilities. The open architecture, Linux-based Nodegrid OS supports integrations with third-party automation solutions so you can create a customized orchestration platform that suits your enterprise's unique use cases and staff skillsets.
Nodegrid delivers high-speed remote out-of-band access and failover via two dual-SIM high-speed 4G/5G/LTE slots, plus you can upgrade to 5G without having to do a forklift upgrade. With up to 96 managed ports in a streamlined 1U rack-mounted device, the Nodegrid Serial Console Plus can handle enterprise-scale deployments or scale with you as you grow. The Nodegrid next-gen OOB console server also keeps management and orchestration secure, with onboard security features like UEFI secure boot, properly integrated TPM 2.0 security, encrypted solid-state disks, and geofencing.
The Nodegrid Serial Console from ZPE Systems is a true next-gen OOB console server. It delivers end-to-end automation, high-speed OOB access and failover, scalable port configurations, and enterprise-grade zero trust security features.
Learn more about OOB console servers:
★  Comparing the Best Console Servers for Data Centers in 2022
★  Out-of-Band Network Management: Fundamental Principles & Use Cases
★  How to Choose Secure Out-of-Band Management
See the Nodegrid OOB console server at work.
Call 1-844-4ZPE-SYS to request a demo.