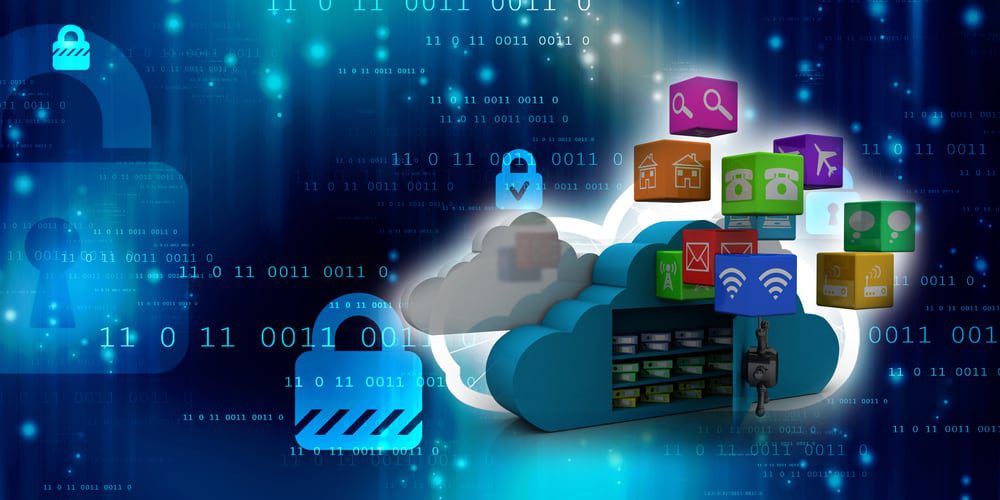 The Opengear CM series console servers provide out-of-band (OOB) management of data center infrastructure so that network administrators can access and control remote equipment from one centralized interface. Like other OOB serial consoles, the CM series gives admins an alternative path to remote infrastructure that doesn't rely on the production LAN, WAN, or ISP network.
The CM7100 series is EOL as of the 31st of March, 2023, with an end-of-sale date of the 30th of September 2023 – click here to see a full list of affected product SKUs.
Opengear's recommended replacement is the CM8100. Like the 7100, this is a traditional console server solution, which means it has gaps in its OOB capabilities due to vendor lock-in, limited automation support, and a lack of hardware security.
In this blog, we'll discuss Opengear's replacement solution as well as Opengear alternatives that deliver greater availability, functionality, and security.
Disclaimer: This comparison was written by a 3rd party in collaboration with ZPE Systems using data gathered from publicly available data sheets and admin guides, as of 4/28/2023.
Please email us if you have corrections or edits, or want to review additional attributes: Matrix@zpesystems.com
Opengear CM7100 overview
The Opengear CM7100 is a line of OOB console servers for data centers and large enterprise deployments. The CM7100 comes with 16, 32, 48, or 96 managed RJ45 serial ports and dual USB 2.0 managed console ports. OOB management and network failover are provided via dual LAN ports or dual LAN/SFP ports.
The CM7100 is primarily used in data center deployments to provide centralized remote control and OOB access. With the CM7100 now EOL, Opengear recommends migrating to the CM8100 series. Let's take a look at the features, specifications, and limitations of the Opengear CM8100 before discussing some alternative options.
Looking for replacement options for other discontinued serial consoles and branch routers? Try:
Opengear replacement options: CM8100
The CM8100 is Opengear's newest console server for large data center and enterprise deployments. The CM8100 comes with 16, 32, or 48 managed serial ports and 2 managed USB ports in a 1RU form factor, or up to 96 ports in 2RU. Like the other CM models, the 8100 does not come with cellular or WI-Fi options, so it provides OOB and failover on dual Ethernet/SFP interfaces.
All CM models use Opengear's Smart OOBTM, which includes automatic port discovery and VLAN support. However, the CM series does not support cellular access for OOB or failover. Further automation capabilities include zero-touch provisioning (ZTP), Opengear NetOps modules, and support for Ruby, Perl, and Bash.
On the security side, the CM8100 offers IPSec & OpenVPN, Secure Shell (SSHv2), Trusted Platform Module 2.0 (TPM 2.0), and advanced authentication via TACACS+, Kerberos, RADIUS, and more. However, none of the CM models support SAML 2.0, which makes it difficult to implement Zero Trust principles on the OOB management network.
Opengear CM limitations
While the CM8100 offers some improvements over the CM7100, it still falls short of delivering Gen 3 OOB console server functionality in the following ways.
Both the Opengear CM7100 and CM8100 are 2nd generation serial console servers. That means they provide OOB management access as well as some automation functionality to simplify individual network management workflows. However, due to a lack of alternative OOB/failover interfaces, vendor lock-in, limited automation integrations, and minimal hardware security, the CM series falls short of the end-to-end automation and security required for a Gen 3 OOB solution.
CM7100 migration options from ZPE Systems
The Nodegrid solution from ZPE Systems is the world's first Gen 3 OOB management platform. With a wide range of serial console servers and integrated branch services routers to choose from, three models in particular serve as direct replacements for the EOL Opengear CM7100: the Nodegrid Serial Console Plus (NSCP), the Nodegrid Serial Console S Series, and the Nodegrid Net Services Router (NSR).
Nodegrid Serial Console Plus (NSCP)
The high-density Nodegrid Serial Console Plus comes in 16, 32, 48, and 96 serial RJ45 port configurations as well as providing 2 USB 3.0 ports for a total of 98 managed devices on a single 1RU device. That makes the NSCP a direct replacement for 96-port CM7100 devices – to get the same number of ports on the CM8100, you'll need a 2RU device that uses more rack space.
Nodegrid Serial Console S Series
The Nodegrid S series, which comes in 16, 32, or 48-port configurations, uses auto-sensing ports to provide seamless management of modern, legacy, and mixed-vendor infrastructure. The S Series serial console switch is the perfect legacy modernization solution because it allows you to extend automation to end devices that otherwise wouldn't support it.
Nodegrid Net Services Router (NSR)
The Nodegrid Net Services Router is an all-in-one branch network solution that delivers out-of-band management, SD-WAN capabilities, and more in a single box. The NSR has a modular design so you can add extra terminal server capabilities, more storage or processing power, or extra GbE Ethernet ports to create a completely customized solution.
All Nodegrid boxes deliver OOB access and network failover via built-in 5G/4G LTE cellular and Wi-Fi, so you get 24/7 availability even during LAN and ISP outages. These devices run the open, Linux-based Nodegrid OS with full support for integrated NetDevOps automation solutions like Ansible, Chef, Docker, and Puppet. Nodegrid provides a separate control plane for OOB and automation, making it the ideal solution for a wide variety of business use cases, including
Extending automation to any environment or device
Enabling Zero Trust Network Access (ZTNA)
Increasing OOB & failover flexibility
Helping organizations become AI-ready
In addition, the vendor-neutral, web-based ZPE Cloud orchestration solution can dig its hooks into any Nodegrid-connected infrastructure, regardless of vendor, location, or private cloud provider. This gives you a single pane of glass from which to monitor and manage your on-premises, remote, and/or cloud-based infrastructure. Nodegrid's vendor-agnostic platform enables true end-to-end automation and hyperautomation of enterprise networks.
Plus, Nodegrid includes robust hardware security features like BIOS protection, TPM 2.0, geofencing, and UEFI Secure Boot. The embedded, stateful firewall provides functionality such as multi-site IPSec VPN, advanced authentication, selectable cryptographic protocols and cyber suite levels, and Zero Trust 2FA and SAML 2.0.
The Nodegrid Gen 3 OOB solution is an Opengear alternative that delivers 24/7 availability, end-to-end automation, Zero Trust Security, and complete vendor freedom.
Watch a free Nodegrid demo to see a Gen 3 OOB serial console solution in action.
Watch Now
Opengear CM7100 migration SKUs:
Ready to replace your EOL Opengear CM7100 with a Gen 3 out-of-band serial console solution?
Call ZPE Systems today at 1-844-4ZPE-SYS for a special trade-in promotion. Contact US