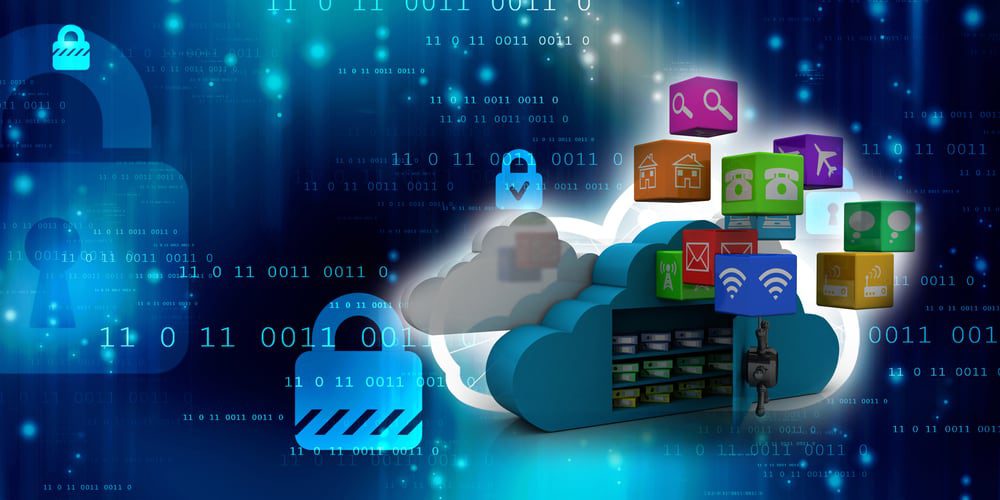 The Opengear CM series console servers provide out-of-band (OOB) management of data center infrastructure, so network administrators can access and control remote equipment from one centralized interface. With the release of the new CM8100, Opengear has signaled that their CM7100 line is nearing EOL. In this blog, we'll review the CM7100 and discuss how the CM8100 improves upon the former model. In addition, we'll provide Opengear alternative options that deliver greater availability, functionality, and security.
Opengear CM7100
The Opengear CM7100 is a line of OOB console servers for data center and large enterprise deployments. The CM7100 comes with 16, 32, 48, or 96 managed RJ45 serial ports and dual USB 2.0 managed console ports. OOB management and network failover are provided via dual LAN ports or dual LAN/SFP ports.
The CM7100 uses Opengear's Smart OOBM, which includes automatic port discovery and VLAN support. However, the CM line does not support cellular access for OOB or failover. Further automation capabilities include zero-touch provisioning (ZTP) and RESTful APIs, plus the embedded Linux OS supports third-party integrations. Opengear's Lighthouse management software includes some automated playbooks, and the upgraded "Enterprise" edition also supports Python scripts and Docker containers.
On the security side, the CM7100 offers IPSec & OpenVPN, Secure Shell (SSHv2), and advanced authentication via TACACS+, Kerberos, RADIUS, and more. The CM series also provides gateway routing features like DDNS and a stateful firewall. However, the CM7100 does not support SAML 2.0 or TPM 2.0, making it difficult to implement Zero Trust principles on the OOB management network.
Click here to see a full list of Opengear CM7100 product SKUs.
Is the Opengear CM7100 EOL?
While Opengear has not announced end-of-sale or end-of-life dates for the CM7100 yet, they have released a new replacement model, the CM8100. That means an EOL announcement is likely on the horizon.
Opengear CM8100
The CM8100 is Opengear's newest console server for large data center and enterprise deployments. The CM8100 comes with 16, 32, or 48 managed serial ports and 2 managed USB ports—unlike the 7100, this model does not have a 96-port option. The 8100 also does not come with a cellular option and still provides OOB and failover on dual Ethernet/SFP interfaces.
The Opengear CM8100 improves upon the 7100's automation capabilities by including support for Ruby, Perl, and bash, as well as Opengear NetOps Modules. It also uses Trusted Platform Module 2.0 (TPM 2.0) for embedded physical security.
In addition, the CM8100 is more energy-efficient than the 7100 series with a typical power consumption of less than 15W and a passive cooling system that can be forward or reverse mounted to ensure the best airflow. The CM8100 also comes with a built-in temperature sensor for environmental monitoring.
Click here to see a full list of Opengear CM8100 product SKUs.
Opengear CM limitations
While the CM8100 addresses some of the limitations of the CM7100, it still falls short of delivering Gen 3 OOB console server functionality.
Availability: While the CM7100 and CM8100 both provide OOB management access and network failover, they're only available via dual Ethernet/SFP interfaces. None of the CM-series console servers come with options for cellular, Wi-Fi, or dial-up modem access. That means something like a regional network outage or data center LAN issue could potentially cut off access to both the OOB and production network.
Vendor neutrality: The Linux-based OS is programmable and extensible, but Opengear's Lighthouse management software is not truly vendor-neutral. That means your hardware and software integration capabilities will be limited to specific supported solutions. For enterprises with hybrid, distributed, and multi-vendor infrastructures, this limitation could leave gaps in management and orchestration coverage.
Automation: The CM8100 offers more automation capabilities than the 7100, but there are still limitations. For example, Lighthouse is required for ZTP and other automation capabilities, but it only extends to certain supported end-devices, which means you'll need to manually configure, provision, and deploy the rest of your infrastructure–or stay within Opengear's ecosystem, which limits your vendor freedom.
Security: Opengear added embedded TPM 2.0 security to the new CM8100 line to make the hardware more secure. However, the CM series does not include additional hardware security like geofencing, BIOS protection, or UEFI secure boot. This increases the risk that a stolen or compromised console server could be used to provide cybercriminals with unrestricted access to your OOB management network, which they could use to cripple your production network or steal valuable data.
Both the Opengear CM7100 and CM8100 are 2nd generation serial console servers. That means they provide OOB management access as well as some automation functionality to simplify individual network management workflows. However, due to vendor lock-in, limited automation integrations, a lack of alternative OOB/failover interfaces, and minimal hardware security, the CM series falls short of the end-to-end automation and security required for a Gen 3 OOB solution.
Opengear alternatives: Nodegrid Serial Consoles from ZPE Systems
The Nodegrid solution from ZPE Systems is the world's first Gen 3 OOB serial console. The Nodegrid Serial Console Plus (NSCP) provides up to 96 serial RJ45 ports (Patent No. 9,905,980) as well as 2 USB 3.0 ports for a total of 98 managed devices on a single 1U rack-mounted console server. The NSCP delivers OOB access and network failover via built-in 5G/4G LTE cellular and Wi-Fi, so you get 24/7 availability even during LAN and ISP outages.
The NSCP runs on the open, Linux-based Nodegrid OS with full support for integrated NetDevOps automation solutions like Ansible, Chef, Docker, and Puppet. In addition, the vendor-neutral, web-based ZPE Cloud orchestration solution can dig its hooks into any Nodegrid-connected infrastructure, regardless of vendor, location, or cloud provider. This gives you a single pane of glass from which to monitor and manage your on-premises, remote, and/or cloud-based infrastructure. Nodegrid's vendor-agnostic platform enables true end-to-end automation and hyperautomation of enterprise networks.
Plus, the NSCP includes robust hardware security features like BIOS protection, TPM 2.0, geofencing, and UEFI Secure Boot. The embedded, stateful firewall provides functionality such as multi-site IPSec VPN, advanced authentication, selectable cryptographic protocols and cyber suite levels, and Zero Trust 2FA and SAML 2.0.
Click here to see a full list of Nodegrid Serial Console Plus product SKUs.
The Nodegrid Serial Console Plus (NSCP) is an Opengear alternative that delivers 24/7 availability, end-to-end automation, Zero Trust Security, and complete vendor freedom.
For more information about OOB serial console server options, read:
→    Comparing the Best Console Servers for Data Centers in 2022
→    Opengear Operations Manager Alternative Options
→    Vertiv Avocent ACS EOL: Choose Your Replacement Option
Opengear CM7100 product SKUs:
| | |
| --- | --- |
| Product SKU | Description |
| CM7116-2-DAC | 16 serial Cisco Straight pinout, dual AC, Dual 1 GbE Ethernet, 4GB flash, No Power Cord |
| CM7116-2-SAC | 16 serial Cisco Straight pinout, single AC, Dual 1 GbE Ethernet, 4GB flash, No Power Cord |
| CM7132-2-DAC | 32 serial Cisco Straight pinout, dual AC, Dual 1 GbE Ethernet, 4GB flash, No Power Cord |
| CM7148-2-DAC | 48 serial Cisco Straight pinout, dual AC, Dual 1 GbE Ethernet, 4GB flash, No Power Cord |
| CM7148-2-SAC | 48 serial Cisco Straight pinout, single AC, Dual 1 GbE Ethernet, 4GB flash, No Power Cord |
| CM7196A-2-DAC | 96 serial Cisco Straight pinout, dual AC, Dual 1 GbE Ethernet, 4GB flash, No Power Cord |
| CM7116-2-DAC-JP | 16 serial Cisco Straight pinout, dual AC, Dual 1 GbE Ethernet, 4GB flash, Japan Power Cord |
| CM7116-2-SAC-JP | 16 serial Cisco Straight pinout, single AC, Dual 1 GbE Ethernet, 4GB flash, Japan Power Cord |
| CM7132-2-DAC-JP | 32 serial Cisco Straight pinout, dual AC, Dual 1 GbE Ethernet, 4GB flash, Japan Power Cord |
| CM7148-2-DAC-JP | 48 serial Cisco Straight pinout, dual AC, Dual 1 GbE Ethernet, 4GB flash, Japan Power Cord |
| CM7148-2-SAC-JP | 48 serial Cisco Straight pinout, single AC, Dual 1 GbE Ethernet, 4GB flash, Japan Power Cord |
| CM7196A-2-DAC-JP | 96 serial Cisco Straight pinout, dual AC, Dual 1 GbE Ethernet, 4GB flash, Japan Power Cord |
| CM7116-2-SAC-CN | 16 serial Cisco Straight pinout, single AC, Dual 1 GbE Ethernet, 4GB flash, CCC Certified |
| CM7148-2-SAC-CN | 48 serial Cisco Straight pinout, single AC, Dual 1 GbE Ethernet, 4GB flash, CCC Certified |
| CM7116-2-DAC-AU | 16 serial Cisco Straight pinout, dual AC, Dual 1 GbE Ethernet, 4GB flash, AU Power Cord |
| CM7132-2-DAC-AU | 32 serial Cisco Straight pinout, dual AC, Dual 1 GbE Ethernet, 4GB flash, AU Power Cord |
| CM7148-2-SAC-AU | 48 serial Cisco Straight pinout, single AC, Dual 1 GbE Ethernet, 4GB flash, AU Power Cord |
| CM7148-2-DAC-AU | 48 serial Cisco Straight pinout, dual AC, Dual 1 GbE Ethernet, 4GB flash, AU Power Cord |
| CM7196A-2-DAC-AU | 96 serial Cisco Straight pinout, dual AC, Dual 1 GbE Ethernet, 4GB flash, AU Power Cord |
| CM7116-2-SAC-AU | 16 serial Cisco Straight pinout, single AC, Dual 1 GbE Ethernet, 4GB flash, AU Power Cord |
| CM7116-2-DAC-CN | 16 serial Cisco Straight pinout, dual AC, Dual 1 GbE Ethernet, 4GB flash, CCC Certified |
| CM7196A-2-DAC-US | 96 serial Cisco Straight pinout, dual AC, Dual 1 GbE Ethernet, 4GB flash, US Power Cord |
| CM7148-2-DAC-EU | 48 serial Cisco Straight pinout, dual AC, Dual 1 GbE Ethernet, 4GB flash, EU Power Cord |
| CM7148-2-DAC-UK | 48 serial Cisco Straight pinout, dual AC, Dual 1 GbE Ethernet, 4GB flash, UK Power Cord |
| CM7148-2-SAC-EU | 48 serial Cisco Straight pinout, single AC, Dual 1 GbE Ethernet, 4GB flash, EU Power Cord |
| CM7148-2-SAC-UK | 48 serial Cisco Straight pinout, single AC, Dual 1 GbE Ethernet, 4GB flash, UK Power Cord |
| CM7132-2-DAC-UK | 32 serial Cisco Straight pinout, dual AC, Dual 1 GbE Ethernet, 4GB flash, UK Power Cord |
| CM7132-2-DAC-EU | 32 serial Cisco Straight pinout, dual AC, Dual 1 GbE Ethernet, 4GB flash, EU Power Cord |
| CM7116-2-DAC-EU | 16 serial Cisco Straight pinout, dual AC, Dual 1 GbE Ethernet, 4GB flash, EU Power Cord |
| CM7116-2-DAC-UK | 16 serial Cisco Straight pinout, dual AC, Dual 1 GbE Ethernet, 4GB flash, UK Power Cord |
| CM7116-2-SAC-EU | 16 serial Cisco Straight pinout, single AC, Dual 1 GbE Ethernet, 4GB flash, EU Power Cord |
| CM7116-2-SAC-UK | 16 serial Cisco Straight pinout, single AC, Dual 1 GbE Ethernet, 4GB flash, UK Power Cord |
| CM7148-2-DAC-US | 48 serial Cisco Straight pinout, dual AC, Dual 1 GbE Ethernet, 4GB flash, US Power Cord |
| CM7148-2-SAC-US | 48 serial Cisco Straight pinout, single AC, Dual 1 GbE Ethernet, 4GB flash, US Power Cord |
| CM7132-2-DAC-US | 32 serial Cisco Straight pinout, dual AC, Dual 1 GbE Ethernet, 4GB flash, US Power Cord |
| CM7116-2-DAC-US | 16 serial Cisco Straight pinout, dual AC, Dual 1 GbE Ethernet, 4GB flash, US Power Cord |
| CM7116-2-SAC-US | 16 serial Cisco Straight pinout, single AC, Dual 1 GbE Ethernet, 4GB flash, US Power Cord |
| CM7148-2-DAC-CN | 48 serial Cisco Straight pinout, dual AC, Dual 1 GbE Ethernet, 4GB flash, CCC Certified |
| CM7132-2-DAC-CN | 32 serial Cisco Straight pinout, dual AC, Dual 1 GbE Ethernet, 4GB flash, CCC Certified |
| CM7196A-2-DAC-EU | 96 serial Cisco Straight pinout, dual AC, Dual 1 GbE Ethernet, 4GB flash, EU Power Cord |
| CM7196A-2-DAC-UK | 96 serial Cisco Straight pinout, dual AC, Dual 1 GbE Ethernet, 4GB flash, UK Power Cord |
Opengear CM8100 product SKUs:
| | |
| --- | --- |
| Product SKU | Description |
| CM8116-AU | 16 Serial Straight Pinout, 32GB Storage, 1GbE, AU power cord |
| CM8116-EU | 16 Serial Straight Pinout, 32GB Storage, 1GbE, EU power cord |
| CM8116-JP | 16 Serial Straight Pinout, 32GB Storage, 1GbE, JP Power Cord |
| CM8116-UK | 16 Serial Straight Pinout, 32GB Storage, 1GbE, UK power cord |
| CM8116-US | 16 Serial Straight Pinout, 32GB Storage, 1GbE, US power cord |
| CM8132-AU | 32 Serial Straight Pinout, 32GB Storage, 1GbE, AU power cord |
| CM8132-EU | 32 Serial Straight Pinout, 32GB Storage, 1GbE, EU power cord |
| CM8132-JP | 32 Serial Straight Pinout, 32GB Storage, 1GbE, JP Power Cord |
| CM8132-UK | 32 Serial Straight Pinout, 32GB Storage, 1GbE, UK power cord |
| CM8132-US | 32 Serial Straight Pinout, 32GB Storage, 1GbE, US power cord |
| CM8148-AU | 48 Serial Straight Pinout, 32GB Storage, 1GbE, AU power cord |
| CM8148-EU | 48 Serial Straight Pinout, 32GB Storage, 1GbE, EU power cord |
| CM8148-JP | 48 Serial Straight Pinout, 32GB Storage, 1GbE, JP Power Cord |
| CM8148-UK | 48 Serial Straight Pinout, 32GB Storage, 1GbE, UK power cord |
| CM8148-US | 48 Serial Straight Pinout, 32GB Storage, 1GbE, US Power Cord |
Nodegrid Serial Console Plus (NSCP) product SKUs:
| | |
| --- | --- |
| Product SKU | Description |
| NSCP-T16R-STND-SAC | 16 Cisco rolled serial, single AC, dual 1 GbE Ethernet, 2 SFP+, 32GB SSD, 2 USB 3.0, 1 HDMI, 1 console, v.92 modem, optional 5G/4G LTE cellular, optional Wi-Fi |
| NSCP-T16R-STND-DAC | 16 Cisco rolled serial, dual AC, dual 1 GbE Ethernet, 2 SFP+, 32GB SSD, 2 USB 3.0, 1 HDMI, 1 console, v.92 modem, optional 5G/4G LTE cellular, optional Wi-Fi |
| NSCP-T16R-STND-DDC | 16 Cisco rolled serial, dual DC, dual 1 GbE Ethernet, 2 SFP+, 32GB SSD, 2 USB 3.0, 1 HDMI, 1 console, v.92 modem, optional 5G/4G LTE cellular, optional Wi-Fi |
| NSCP-T32R-STND-SAC | 32 Cisco rolled serial, single AC, dual 1 GbE Ethernet, 2 SFP+, 32GB SSD, 2 USB 3.0, 1 HDMI, 1 console, v.92 modem, optional 5G/4G LTE cellular, optional Wi-Fi |
| NSCP-T32R-STND-DAC | 32 Cisco rolled serial, dual AC, dual 1 GbE Ethernet, 2 SFP+, 32GB SSD, 2 USB 3.0, 1 HDMI, 1 console, v.92 modem, optional 5G/4G LTE cellular, optional Wi-Fi |
| NSCP-T32R-STND-DDC | 32 Cisco rolled serial, dual DC, dual 1 GbE Ethernet, 2 SFP+, 32GB SSD, 2 USB 3.0, 1 HDMI, 1 console, v.92 modem, optional 5G/4G LTE cellular, optional Wi-Fi |
| NSCP-T48R-STND-SAC | 48 Cisco rolled serial, single AC, dual 1 GbE Ethernet, 2 SFP+, 32GB SSD, 2 USB 3.0, 1 HDMI, 1 console, v.92 modem, optional 5G/4G LTE cellular, optional Wi-Fi |
| NSCP-T48R-STND-DAC | 48 Cisco rolled serial, dual AC, dual 1 GbE Ethernet, 2 SFP+, 32GB SSD, 2 USB 3.0, 1 HDMI, 1 console, v.92 modem, optional 5G/4G LTE cellular, optional Wi-Fi |
| NSCP-T48R-STND-DDC | 48 Cisco rolled serial, dual DC, dual 1 GbE Ethernet, 2 SFP+, 32GB SSD, 2 USB 3.0, 1 HDMI, 1 console, v.92 modem, optional 5G/4G LTE cellular, optional Wi-Fi |
| NSCP-T96R-STND-SAC | 96 Cisco rolled serial, single AC, dual 1 GbE Ethernet, 2 SFP+, 32GB SSD, 2 USB 3.0, 1 HDMI, 1 console, v.92 modem, optional 5G/4G LTE cellular, optional Wi-Fi |
| NSCP-T96R-STND-DAC | 96 Cisco rolled serial, dual AC, dual 1 GbE Ethernet, 2 SFP+, 32GB SSD, 2 USB 3.0, 1 HDMI, 1 console, v.92 modem, optional 5G/4G LTE cellular, optional Wi-Fi |
| NSCP-T96R-STND-DDC | 96 Cisco rolled serial, dual DC, dual 1 GbE Ethernet, 2 SFP+, 32GB SSD, 2 USB 3.0, 1 HDMI, 1 console, v.92 modem, optional 5G/4G LTE cellular, optional Wi-Fi |